BIK Tax – What is Benefit in Kind Tax?
Paying tax on your company car
---
---
If your job requires a regular commute, your employer may provide you with a company car. They are often used to reward staff for loyalty or incentivise good performance, but given that you are likely to use the car for your own personal use, you will be required to pay tax.
A company car is just an example, of course. This tax (known as benefit-in-kind tax, or BIK) is levied on many additional benefits on top of your salary, but what exactly is it?
Find out all you need to know right here at Compare UK Quotes…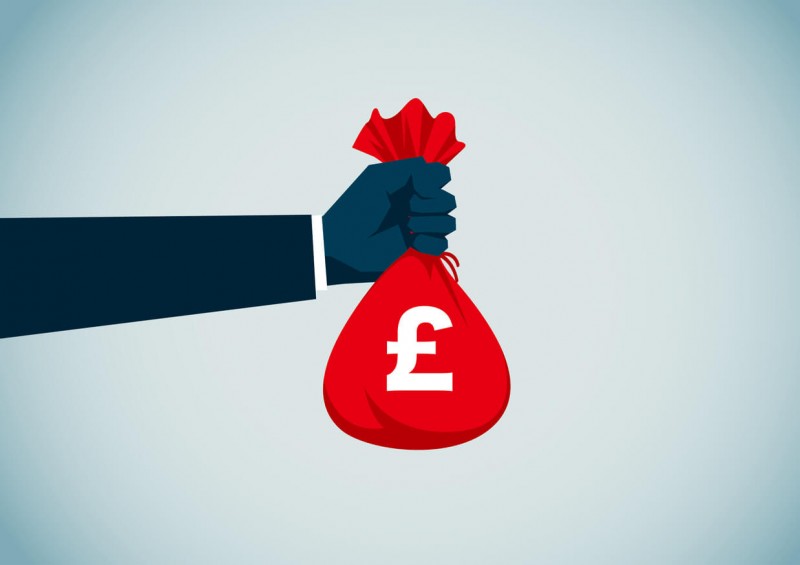 What is benefit-in-kind tax? How does BIK work?
If you receive a benefit from your employer (on top of your salary or any commission) that can be used outside of work hours, this is considered a 'perk' and is taxable by HMRC.
Sometimes abbreviated to BIK tax, it is most commonly associated with the use of company cars but is also levied on other taxable benefits-in-kind such as childcare vouchers and private healthcare.
Some benefits are not taxable, such as free or subsidised meals and use of an in-house gym, but any benefits-in-kind of significant value will usually be taxable.
Like with your salary, the amount of BIK tax you pay will be determined by HMRC – this will either be calculated using a very particular set of rules, or simply equate to the cash equivalent of the benefit itself.
What does benefit-in-kind mean?
A 'benefit-in-kind' is anything received by an employee which is not included in their wage packet – most commonly company cars or private medical care.
Company car tax – how much will I pay?
The amount of BIK tax that you will be required to pay on a company car is determined by the environmental impact of the car, the type of fuel it uses and the value of the vehicle including VAT and delivery charges (known as a P11D value). From the 2020/21 financial year, BIK will not be charged on electric vehicles.
BIK car tax rates are split into percentages, indicating how much of the vehicle's P11D value you will have to pay tax on. The higher tax bracket your normal salary falls into, the higher your BIK tax will be.
•••
If your petrol vehicle's P11D value is £25,000 and gives off between 100-104 g/km of CO2 (24% BIK rate), multiplying these together will give you your BIK amount (£6,000).

You then calculate this amount by your personal tax rate (20%, 40% or 50%) to find out how much BIK tax will be deducted from your salary to pay for the vehicle.
•••
The table below explains BIK tax rates and how much tax you will pay in the 2019/20 financial year.
| | | |
| --- | --- | --- |
| CO2 (g/km) | BIK Rate (Petrol) | BIK Rate (Diesel) |
| 0 - 50 | 16% | 20% |
| 51-75 | 19% | 23% |
| 76-94 | 22% | 26% |
| 95-99 | 23% | 27% |
| 100-104 | 24% | 28% |
| 105-109 | 25% | 29% |
| 110-114 | 26% | 30% |
| 115-119 | 27% | 31% |
| 120-124 | 28% | 32% |
| 125-129 | 29% | 33% |
| 130-134 | 30% | 34% |
| 135-139 | 31% | 35% |
| 140-144 | 32% | 36% |
| 145-149 | 33% | 37% |
| 150-154 | 34% | 38% |
| 155-159 | 35% | 39% |
| 160-164 | 36% | 40% |
| 165+ | 37% | 41% |
Company car tax: Diesel vs petrol
Nearly all diesel vehicles are charged at an additional 4% BIK tax rate because the emissions given off by them are more harmful to the environment. Diesel is generally cheaper to buy than petrol, meaning the costs can eventually even out. If you get the choice of either a diesel or petrol vehicle as your next company car, take the time to work out whether you will be covering enough miles to make the extra 4% BIK tax worth it.
How to reduce BIK tax
If you find that the rate of BIK tax you are being charged is too high, the best way to lower your costs is to ask your employer about changing your vehicle.
By opting for a smaller, cheaper and more modern car with lower CO2 emissions you will fall into a lower tax bracket and therefore pay less BIK tax.
Motor advice with Compare UK Quotes
Whether you're looking for ways to save money on the day-to-day costs of running a car, looking to get yourself on the road for the very first time or even considering financing a new vehicle, Compare UK Quotes has a range of informative articles which are sure to meet all of your motor-related needs.
Related articles:
What is Income Tax and National Insurance?
Vehicle Excise Duty (VED) Explained
---