Should I switch banks?
The pros and cons of switching
---
---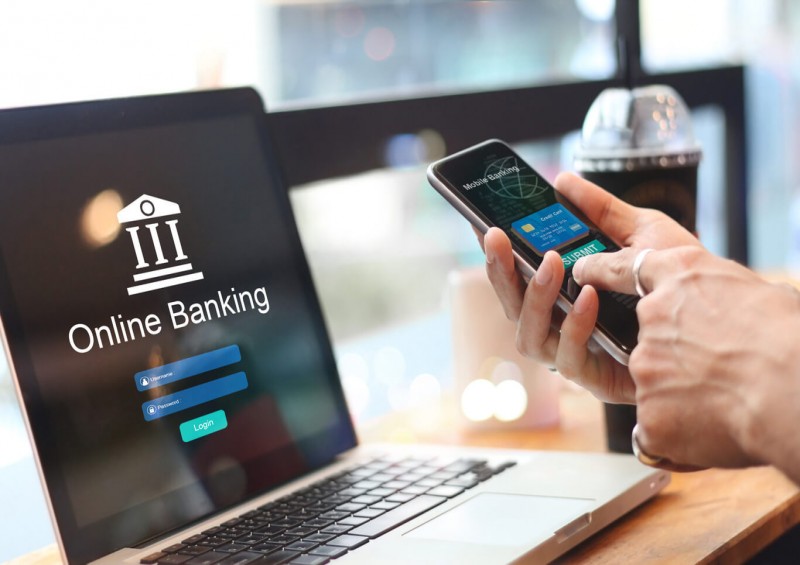 Many of us regularly switch insurance providers to get the best deals, but we very often overlook the potential benefits of switching current accounts.
If you carefully assess the pros and cons of switching bank accounts and compare accounts online, you might discover you're better off with another bank.
What are the benefits of switching bank accounts?
Most of us want to save money wherever and whenever possible and switching banks can help you do that.
The potential benefits gained by changing bank accounts can include:
Free, swift and easy
Thanks to the current account switching service, changing your bank account is no longer a complicated or drawn-out affair and it doesn't cost a penny!
Cashback
Competition is now much fiercer in the banking world, meaning that many banks try to entice new customers by offering cashback for a limited time or on purchases from chosen retailers.
Cash rewards
Some banks will effectively pay you to swap accounts by offering an initial cash payment to persuade and entice customers to use them.
Overdrafts
Some banks offer competitive APRs or no interest overdrafts. Similar to insurance, loyalty is rarely rewarded by banks and very often, a bank will sneakily hike up their charges over time.
Savings accounts
When you switch bank accounts, you may gain access to a wider variety of higher interest-paying savings accounts.
The drawbacks of switching banks
There are a couple of potential disadvantages to consider before changing accounts, although these are only minor.
Inconvenience
If the bank account you're swapping is a business account, you'll have to amend your invoices and/or purchase orders and notify any regular customers.
If you're employed, you'll have to notify your employer's accounts department of your bank change.
You'll also have to use a new pin and debit card, and set up online banking.
Everything else is competently taken care of by your new bank or building society.
Credit Score
The impact on your credit score when applying for a new bank account is very often nominal BUT, if your new account application is declined and/or you apply for several bank accounts in quick succession, this could damage your borrowing credibility and score.
This is because a new bank account provider will conduct a credit check when you apply and this will be marked on your credit reports and seen by other lenders.
If your credit report shows you've made several bank account applications over a short period of time, other lenders could see you as desperate for credit.
This could result in a drop in your credit score, being declined for credit elsewhere or only being offered expensive credit deals with high APRs.
To protect your credit score, if you apply for any type of credit (i.e. a new bank account with an overdraft borrowing facility) and your application is declined, you should wait at least 3 months before reapplying.
How to switch current accounts -
Things to do before switching banks
Check eligibility
Before attempting to switch accounts, you need to check your eligibility as you can't usually use change accounts if any of the following criteria applies:
You have a non-sterling bank account abroad

Your joint account holder hasn't given permission

You want to switch a savings account or ISA

You have an overdraft but haven't arranged or agreed one with your new bank

Your old or new

bank or building society

hasn't signed up to the Current Account Switch Guarantee
Shop around
If you meet the eligibility criteria, you should then thoroughly compare current accounts online against your existing current account benefits and/or charges.
Review payments
Next, review all your direct debits and any other types of payment and remove any obsolete ones.
Keep records
If you want to keep a record of your transaction history, you will need to download or request copies of historic bank statements from your old bank.
Choose a date
Decide on a switch date that is at least seven working days or more away and does not fall on a weekend or bank holiday.
Note: If you discover your current account is a packaged bank account but had no idea you were paying for one and do not remember agreeing to pay for it, you might be entitled to reclaim bank charges.
The Current Account Switching Service
Thanks to the convenient and free to use Current Account Switch Service (CASS), you can easily swap bank accounts in just 7 working days.
All you need to do is ask your newly chosen bank or building society to take over your old current account and they'll implement everything for you and will let you know once everything has been completed.
All existing direct debits and other payments will be transferred to your new account together with any credit held in your old account.
Note: if you want to transfer an overdraft, make sure this is possible and has been agreed with your new bank prior to the transfer date.
For an infinite period of time, any payments that are incorrectly sent to your old account will automatically transfer to your new account.
And, the icing on the cake is that should anything go wrong (albeit highly improbable), the Current Account Switch Guarantee means your new bank or building society guarantees to refund any losses incurred due to delays or errors.
Related guides
---