What is a Packaged Bank Account?
---
---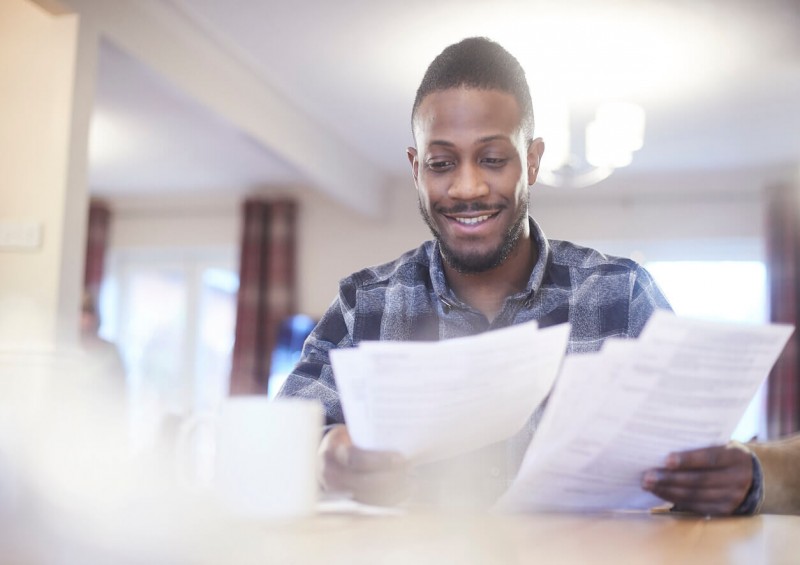 Packaged bank accounts were first introduced during the 1990s when the main features of a premium current account allowed customers to acquire more affordable overdrafts and pay lower credit interest on their accounts.
20 to 30 years ago, overdraft interest rates were much higher and a nominal fee payable for a packaged account of around £8 per month could be hugely beneficial to certain borrowers.
Since that time, package bank account features have changed considerably and now very often include travel and mobile phone insurance, breakdown cover, and sometimes a few other lifestyle or financial benefits.
In the 21st century, it's now apparent that many customers have been mis-sold a packaged account (especially a bank account with insurance) and those who meet the mis-sold criteria can now seek to reclaim packaged bank account charges from their providers.
The FCA produced packaged bank account guidelines for consumers in 2016 about what banks must do and things you should consider before committing to this type of account.
This guidance predominantly focuses on checking your eligibility to claim on the insurance included with your account as historically, many consumers found they were unable to make a claim and/or the insurance wasn't suitable for their needs. The FCA also stresses how your bank or building society must ensure you're aware of the fee you're paying for your account.
What is a packaged current account?
A packaged current account provides all the usual services a standard current account offers, but additionally includes benefits like insurance, breakdown cover and other types of perks like a free or discounted overdraft or discounts at certain restaurants.
Unlike most standard current accounts, monthly fees for a premium bank account range from between £2 and £25 per month or even more for high-end accounts.
How do I know if I have a packaged bank account?
To check if you have a packaged bank account (PBA), take a look at your bank account statements to see if you can find a transaction described as a 'bank account fee'.
If, after conducting a check, you discover you're paying for a PBA but have no recollection of agreeing to pay for this type of account, this could be a red flag that you've got cause to complain to your bank.
How to reclaim bank charges
There are two ways you can instigate packaged bank account claims and seek a charges refund from your bank for mis-sold accounts:
Handle the claim yourself by writing a letter to your Bank directly. Martin Lewis provides helpful guidance and a template letter for you to use on his website or you can apply via the Money Saving Expert's Resolver service.

Instruct a claims company to handle the claim on your behalf who can charge around 25% plus VAT of your claim amount as their fee.
If you have a PBA and feel you meet any of the following criteria, then you should try to make a claim:
Conned: You were incorrectly told this type of account was necessary to get a mortgage, loan or other financial product and your application would be denied without this type of account. If you were lied to or not told about a free alternative account, then your bank mis-sold the account to you.
Invalid insurance: Your bank account included insurance that you weren't eligible for. If the bank didn't check your eligibility for the insurance provided then you might be able to make a claim. If you had a joint account and one party was ineligible for the insurance, you can still proceed to claim for 50% of the total interest and fees paid.
Pushy Salesperson: You were bamboozled into paying for the account by a pushy sales representative who told you how great the account was without fully explaining the pitfalls or full costs involved. A salesperson may have also incorrectly informed you that you would be able to claim on the insurance product tied to the account (which transpired not to be the case). Or they might have duped you into thinking you could get huge reductions on other types of insurance and they were extremely pushy and forceful, refusing to accept you weren't interested.
Not told: Some consumers discovered they were paying for a packaged bank account that they had no idea about until seeing a transaction for the account fee on their bank statement.
Refused cancellation: If you tried to cancel your packaged account but your request was refused, this again gives rise to a potential claim. That said, if a bank's representative strongly discouraged you from closing the account but didn't insist you keep it, you could find your claim difficult to prove.
Overdraft: You were misinformed by your bank that you needed this specific type of account in order to have an overdraft facility but you would have enjoyed the same overdraft facility switching to a current account that costs less.
Registration: If your bank failed to mention to you that you needed to register your phone in order for your phone insurance to be valid or your car for your breakdown cover to be valid, then this is another valid point for a potential claim. Many consumers went to make a claim on their account-related insurance only to discover they couldn't because they hadn't 'registered' the insured product.
Credit score: You may have been misled into thinking a packaged bank account would improve your credit score which is not true.
Price increase: If your bank increased the monthly fee for your account without telling you, then you should seek compensation.
Is it worth getting a packaged bank account?
There are pros and cons with packaged bank accounts and whilst this type of account might be financially beneficial to some, it isn't for others.
First of all, you should compare what you're currently paying for any products included in a packaged account (i.e. phone insurance, breakdown cover and travel insurance) and see if you still get the same amount of cover for less money by paying for an account.
Joint bank accounts work out more cost-effective than single packaged accounts, especially if you both separately pay for mobile phone insurance and breakdown cover, and travel abroad at least once a year.
To help you decide, below is a summary of some of the advantages and disadvantages of having a packaged bank account.
Packaged bank account pros and cons
| | |
| --- | --- |
| Pros | Cons |
| Can work out cheaper than paying for account products separately | Might include products that are of no benefit to you or your lifestyle |
| Some offer access to financial products you wouldn't otherwise have access to | Insurance doesn't always provide the cover you need (i.e. insurance for extreme sports or medical conditions) |
| Can work out much cheaper for joint bank accounts | Overdraft facilities on these types of accounts can be more expensive |
To find the best packaged bank accounts, we recommend shopping around online and comparing deals.
Above all else, make sure the package actually includes benefits that you already use and that by having this type of account, you will definitely save money. If the account fee costs less than the cumulative costs of the products included that you are already paying for, you're on to a winner.
Also, make sure you read the smallprint of any insurance policy included and that the insurance will fully cover you in the event of a claim. For example, travel insurance will not always cover extreme sports like skiing or abseiling.
Finally, remember to register your personal details and products with the company providing cover. For example, register your phone for insurance or your car for breakdown cover, otherwise your cover will not usually be valid if and when you come to make a claim or call for roadside assistance.
Related guides
---