Bridging Loan: What is it and how does it work?
---
---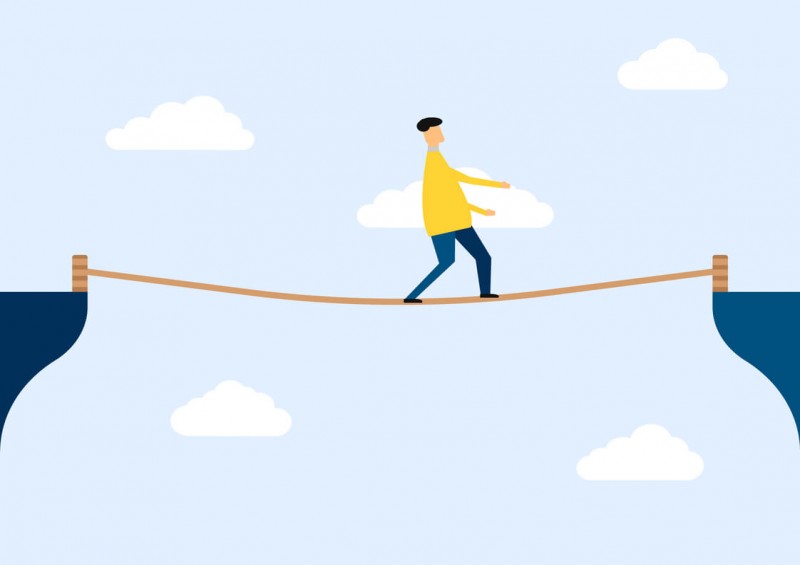 Rather than lose out on purchasing a property because you can't tie in the sale of your existing property, you might arrange what's called a bridging loan to fund your purchase.
If you're not sure what a bridging loan is or how one works, read our bridging loan explained guide below to find out more.
What is a bridging loan?
A bridging loan is a temporary, short-term loan you can acquire to proceed with a purchase until you're able to sell something else to fund that purchase and pay back the bridging loan.
A bridging loan is very often used in conveyancing transactions where a buyer wants to proceed with the purchase of a house but can't tie in the sale of their existing property to fund the purchase.
Bridging loan examples
Example scenarios where someone might want or need to use a bridging loan include:
To avoid breaking up a property chain and proceed to buy a property before an existing property is sold
A landlord wanting to snap up an investment property before anyone else can
Someone wanting to buy a property at an auction
To alleviate personal or business cash flow issues
How does a bridging loan work?
To be eligible for bridging finance, you will need collateral that's worth a substantial sum like property or land. That way, a bridging mortgage can be secured against that land or property (just like a mortgage) which can eventually be sold to pay back the bridging loan.
A closed bridging loan will have a fixed date for repayment of a bridging loan and an open bridging loan will not have a fixed repayment date, but is typically expected to be settled within a year.
Because bridging loans are high-value, short-term loans, their APR rates are usually much higher than the average mortgage rate.
You will also have various other fees added to your loan including:
An arrangement fee
A valuation fee
An administration fee
Legal fees
An exit fee
Interest is calculated on a monthly basis as of course, a bridge mortgage might not even be in place for a whole year, but you do not have to pay interest every month (unless you have a 'retained interest deal'); you can simply repay any interest and fees when you pay back the whole loan.
Difference between regulated and unregulated bridging loan
A regulated bridging loan means that the loan is secured against a property currently (or soon to be) occupied by the borrower or their close family and is regulated by the Financial Conduct Authority (FCA).
An unregulated bridging loan meaning the loan is secured against an unoccupied property that will never be occupied by the borrower or their family and is effectively a commercial bridging loan in the name of a company or business (not an individual) being used for business or investment purposes.
How much is a bridging loan?
According to Which?, fees on a bridging loan can be between 0.5% and 1.5% per month and the APR between 6.1% and 19.6% per annum (but calculated monthly). Set up fees can cost a further 2% of the loan amount.
Basically, a bridging loan costs a lot of money and so can only ever be a temporary financial solution.
How much deposit do I need for a bridging loan?
The deposit you'll need for a bridging loan will usually be in the region of 25%, so if you're acquiring a bridging loan to buy a property worth £250,000, then you'll need a deposit of £62,500.
Are bridging loans a good idea? Are they safe?
The advantages of bridging loans are that you get a large amount of money and quickly, enabling you to proceed with a purchase you could otherwise lose out on.
The risks surrounding bridging loan are that you could lose your home if you're unable to pay back the bridging loan in time and this type of loan can cost you a lot of money.
There are alternatives to bridging loans that are less risky including taking out a second mortgage, remortgaging or taking out a secured or personal loan.
If you're unsure which source of finance to go for, then you should speak to a financial advisor before committing to any type of loan.
Related guides
---