What is a lifetime mortgage?
---
---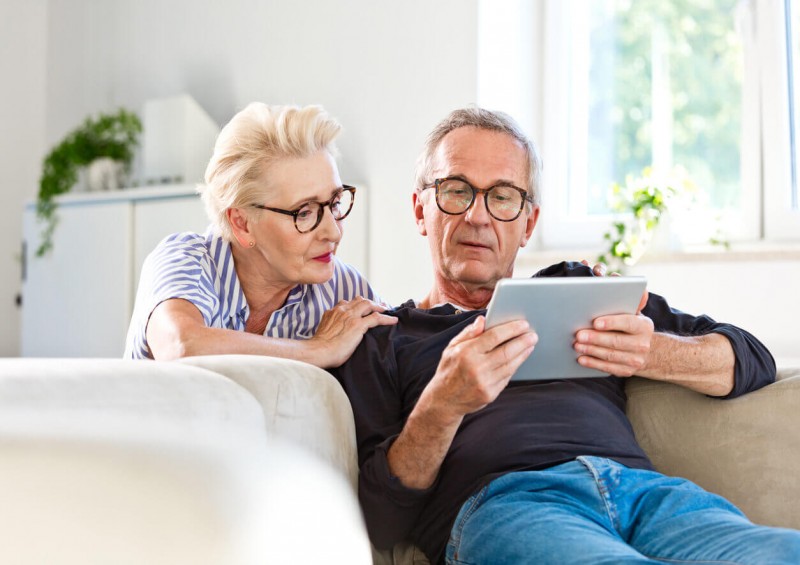 A lifetime mortgage can help you enjoy your retirement or pay expensive bills but what exactly is this type of mortgage, how does it work, how is it different from equity release and what's the eligibility criteria? Read on to find out.
What is a lifetime mortgage?
A lifetime mortgage is a type of mortgage loan secured against your home that enables you to release a portion of equity as a tax-free cash lump sum, whilst retaining full ownership and the right to continue living there indefinitely.
Lifetime mortgages can also be known or referred to as later life mortgages and fall under the umbrella of 'equity release'.
If you go into long-term care or pass away, your property will be sold and the net sale proceeds will be used to pay off your lifetime mortgage and any accrued interest (if applicable).
Unlike traditional types of loans, you have the option to repay the interest monthly or sporadically (an interest-paying mortgage) or simply defer payment of any interest until your house is sold at a later date (an interest roll-up mortgage).
When taking out a lifetime mortgage, you can reassuringly set aside a portion of your property's worth as inheritance. Then, when the time comes for your house to be sold, after repayment of your loan, any remaining funds will be released to your estate and ultimately, your beneficiaries.
Similar to a standard mortgage, the amount you borrow is based on your property's value. However, property prices can fall and should your property not be worth as much as the loan when it's sold, your beneficiaries could be held liable to pay any deficit from your estate funds. However, this potential issue is easily eradicated if you take out a mortgage guarantee for no negative equity, a provision provided by most responsible lifetime mortgage providers.
What is the average interest rate on a lifetime mortgage?
According to helpandadvice.co.uk, the average interest rate on a lifetime mortgage in 2021 can be as low as 2.5 per cent AER (annual equivalent rate) but can be as high as 4 to 6 per cent. The interest rate will depend on your circumstances, your borrowing and the type of mortgage product (i.e. interest-only or interest roll-up).
Even though the option to go for a roll-up interest mortgage is tempting because the lifetime mortgage rates are usually lower and you defer payment of any interest until your house is sold, this type of mortgage product can work out to be a lot more expensive in the long-run.
Defaqto research has revealed that borrowers can pay thousands of pounds more in interest for a roll-up lifetime mortgage compared to what you'd have to pay for an interest-only lifetime mortgage. This is because when you pay the interest monthly you're reducing your overall debt rather than increasing it by storing interest charges and increasing your loan.
What's the difference between equity release and a lifetime mortgage?
The key difference between equity release and a lifetime mortgage is that equity release means you will no longer own all or part of your property, but a lifetime mortgage allows you to maintain full ownership of your home.
Equity release (also known as a home reversion plan) is where you sell part or all of your property to a provider meaning you will no longer own all of your property (or any of it at all in some cases). You can then pay 'rent' to live in the property and have the right to live there indefinitely.*
A lifetime mortgage is where you borrow money from the equity (value) in your home which you will be charged interest on, but you still retain full ownership of your home and again, can continue to live in it indefinitely* rent-free.
* Indefinitely meaning until you may need to live in full-time care or until your death.
Can I pay off a lifetime mortgage?
Yes, you can pay off a lifetime mortgage (UK) early but you will usually be required to pay a 'redemption fee' (also known as an early repayment charge) details of which should be set out in your original mortgage offer.
On older mortgages, this early repayment fee can be extortionate and unaffordable. However, some big lenders (like Aviva) have now stopped charging early repayment fees.
Before taking out a mortgage, The Equity Release Council recommends checking section 13 of your 'lifetime mortgage illustration' to check what a lender says under the heading: 'What happens if you do not want this mortgage anymore?' Details of what you will be charged for repaying your mortgage should be set out under that heading.
Do you need a good credit score to get a lifetime mortgage?
No, not necessarily. You can usually get a lifetime mortgage with a less than perfect credit rating, but most, if not all, lenders will usually require that you pay off certain debts as a condition of your mortgage offer and a good credit score will help you get a better deal.
Key loan eligibility criteria are owning your home, being a certain age, how much your property is worth and how much you want to borrow. Your credit history will also be taken into account alongside all these key deciding factors.
So ideally, before applying for a later life mortgage, you should check your credit report for any bad debts that may complicate obtaining a mortgage or necessitate approaching a specialist lender who accepts bad credit applicants. These types of lenders will usually charge higher interest rates.
Related guides
---