Brits to Get £300 as Mastercard Loses Supreme Court Appeal
---
---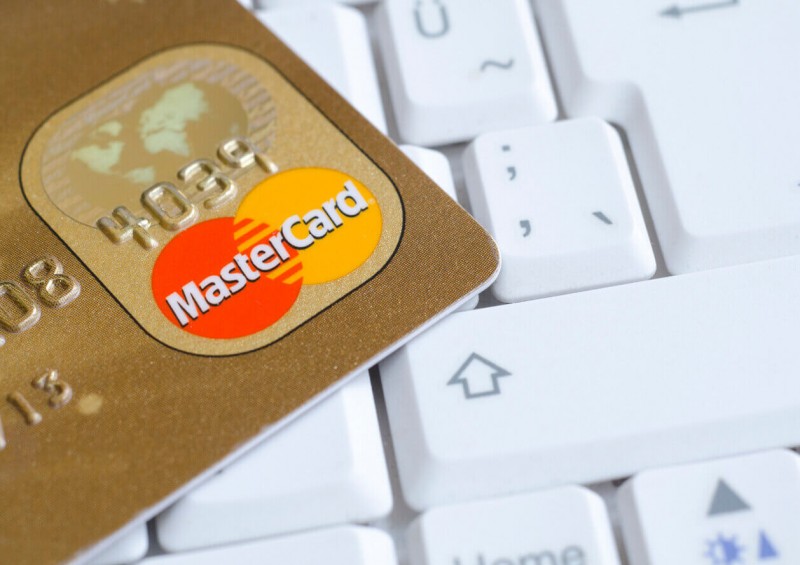 After a Supreme Court landmark lawsuit, 46 million UK customers could be entitled to a £14 billion payout by Mastercard, equating to approximately £300 per person.
Mastercard lost its Supreme Court Appeal to stop Court proceedings brought against them, for alleged damages sustained by millions of Britons.
It is alleged that around 46 million Brits were victims of anti-competitive fees imposed by Mastercard and were overcharged by retailers over a 15-year period between 1992 and 2008.
The Supreme Court Judges dismissed Mastercard's Appeal to the Supreme Court setting a precedent for other stagnant 'class actions'.
Merricks vs Mastercard: Court of Appeal background
The proceedings were initiated by Walter Merricks CBE in 2016 when he was the Chief Ombudsman of the Financial Ombudsman Service.
Following a 2007 decision by the European Union that Mastercard had violated EU Competition Law with their excessive multilateral interchange fees, Walter Merricks issued 'opt out' collective proceedings against the payment provider, seeking damages on behalf of UK shoppers.
A Class Action: The UK's first mass consumer 'opt out' collective action
Thanks to the Consumer Rights Act 2015, the Financial Ombudsman was able to bring a 'collective claim' on behalf of a group of individuals (officially referred to as 'class members') in 2016. In this case, the 'class members' are an estimated 46 million UK citizens.
Mastercard appealed against the collective [class action] proceedings but their appeal has been dismissed by the Supreme Court Judges.
This is Britain's first mass consumer 'opt out' collective action case making this a landmark Supreme Court Judgment issued by the Court of Appeal.
The former Financial Ombudsman's claim was that Mastercard's high multilateral interchange fees resulted in retailers having to pay higher Bank transaction fees.
To compensate for these higher bank transactions fees, Merricks argued that merchants increased the price of their goods to absorb these heightened fees and ultimately, the fees were borne by UK consumers. Merricks describes this as "an invisible tax on UK consumers."
Mastercard countered the action was driven by 'hit and hope' US Lawyers wanting to line their pockets.
You might like: County Court Judgements and Credit Scores
The master of Monopoly: Mastercard's market share
Mastercard, along with Visa, continue to monopolise the UK card market. The British Retail Consortium states that Mastercard and Visa control or monopolise 98% of the entire UK card market.
At the time these over-charges are alleged to have taken place, Mastercard consumer use was peaking.
The UK Cards Association, the trade body for the card payments industry, reported in 2013 that between the years 2002 and 2012, while other debit cards like Visa Electron decreased, MasterCard debit cards increased from 2.8 million to 2.9 million (by 2.6%).
It further submitted that at that time, credit card spending in the UK was £109 billion and "the majority of this increase was centred on Mastercard credit cards."
However, these 'glory days' may soon be a distant memory for Mastercard, as it appears this latest breaking news is already having an impact on Mastercard's share price: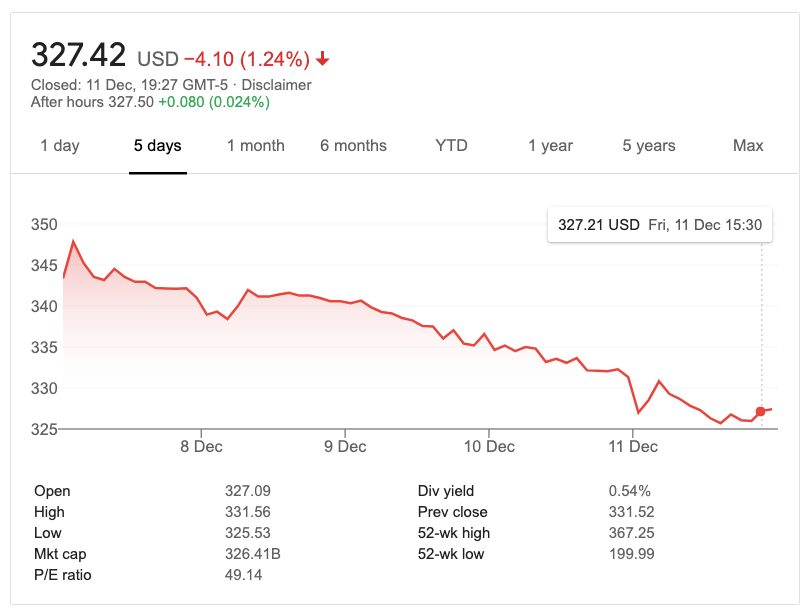 Source: Google Finance
Am I entitled to a Mastercard payout if the claim succeeds?
The criteria for Britons who could eventually be entitled to receive a collective £300 Mastercard dividend payout is:
You were a UK resident for at least 3 months between 1992 and 2008
During that period you were 16-years-old+
During those years, you paid for goods of services from a business that accepted Mastercard credit card (or debit card) payments.*
*This does not mean you had to personally use a Mastercard credit or debit card to pay for goods; it just means you may be one of the 46 million people who simply bought goods from a merchant who accepted Mastercard payments.
Mastercard payout: Can I make a claim?
In the event a trial takes place and Merricks' claim succeeds, you may not need to do anything to make a claim as compensation payments could be handed out automatically.
This is because the Court action is an 'opt out' claim, so unless you specifically state that you want to 'opt out' of the action (and provided you meet certain criteria), then you will be included in the claim by default.
This 'opt out' system is similar to that recently adopted by the NHS Organ Donor Register, but that's where the similarity ends!
Sadly, a Mastercard £300 payout is not yet guaranteed and it will be some time before the Court action concludes and this decision is finally made. Remember, this claim was based on a decision made back in 2007!
This latest Supreme Court ruling just means the Court of Appeal has approved the damages claim is ok to proceed to the Competition Appeal Tribunal.
The Competition Appeal Tribunal will next decide whether the action can proceed to a full trial and it's at such a trial where a decision will be made about compensation due to Brits.
Watch this space
Now that Mastercard has lost their Supreme Court Appeal against Merricks' £14 billion damages claim, 46 Million UK Consumers should keep their eyes peeled to find out how likely a £300 windfall is in the future.
For further advice and information on credit cards, check out our related articles below.
Related guides
---