The Cost of Borrowing Increases While 0% Credit Cards Drop
---
---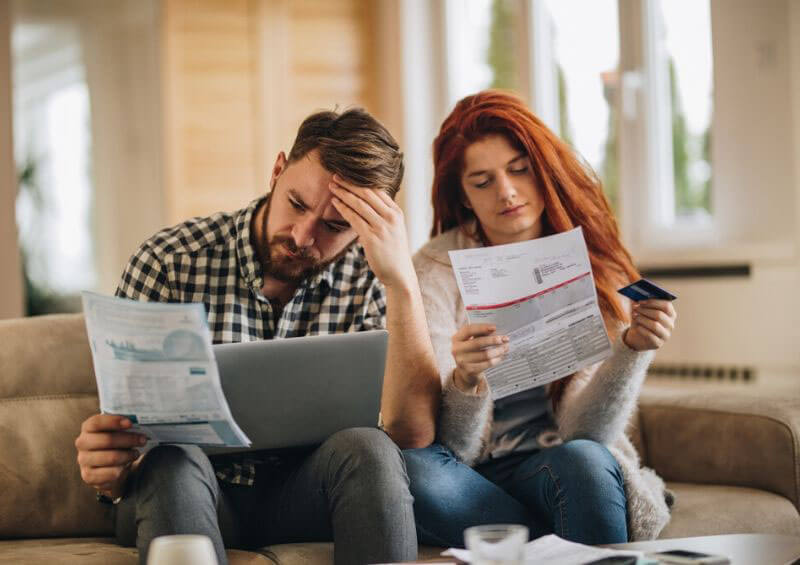 The number of 0% credit card deals being offered on the market has dropped to a record low in 2020, while interest rates (APR) have spiked to reach a record high.
The Coronavirus (Covid-19) has caused all sorts of worries and concerns, one of which being the financial pressure that consumers are currently facing in the UK.
Most British consumers would usually be able to find a 0% credit card deal to rely on without being troubled by excessive interest rates, but that's no longer the case for many.
This is because the number of 0% credit card offers available has fallen dramatically, while the average cost of borrowing outside a 0% deal – that is, the average APR – has surged.
Why are interest rates increasing and interest-free credit card deals plummeting?
According to financial information company, Moneyfacts, the rise of the average purchase APR (the amount of interest you pay annually on any money you borrow) is a result of the most reasonably priced credit cards being pulled from the market, as credit card providers re-evaluate their interest-free deals amid the Coronavirus pandemic.
Moneyfacts stated that the lowest purchase APR card in June 2018 and 2019 was Tesco Bank's 5.9% card, while it is now far higher at 6.9% with the Co-operative Bank in June 2020.
The average credit card purchase APR was 23.1% in June 2018, but it has since risen to 25.5% currently, meaning that consumers will be required to pay more in interest on what they borrow.
There has been a decrease in the UK's average interest-free purchase term, from 360 days in 2018 to 282 days in 2020, giving borrowers less time to make use of their 0% deals if they manage to find one.
Read more: The Impact of Coronavirus on Credit Cards
What has been said?
Rachel Springall, finance expert at Moneyfacts, expressed how the changes to the credit card market would lead to financial hardship for many borrowers in the UK, stating: "for those struggling with debt or have had their personal circumstances change in light of the Coronavirus pandemic, these debts could hang overhead for much longer then they expect".
Springall compared the current financial climate to the Great Recession, suggesting that the situation in 2020 "echoes the movements seen after the financial crash… between June 2008 and June 2009, the number of 0% purchase cards fell from 112 to 85".
She also added that people looking for a 0% balance transfer card should do so as soon as possible to take advantage of the most affordable offers, as the number of options available continues to decline to a record low.
"The cost-saving benefits of a 0% card should not be overlooked while there are still options out there to choose from," Springall said.
The Moneyfacts finance expert outlined the dangers of using a credit card, claiming that if someone makes a purchase of £3,000 on a typical credit card (18.9% APR) and pays back £100 per month, the debt could last over three years and would eventually cost them £970 in interest alone.
Are things going to get worse?
There is worry amongst finance experts that the worst is yet to come as far as credit card rates are concerned, with Andrew Hagger from Moneycomms stating that the impact of Coronavirus on the UK economy could push lenders to increase their rates even further during the second half of 2020.
"As the recession bites and unemployment soars, card companies will feel the brunt and may increase pricing to help protect their margins but also to put a dampener on demand for credit," he said.
Read more: How to Prepare Financially for the 2020 Recession
Credit ratings and borrowing in 2020
Moneycomms' Andrew Hagger went on to refer to how non-prime cards – credit cards for people with bad credit – will become more popular as those with a poor credit history will be rejected by mainstream lenders, warning that "it is these non-prime products where I expect interest rate increases to be most severe".
It's always worth keeping an eye on your credit score and report, particularly during the uncertain financial times that consumers are faced with in 2020.
Read our guide to credit scoring in the UK for more information, or head over to Check My File to view your individual, detailed report today!
The financial divide during the UK's Coronavirus lockdown
The Coronavirus has "created a divide in the country", according to Laura Suter, a personal finance analyst at AJ Bell.
Some households are experiencing cuts to income through job losses or being put on furlough at 80% of their usual wage, which inevitably results in financial hardship, while others are benefiting from an "enforced half to much of their spending" as they continue to earn as usual.
Financial advice at Compare UK Quotes
Staying on top of your finances can be difficult, particularly during the Coronavirus crisis, which is why we consistently provide you with up-to-date resources and tips on how you can make the most of your money.
If you have been struggling financially during Covid-19, be sure to see our guides for both employees and the self-employed:
For more information on credit cards, credit scores and borrowing, read our related guides:
---