What Does the Coronavirus Pandemic Mean for Life Insurance?
---
---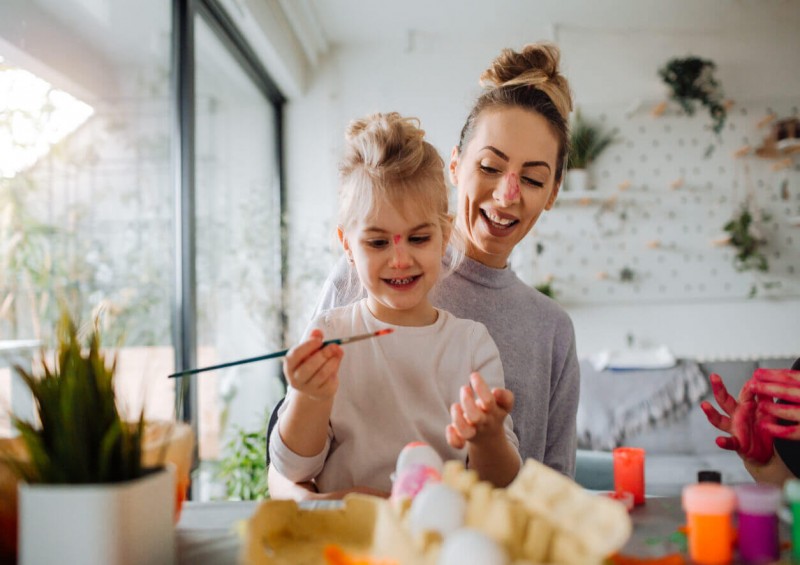 While life insurance may not be at the forefront of peoples' minds during these difficult and uncertain times, managing finances and keeping up with bills is likely to be a big concern for many.
If you're struggling financially, one thing you could do is to contact your life insurance provider to see what relief they can offer you temporarily to ease the burden.
If you do not yet have a life insurance policy, however, and you want to put one in place to protect your loved ones should anything unexpected happen to you, you can still purchase cover despite the current Coronavirus pandemic.
In this article, we will look at how Coronavirus has impacted existing life insurance policies and what it means for new applicants.
Does Coronavirus have an impact on life insurance and critical illness claims?
Life cover
If you already have a life insurance policy in place, the first thing you should do is contact your specific UK insurance company to discuss your options if you are concerned about the effect Covid-19 may have on your policy.
Some insurers have stated that if a policyholder passes away as a result of Coronavirus, they will still pay out to their loved ones (or whoever is listed as the beneficiaries on the policy) as long as the claim adheres to the policy's terms and conditions. You will need to double-check this with your provider.
Critical illness cover (CIC)
As the Coronavirus is a new and unforeseen global event, insurance companies do not cover the Coronavirus in their critical illness insurance policies.
Having said this, if you have suffered with Covid-19 and it has caused you to suffer with other conditions that are listed in your CIC policy (e.g. kidney, liver or heart failure), then your insurer is likely to still pay out if you make a claim - provided that your policy's terms and conditions are met.
Bear in mind that things are ever-changing at the moment and each company's terms regarding the pandemic will differ, so you should contact your insurance company to find out exactly where you stand.
What about income protection policies?
If you're ever too ill to work as a result of an illness or injury, an income protection policy can help cover you financially for the time you're off work, leaving you to recover in peace without the added stress of worrying about a lack of income and paying the bills.
An income protection policy will have a deferment period, which is set and agreed on by the policyholder upon application (usually anything between 4 weeks and 12 months). If the individual becomes too ill to work, they will be financially covered after the deferment period, where they will be paid a percentage of their monthly salary every month thereafter, until they are fit enough to return to work.
If you're self-isolating because your employer told you to or because you're following government rules, and therefore cannot work as usual, your income protection policy will not protect you as self-isolation is not within the terms and conditions.
If you cannot work during the Coronavirus pandemic because you're too ill, your insurance provider should cover you after the deferred period as stated in your policy - this will begin from the first day of your 14-day isolation period.
If you are not currently ill, but you are concerned about a lack of income, read about the support available to you in our related guides or on the government website.
Existing policyholders
I'm struggling to pay my life insurance premiums - what should I do?
If you're currently facing short-term financial difficulty due to the Coronavirus pandemic, your life insurance provider may be able to offer you a payment deferral, similar to the 3-month payment holidays offered by mortgage companies and credit card lenders.
Payment deferrals are available for those with the following policies:
Life insurance

Whole of life insurance

Over 50s insurance

Critical illness cover

Income protection
What is a payment deferral?
If your current provider is offering you a payment deferral, it means that you will not have to pay your life insurance premiums for 3 months, but you will still remain covered as per your policy's terms and benefits during that period.
On the 4th month, you will be expected to make your payments on the due date as normal.
These deferred payments, however, will need to be paid back later, depending on the terms of your provider. Make sure you fully understand how your 3-month payment holiday may affect you now and in the long-run - such as your credit score, for example.
Learn more: Payment Holidays May Damage Future Credit Applications
Aviva has stated:
"We'll take the deferred payments over 9 months after that. You'll receive a notification of the amount and we'll confirm how and when we'll take these.
This isn't a credit agreement and we won't charge you any interest. We won't speak to any credit reference agency, nor will we pass on any information as part of your request."
If you're not with Aviva, you should check whether or not your provider is offering the same type of help.
Some providers may not be able to offer a payment holiday for specific contracts, but your insurer will be able to confirm whether or not your policy is one of those. You will not receive a payment deferral if you don't ask!
I want to get life insurance to protect my loved ones - Can I still apply despite the Coronavirus pandemic?
For people who are looking to buy life insurance now, bear in mind that your chosen provider will probably have added some Coronavirus-related questions to their application process.
It is important that you remain completely open and truthful when answering any questions, as lying on your application is likely to result in your policy being void and all those premiums going to waste.
For example, Aviva has stated that they will be asking new life insurance applicants the following:
Do you currently have any Coronavirus-related symptoms, such as a cough, high temperature, fever or breathing difficulties?

Have you been tested for Covid-19? If so, did you test positive or negative?

Are you self-isolating as a result of having Coronavirus symptoms?

Have you had direct contact with anyone who has had Coronavirus (or someone who is suspected of having Covid-19)?

Have you been told that you need to self-isolate for any other reasons?
If any of your answers to the above questions are 'yes', your individual case will be assessed to identify your level of risk, and your policy will be tailored and underwritten specifically for your circumstances.
If you're unsure where to look to get the best life insurance policy for you, we recommend using a life insurance broker, who can scour the market for the best deal suited to you and your needs.
Alternatively, read our related guides for more information:
---