Mortgage costs could rise 13% by 2023
---
---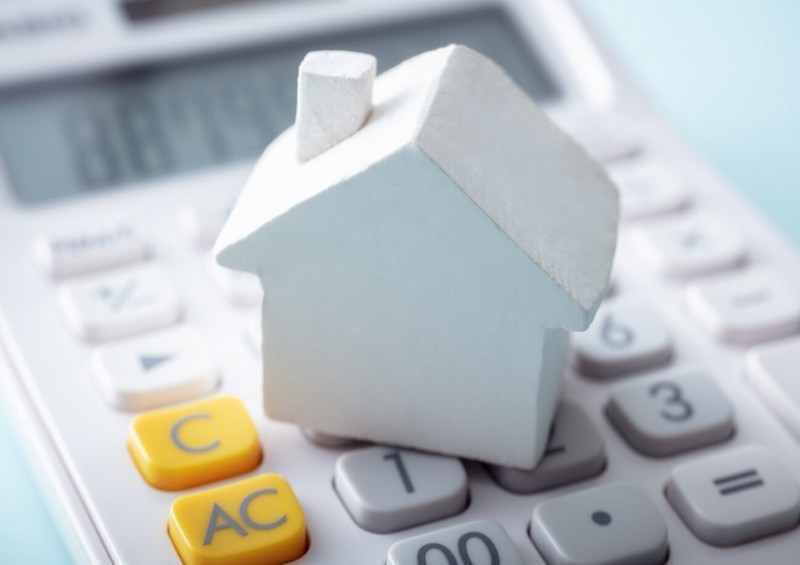 According to the Office for Budget Responsibility (OBR), the cost of a mortgage could rise by 13% by 2023.
While current mortgage interest rates in the UK are at an all-time low, experts claim that mortgage costs could increase significantly over the next few years. During the spring and summer of this year, the Bank of England's base rate was frozen at 0.1% which meant that mortgage rates were the lowest they'd ever been and many hopeful homeowners secured a great mortgage deal.
However, thanks to interest rate predictions in the UK and the economic forecast over the next 5 years, experts have estimated that the bank base rate could rise to 1% by the end of 2022 with inflation predicted to hit 6% by April 2022.
But what do rises in the base rate mean for you? Below, you can find more information about the Bank of England interest rates, how the new mortgage costs could affect you and whether you should consider remortgaging.
How is the Bank of England base rate set?
Within the Bank of England, there is a nine-person committee called the Monetary Policy Committee who are responsible for setting the Bank of England base rate.
The MPC meet frequently, usually on the first or second Thursday of almost every month to discuss whether the bank base rate should go up, go down or stay the same. Their decision to change the current base rate is based on 18 economic indicators as set out by Mark Carney, the former Governor of the Bank of England.
The UK's base interest rate as set out by the Bank of England has remained below 1% since 2009 and as a result of the effects of the Coronavirus global pandemic in 2020, the base rate was cut to an all-time low of 0.1%.
A rise in mortgage costs?
While some banks such as NatWest and HSBC are already starting to nudge up their mortgage interest rates in anticipation of a base rate hike in December 2021, it's predicted that most mortgage costs will see a significant rise towards the third quarter of 2022 to 7.4%, before hitting 11.4% before the end of 2022.
Experts have claimed that mortgage costs could peak at 14.8% in spring 2023 before they will hopefully start levelling off again.
Why are mortgage rates going up?
The main reason for mortgage rates going up, which in turn is making it more expensive for people to borrow money, is to help curb inflation.
After the effects of the Covid-19 pandemic, more people currently have more money to spend as interest rates were slashed to as low as 0.1%, making it easier for people to get a mortgage or just buy things in general.
As the UK economy starts to recover, there is more demand than ever for goods, which in turn is pushing up the costs of many goods due to a significant rise in demand and as many of these goods are in short supply already due to Covid and Brexit, supply chains have been disrupted.
However, the Bank of England has a mandate in place that states they must try to keep the annual rate of inflation at 2% and if it increases to 3% or drops to 1%, the current Governor of the Bank of England, Andrew Bailey, must write to Chancellor Rishi Sunak to explain why these decisions have been made and what can be done about it.
As of right now, the rate of inflation is currently at 3.1% and the Bank of England is only expecting it to rise further and they've stated that it could go as high as 5% before tailing back off again.
If inflation was to hit 5%, the Office for Budget Responsibility has stated that the Bank of England base rate would need to be set at 3.5% in order to discourage spending and borrowing in an effort to quash rising costs. As a result, this would continue to drive mortgage costs even higher.
Therefore, the main reason that mortgage costs and interest rates are rising is in an effort to discourage people from borrowing and spending, so that they'll save money which helps the economy to slow down and the rate of inflation subsides again.
How to find the best remortgage deals in 2021
During the Covid pandemic, many hopeful homeowners who managed to lock in an average rate of 2.06% in 2021 on a two-year fixed rate will be looking to remortgage in 2023. Unfortunately, as a result of the increase in the base rate and inflation, many homeowners looking to remortgage will find that rates are significantly higher than the ones they originally secured, which could see hundreds of pounds added to their mortgage costs each year.
The investment platform, AJ Bell, carried out an analysis on how homeowners could be affected due to the rise in mortgage costs and they found that if the Office for Budget Responsibility's predictions came true, a borrower with a £250,000 mortgage who locked in a fixed rate in early 2021 and then has to remortgage in 2023 could see an additional £600 added to the annual mortgage costs.
They also added that a borrower with a £450,000 mortgage could pay a further £1,068 a year.
Homeowners are encouraged to make themselves aware of these rises in mortgage costs and head of personal finance at AJ Bell, Laura Suter, has stated that it's simply a case of when, not if, for a rise in interest rates.
Experts suggest you should start to look for a remortgage deal at least three months before your current term ends, but with the volatility of the market and the fluctuation in interest rates and borrowing, it's probably fair to say that there's not an "ideal" time to find a good remortgage deal due to the current climate.
Related guides
---