Unemployment insurance explained
---
---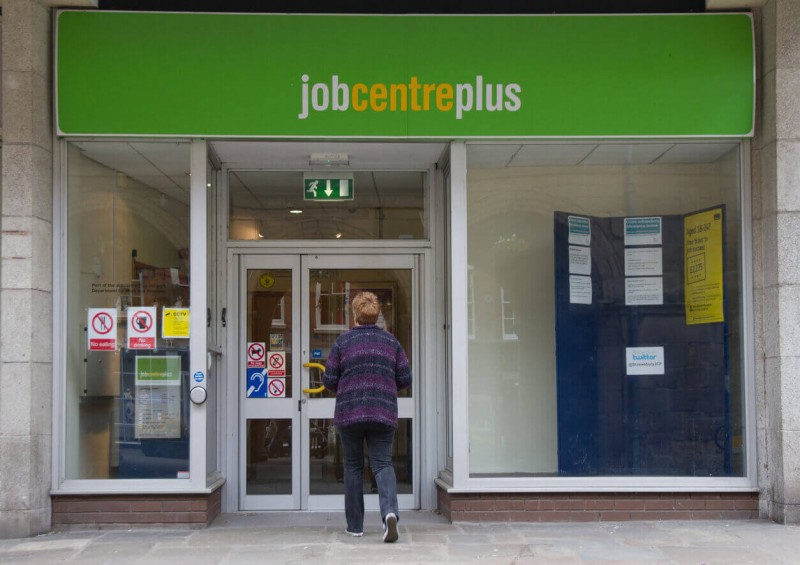 Unemployment insurance is an invaluable safeguard that, in the event you unexpectedly find yourself jobless or unable to work, can cushion you and your dependants from financial hardship and can literally help to keep a roof over your heads.
What is unemployment insurance?
Unemployment insurance, also known as employment protection insurance, is a niche type of income protection insurance that specifically offers cover for a percentage of your lost income in the event you faultlessly lose your job.

To have full 'belt and braces' income protection, you can optionally take out 'accident sickness and unemployment insurance' which will additionally cover you should you be unable to work due to having a bad accident or because you fall seriously ill.

Some employment protection policies will include cover for redundancy meaning that if you were made redundant, you'd also be entitled to make a claim on your insurance. But not all policies will include redundancy as standard so if you want redundancy cover you will need to check whether this is included with your insurer before committing to a policy.
How does unemployment insurance work?
Income protection insurance works by paying you a monthly income into your bank account in the event you lose your job due to circumstances beyond your control.
When you take out employment insurance, just like life insurance, you cannot immediately make a claim within a certain period of time of the policy inception date.
You will need to make sure you fully comply with the terms of your insurance policy and never miss a monthly payment to successfully make a claim, should you need to.
If you lose your job through no fault of your own and need to make a claim, your insurer will require proof of your ID and address together with proof of income such as payslips and/or a letter from your employer.
Some insurers will require additional information about your most significant financial commitments such as your mortgage or rent, and may also ask about any dependants you may have (i.e. a partner/spouse and/or child/children that relies on your income).
What is an example of unemployment insurance?
An example of a typical income you would expect to receive from an unemployment insurance policy is usually 50% to 70% of your yearly salary.
The reason you would not receive 100% of your yearly salary is because the payments are not taxed and you should also be entitled to claim certain state benefits to subsidise your lost income.
For example, if you earn £30,000 per year and take out cover for up to 50% of your yearly salary, you will receive a tax-free income of £15,000 per annum, paid by monthly instalments of £1,250.
The pros and cons of unemployment insurance
There are advantages and disadvantages to having this type of insurance, as set out and summarised in the table below.
| | |
| --- | --- |
| Unemployment insurance pros | Unemployment insurance cons |
| Gives you peace of mind that you can pay important bills and look after your loved ones, in the event you lose your job or can't work. | If you're a self-employed contractor or seasonal worker, you might not be able to get cover. |
| Can choose a flexible term to ensure you're fully covered while you're still paying off a mortgage or other large debts. Alternatively, you can pay for more expensive cover that lasts indefinitely or until such time as you return to work, get another job, retire or die. | If a policy includes accident or illness cover, there are certain dangerous jobs or activities and medical conditions that may not be covered. Also, if you sustain an injury due to war, riots or terrorism, or purposely injure yourself, or was involved in illegal activities such as using drugs or alcohol, again, you wouldn't be covered. |
| Premiums can be reduced if you agree to defer receiving a payout on your policy between 30 to 90 days from making a claim (if you will have sufficient income from another source like an employer or savings to see you through for the first couple of months). | Not always suited to workers on a low income as many affordable policies only pay 50% of your salary. |
Who is eligible for unemployment insurance?
The eligibility criteria for unemployment insurance is:
You must permanently live and work in the UK

You must be 18 years old or more (and there may also be an upper age limit of, say, 65)

You must have been in full-time or part-time employment, usually for at least 12 months

If you're self-employed, you can instead apply for job loss insurance
How is unemployment insurance funded?
Unemployment cover is usually funded out of your own pocket (salary) by way of monthly instalments, unless you're lucky enough to have an employer who offers this insurance as a 'company benefit', but this is very rare.
How long do you have unemployment insurance after losing your job?
Most employment protection insurance policies will usually last until you either:
Resume working

Take retirement

Die
Or you can take out cheaper, short-term policies that will only provide cover for one or two years.
Does income protection cover redundancy?
Some insurers will include cover for redundancy and others won't so if you want to make sure you're specifically covered for redundancy, you must check with your insurer that you are covered before taking out a policy with them.
Does income protection cover unemployment?
Yes, income protection cover is synonymous with unemployment insurance and means the same thing: that you are covered if you lose your job through no fault of your own. However, some policies will not automatically include cover for redundancy as standard so check before you commit!
How to make a claim on unemployment insurance
Contact your insurer as soon as you find out you're either going to lose your job or, for accident sickness and unemployment cover, as soon as possible after an accident or illness.

Your insurer will want to know:

Your full name, address and telephone number

Your policy number

In the case of an accident or illness claim, details of your injury or illness and your GP's name and contact details.

Your occupation

Your gross yearly salary

You will need to fill in a claim form - some insurers facilitate you doing this quickly and easily online and others will require you to complete and submit a paper claim form, typically within a certain time frame of 30 days.

Note: For an accident or illness related claim, you may be asked to attend a medical
Related guides
---