Cheapest Car to Insure After Drink Driving Ban
---
---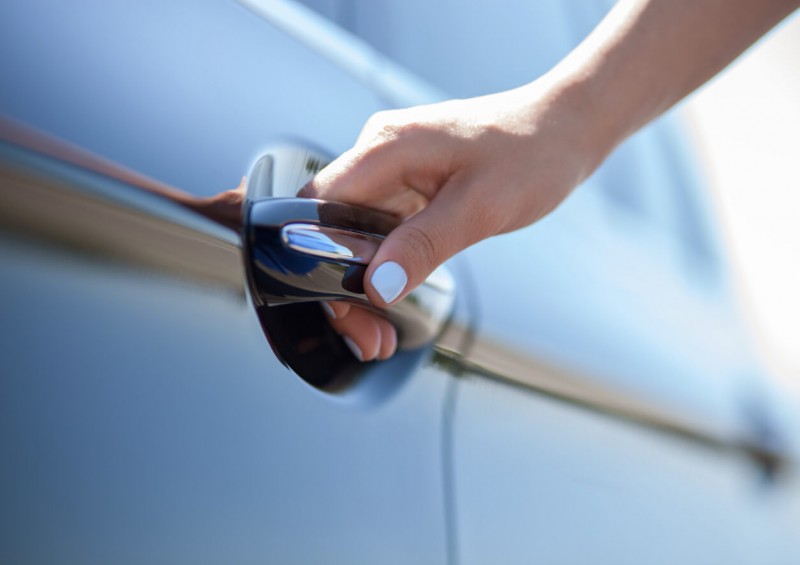 Roughly half a million people in the UK have been convicted for drink driving offences since the year 2000, and around 85,000 people are convicted of drink driving-related offences every year.
Car insurance for disqualified drivers does not come cheap due to the added risk you pose to insurance companies, and many convicted drivers may find it difficult to find a cheap car insurance quote after a drink driving ban.
There are many ways you can try to save money on car insurance premiums to offset the imposition of a drink driving conviction, which we will explain in this guide - including:
Choosing the cheapest car to insure with points on your Licence
Attending a Drink-Drive Rehabilitation Course
Shopping around for specialist Convicted Driver Insurance quotes
The 6 best cars for convicted drivers to insure cheaply
The best way to compensate for being faced with more expensive car insurance premiums as a result of a drink-driving ban or other conviction is by opting for a cheap car with cheap insurance.
When applying for a car insurance quote online or with a broker (i.e. a comparison site), insurers will look at the performance of a vehicle, the cost of repairs, it's safety technology and it's engine size.
Cars that are usually the cheapest to insure (and run) are placed into what is known in the insurance industry as 'Group 1 insurance'.
According to Keith Michaels, the top 3 most popular, cheapest cars to insure after a driving ban that are group 1 insurance cars are:
Ford Fiesta
Skoda Yeti
Hyundai I10
And according to Auto Express, the top 3 cheapest cars that they recommend for cheap insurance (as a result of falling within the group 1 insurance category) are:
Skoda Fabia
Volkswagen Polo
Kia Picanto
Tap the button below to get an instant car insurance quote online now for specialist convicted driver insurance:
How long does a drink driving ban affect insurance?
A ban for drink driving can have a significant impact on your car insurance premiums, lasting for up to 11 years (maybe more or less depending on the case).
Drink driving convictions result in conviction codes DR10, DR20 or DR30 and penalty points being endorsed on your driving licence.
A description of these drink driving offence codes and how they will affect you, your driving licence and car insurance are set out in the table below.
Drink-Drive Conviction Codes DR10, DR20 & DR30
| | | | | |
| --- | --- | --- | --- | --- |
| Code | Offence | Penalty Points | Stays on Licence | Spent After |
| DR10 | Driving or attempting to drive with alcohol level above limit | 3 to 11 | 11 years | 5 years |
| DR20 | Driving or attempting to drive while unfit through drink | 3 to 11 | 11 years | 5 years |
| DR30 | Driving or attempting to drive then failing to supply a specimen for analysis | 3 to 11 | 11 years | 5 years |
As you can see from the above table, all three types of drink driving convictions (and penalty points) stay on your Licence for 11 years, but they are considered 'spent' after only 5 years.
After 11 years have passed, you can apply to DVLA to have an expired endorsement on your Licence removed.
For more information about the various conviction codes and their penalties, see our guide here: Driving Offence Codes Explained.
How the Rehabilitation of Offenders Act 1974 affects driving convictions
In accordance with the Rehabilitation of Offenders Act 1974, you are not legally required to declare 'spent' convictions to insurers.
However, insurers are still able to access details of your penalty points and convictions via the DVLA's My Licence database so this doesn't really seem quite fair.
That said, if you're applying for an insurance quote online and an insurer asks if you have any unspent convictions, you are quite entitled to say 'no' if 5 years or more has passed since you were convicted of drink-driving.
According to Unlock, slightly different rules apply under the 1974 Act if you are disqualified from driving for seven years, fined and your Driving Licence is endorsed. In this case, even though the fine becomes spent after one year and the endorsement is spent after five years, the rehabilitation period for the disqualification conviction would be seven years (the same time period as the disqualification itself). So in this instance, your conviction will not be spent for seven years.
For more information about spent or unspent convictions, read our article on What is an Unspent Conviction?
Attending a drink-drive rehabilitation course
A court may offer you a reduction if you have a 12-month or more drink driving ban, by giving you the option of attending a Drink-Drive Rehabilitation Course (DDRC).
Attending a DDRC can result in your driving ban being reduced by at least 3 months and up to 25% can be shaved off the length of your disqualification.
Successful completion of such a course will result in you obtaining a course completion certificate and may help reduce your car insurance costs.
Do you lose your no claims bonus if you get banned?
You could lose your No Claims Bonus (NCB) if you're disqualified from driving for more than two years, as most insurance providers will not accept your No Claims Discount (NCD) after a gap of two or more years when purchasing insurance.
Some insurers may consider a gap of up to three years, however, so it's always best to shop around for car insurance quotes and ask questions about how long a No Claims Bonus is valid for if you have not been insured for the last two or three years.
Specialist drink driving insurance
If you have an unspent drink driving conviction and are struggling to obtain competitive insurance quotes, we recommend taking a look at specialist types of insurance like convicted driver insurance.
To get an instant quote for car cover with previous convictions, simply tap the button below to get started and see how much it could cost you:
Related guides
---