Do I need insurance when renting a car?
---
---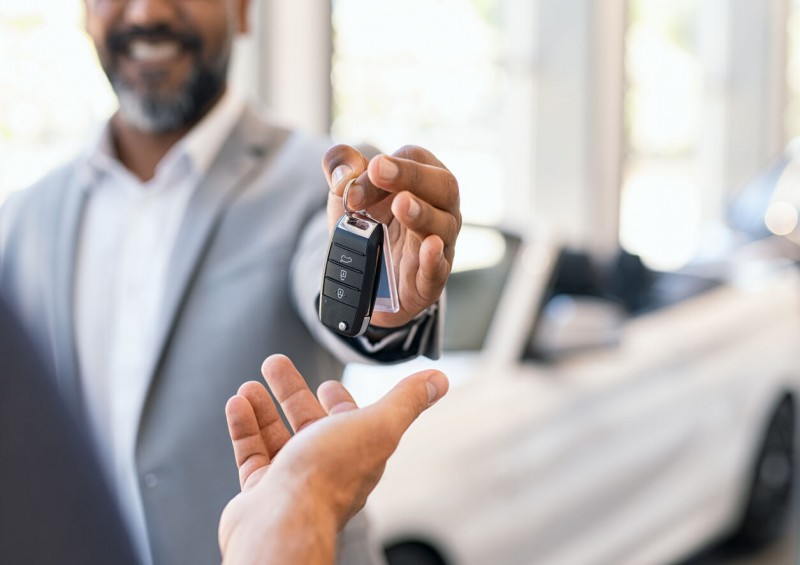 When you rent a vehicle on a staycation or a trip overseas, insurance will usually be included in your car rental package as standard, BUT do you ever take the time to read the small print of a car rental agreement and do you know exactly what's covered and what's not?
Most standard hire car insurance is pretty basic and excess contributions can be rather expensive. When you rent a car in the UK, you'll typically be driving in unchartered territory with a sat nav blaring out and could have disruptive companions (i.e. bored, noisy kids!). With this in mind and everything else you need to take into account, being comprehensively insured is a very good and wise idea.
So, if you're planning to rent a car to drive in the UK or abroad, here's absolutely everything you need to know about car rental insurance.
Does my standard car insurance policy cover rental cars?
It's highly unlikely; even if you have fully comprehensive cover.
If you read the terms and conditions of your car insurance policy, they will usually specifically state that cover does not include rental cars.
The good news is that part of your rental package will usually include basic third party cover, as standard.
Do you need insurance when renting a car?
You need a minimum of third party car insurance to drive a rental car. However, you do not need to have or arrange your own insurance as you can rent a car with insurance included.
What does rental car insurance cover you for?
Many standard insurance policies for hire cars can include:
Damage cover
Also known as a "Collision Damage Waiver" (CDW), this only provides cover for damage to the bodywork of a car and does not include cover for damage to the interior, wheels/tyres or windows.
If you need to make a claim for bodywork damage, you will be required to pay the "excess" (for those of you driving in America, in the US this is known as "the deductible").
Pay attention to the rental agreement rules regarding CDW cover because if you're caught breaking the law (i.e. speeding, driving under the influence or parked illegally), you won't be able to make a claim and will have to foot the bill yourself.
If you notice the terminology "Loss Damage Waiver" (LDW) mentioned in the car rental terms and conditions, this means that in addition to bodywork damage, you have additional cover for the theft of your rental vehicle. (This doesn't apply if you're renting in Mexico or Chile as damage and theft cover are not mandatory).
Theft cover
Theft protection covers you in the event that your rental car is stolen and includes cover for any damage caused to a vehicle during an attempted theft.
Similar to CDW or LDW cover for damage, you will have to pay the excess and nothing else.
Bear in mind that again, there are 'rules' you need to abide by in order to be entitled to make a claim. You will have to foot the bill if the car was stolen in a country you weren't covered to drive in or you made the 'schoolboy error' of leaving the car unlocked with the keys in the ignition.
Third party cover
Third-party liability is usually capped and only covers damage and injury to person or their car/property while driving your car; it offers no protection for damage caused to the hire car you're driving in.
Again, we can't stress this enough, carefully scrutinise the terms of the contract you sign when you hire the car as there are certain circumstances where the insurer won't pay out. For example, there may be an exclusion clause to say you're not covered if you cause third party damage to property whilst driving on a dirt track road (i.e. one that isn't tarmacked).
How does insurance work when renting?
When renting a car, all car rental companies will usually offer to include third party cover as standard and many also include theft and damage cover as standard too so check what cover you have.
You will have to sign a legally binding car rental agreement to acknowledge the terms and conditions of the car's use and insurance cover.
You have the option to take out and pay for additional cover such as breakdown cover.
If you make a claim, you will have to pay an excess contribution which is typically much higher than you'd pay on a personal car insurance policy.
You can optionally pay for car hire excess insurance which means that if you make a claim, you won't have to pay the excess, plus you'll be covered for additional damage to your car such as to the tyres or windows. Note: standard damage cover only includes damage to the bodywork of the hire car.
If you're driving a rental abroad, rental insurance will cover you to drive in a specific country or countries; you will not be covered to drive in any other country abroad unless the rental agreement specifically states the name of that country.
You must stick to the rules of the rental agreement for a claim to be validated and honoured.
What extra insurance can you buy?
In addition to the standard types of rental car cover mentioned above, extra insurance you can pay for includes:
Additional Liability Insurance (ALI)
This covers any legal proceedings taken against the authorised driver of a hire car for injury or damage to a third party and/or their property - ALI is mandatory in 49 of the United States.
Car Hire Excess Insurance (CHEI)
The excess payable on rental cars is normally very high (up to £2,000) and this insurance means you will not have to pay the excess in the event you make a claim.
Personal Effects Coverage (PEC)
PEC covers damage to personal items in the rental vehicle, although personal possessions cover outside of the home can sometimes be an add-on to your home insurance policy, but check that your policy includes cover overseas. Also, personal effects can be covered by a travel insurance policy so to avoid wasting money by doubling up on insurance you should check any home or travel insurance policies.
Personal Accident Insurance (PAI)
This covers hospital fees for injured car passengers - popular in the US/Canada.
Supplemental Liability Insurance (SLI)
SLI increases the maximum payout for third party liability which is usually capped to a maximum limit on standard policies - commonly offered in the US/Canada.
Super Collision Damage Waiver (SCDW)
SCDW can provide cover for damage to parts of the car not covered by standard cover and can also include 'zero excess'. With SCDW you will have 'belt and braces' protective cover for any damage caused to the hire car and, depending on the policy, possibly won't even have to pay the excess in the event of a claim being made.
Uninsured Motorist Protection (UMP)
UMP covers against costs for damage and/or injury if the other driver involved in an accident isn't insured - again, this is common in the US/Canada.
How much is excess with rental cars?
The excess you are required to pay on rental is usually much higher than you'd expect to pay on your own, personal car insurance policy and can be as much as £2,000 according to Money Expert! To avoid paying this eye-watering excess, you can take out additional car hire excess insurance.
How can you find the best deal on a car rental insurance policy?
Shop around and compare quotes online
Search for discount codes and vouchers online before committing to a purchase
Avoid renting a car at the eleventh hour (i.e. at the airport) as the rental company will take advantage of your lack of options and not having any competition
Prepaid rental can be much cheaper but bear in mind you cannot make changes later so it could cost you dearly if your plans change
What do I need to rent a car?
A valid Driving Licence
Photo ID (Passport or Photocard Driving Licence)
To be aged 21 or 25 years or more and if hiring abroad, certain rental companies may require that you have at least three years' driving experience
A debit or credit card
Funds for a deposit
Your wits about you and a magnifying glass for the [rental agreement] smallprint!
Related guides
---