Motor Legal Cover Explained
---
---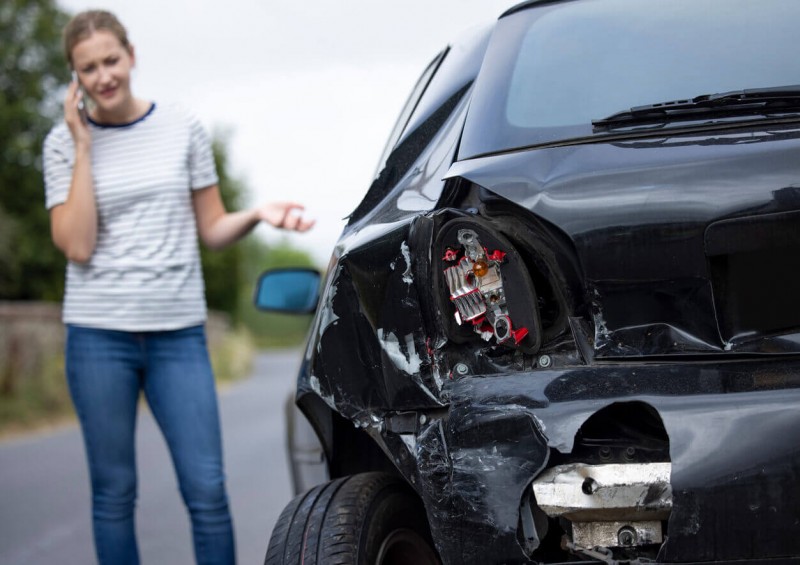 When you compare quotes for car insurance, once you select a policy you will be offered an optional car insurance add on called legal expenses cover, also known as motor legal protection.
In our guide below, we tell you everything need to know about car insurance with legal expenses cover.
What is motor legal cover?
If you're involved in a road traffic accident that wasn't your fault, you may want to claim costs from a third-party driver for out-of-pocket expenses not covered by your existing insurance policy.
Conversely, if the other party involved in a car accident disputes liability, they could take you to Court.
Motor legal protection can help you recover uninsured losses for a no-fault accident through the Courts or, albeit rarely, cover the cost of defending legal action being taken against you, respectively.
Solicitors obviously don't come cheap and their fees are not usually covered by most standard insurance policies, although some comprehensive car insurance policies can include legal expense cover as standard.
Out-of-pocket expenses (AKA uninsured losses) that are typically not covered by a standard car insurance policy can include:
Car insurance excess
When you're involved in an accident and want to make a claim on your insurance, you are usually required to pay an 'excess' contribution to your insurer.
This is usually between £100 and £300, depending on what excess amount you agreed to when you took out your policy. Legal expenses can sometimes help you recover your excess payment from the other party who caused the accident.
Medical costs
If you or any passengers in your vehicle suffered injuries as a direct result of a car accident, you may need specialist treatment at a hospital or physiotherapy. Legal cover can help you make a claim for the cost of medical treatments.
Loss of earnings
If you're injured in a car accident and this results in you having to take time off work, motor legal cover can help you claim for loss of earnings.
Travel costs
If you're involved in Court proceedings and have to travel to and from Court and/or a Solicitor's office, you can usually claim for associated travel costs with this type of cover.
Is it important to have legal cover added on to your standard car insurance policy?
Whilst it isn't essential to have legal cover, if you can afford to pay a bit extra, it could prove worthwhile as you never know what may happen in the future.
Basically, if you want 'belt and braces' cover for all expenses in the event you're involved in a no-fault accident then adding legal cover to your standard car insurance policy is pretty important. Court proceedings of this nature can run into thousands (if not tens of thousands) of pounds.
How much does legal expenses protection cover you for?
Legal expenses protection can typically cover up to £100,000 in costs, although this can vary between insurance providers.
When will you not be covered for legal expenses?
Despite paying for legal expenses protection, there are occasions where you could be unsuccessful in making a claim from your insurer.
Exclusions where an insurer can refuse to honour a claim can include:
If an accident was your fault
Your chances of success in a legal action are low
The legal costs could exceed any compensatory payout
You might want to read: How long do I have to report a car accident to my insurer?
Do you already have legal expenses cover?
Before you decide to add legal cover to your car insurance policy, you should check that you don't already have this type of cover elsewhere.
For example, as well as breakdown cover and travel insurance, some packaged bank accounts can include legal expenses insurance, but check that this also includes cover for car accident related legal expenses.
Also, if you're a trade union member, there's a chance you could have legal insurance cover through your membership but again, check that this cover specifically includes car accident related legal expenses.
How much does motor legal protection cost?
Motor legal protection can cost anything from £20 to £50 per year, but some insurers will include this type of cover in their comprehensive policies, as standard.
How to get legal expenses cover?
Legal expenses cover is usually offered as an add on to home or motor insurance policies, although you can take out standalone legal expenses insurance.
So when you're arranging your home or car insurance online, over the telephone or via an insurance broker, you will be offered the option to include this type of cover for an additional yearly fee.
Do I really need to have legal cover added on to my car insurance policy?
Legal cover is not mandatory and is entirely optional, so whether you need legal cover on your car insurance is entirely up to you.
Of course, if you travel hundreds of miles a week, the likelihood of you being involved in an accident increases and should you want to be potentially covered for every eventuality and expense, then this type of cover is a good idea. That said, you should bear in mind that if an accident is your fault or your chances of success are slim, you may not be successful in making a claim.
The pros and cons of legal expenses cover
To help you decide if this cover is for you, here's a quick summary of legal expenses' pros and cons:
| | |
| --- | --- |
| Pros | Cons |
| Can help cover any out-of-pocket expenses not covered by your standard insurance policy and potentially save you £1,000s. | An extra cost that can make your car insurance premiums go up. |
| If a third party makes a claim against you, legal expenses cover can potentially help cover the legal costs of a defence action. | Not guaranteed to pay out, especially if an accident was your fault or your chances of success are small. |
| Can payout for loss of earnings, meaning you may still be able to pay essential bills like your mortgage or rent. | If the legal expenses could end up costing more than the compensation, an insurer may decline your claim. |
| Can cover the cost of medical expenses, meaning you could go private and avoid lengthy NHS wait times for treatment. | Medical expenses may not be necessary as of course, you can get free treatment on the NHS. |
| Can cover travel costs, especially important if a Court isn't on your doorstep! | Travel costs could be nominal if the Court is close to your home or place of work. |
| Can recover your excess and if you had a high excess, this is very worthwhile. | If your excess is low, recouping this cost is not a massive gain. |
Legal expenses cover alternatives
Instead of paying out extra for legal expenses cover, alternative methods of cover you can consider are:
No win, no fee solicitors: you can take out what is known as "after the event insurance" with certain specialist solicitors who offer conditional fee agreements.
Legal Aid: If you have no assets and a low income, you could be entitled to Legal Aid although this will not cover costs relating to a personal injury claim.
Packaged bank account: check with your bank whether they offer a packaged bank account that includes legal expenses cover specifically for motor accident legal costs.
Trade union cover: If you're a member of a trade union, check if your membership includes this cover - again, specifically for motor claim legal expenses.
Savings: You could pay for expert legal advice from a Solicitor to find out your chances of success in making a claim and if they're high, privately instruct and pay for legal representation from your savings. Bear in mind that court proceedings can be exceptionally costly (i.e. run into tens of thousands of pounds) before proceeding with a privately funded action.
Related guides
---