Why is Comprehensive Car Insurance Cheaper?
---
---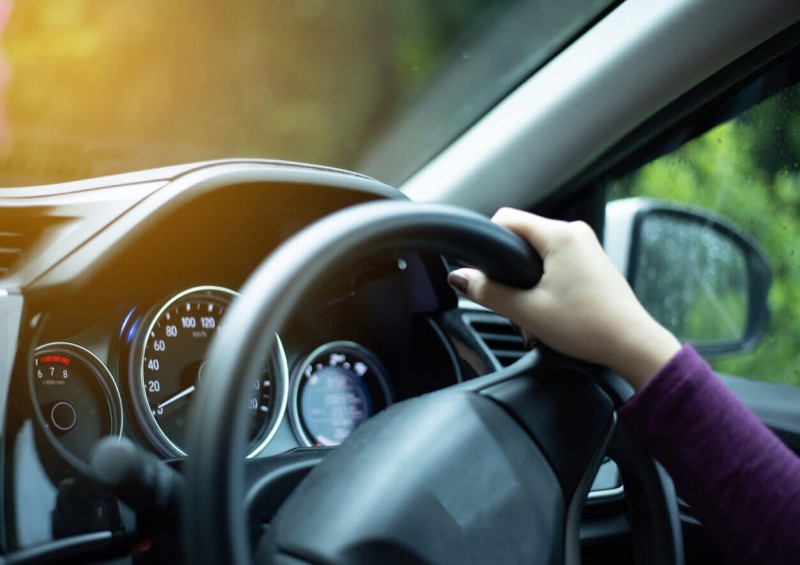 It's a question many motorists are asking and wondering, as historically, comprehensive car insurance has always been more expensive.
If you are fortunate enough to already know that comprehensive insurance is cheaper than third party or third party, fire and theft, do you actually know why?
So let's start with the basics and fully answer this question to make sense of it all.
Save money on comprehensive car insurance now:
Types of car insurance policies
As most drivers are aware, there are 3 different types of car insurance:
Comprehensive

Third-party

Third-party, fire and theft
Read more: Comprehensive Insurance vs Third-Party
What is comprehensive insurance?
The dictionary definition for the word 'comprehensive' means: "including or dealing with all or nearly all elements or aspects of something."
Comprehensive insurance (also known as 'fully comprehensive' or 'fully comp') is the most complete, extensive, top-tiered level of insurance cover and protection you can possibly get for your vehicle.
Comprehensive car insurance covers you against:
Accidental damage

Fire

Theft

Damage caused to a third party

Personal injury (usually an additional/optional choice)
When choosing a comprehensive insurance policy, there are many additional 'add-ons' to protect you even further, although some of the following can be included in some standard comprehensive policies:
Courtesy car or hire car cover

Personal Injury Insurance

Legal cover

Key care

Excess

protection

No Claims Discount

(NCD) protection
N.B. Fully comprehensive insurance doesn't mean you are covered to drive another car.
Learn more: Car Insurance Extras Worth Having
What is third party insurance?
'Third-party' means someone other than you; another person [party]. Third-party insurance is the most basic, bare minimum level of insurance you are legally allowed to have.
This type of insurance only protects you from costs you may have to pay should you cause damage to another person (including your passengers), their property or their car. It does not cover you or protect you if you cause damage to yourself or your own car or property.
The only person(s) to benefit from this insurance are 'third parties', i.e. not you.
What is third party, fire and theft insurance?
Third party, fire and theft car insurance is exactly the same as third party insurance, except it additionally includes cover for your car if it's damaged by fire or if it's stolen.
Just like 'third party insurance', this type of insurance doesn't cover the cost of damages to your car other than fire or theft.
N.B. It does not cover natural disasters.
Is third party insurance cheaper than fully comprehensive cover?
Surprisingly, no, but it used to be the cheapest type of policy for drivers which is why it has been a popular option for many motorists looking to cut costs in the past.
In previous decades, if you had a car that was an 'old banger' or you just couldn't afford to pay expensive insurance premiums, you'd request quotes for third party insurance or third party, fire and theft insurance.
However, despite third party insurance providing less cover than comprehensive car insurance, third party insurance usually costs more than comprehensive cover for a number of reasons.
Why is Third Party Insurance More Expensive in 2020?
According to the Guardian, insurance companies said that third-party insurance is more expensive because motorists who choose this type of insurance are more likely to make an accident claim on their policy and/or claim higher amounts of payouts.
Insurance companies have assessed what claims have been made under which types of policies and have therefore adjusted the pricing accordingly.
Insurance companies will sometimes only offer this type of insurance to younger drivers or drivers with convictions.
Many motorists are blindsided by the belief that less protection means lower insurance premiums but this is no longer the case.
So Why is Comprehensive Insurance Cheaper?
To sum up, fully Comp insurance is cheaper than third party because insurance companies realise, from analysing historical data, that most drivers who opt for comprehensive insurance are far less likely to make a claim.
This is because many more third-party policyholders make claims on their policies than those who have fully comprehensive car cover.
See how much you could save on your next fully comprehensive car insurance policy now, and compare both fully comp and third-party prices to see the difference in cover and cost:
Remember - It's highly important that you get an insurance policy based on your own personal situation and the level of cover you need. Don't purchase insurance purely because you've found the cheapest quote - it must fit your driving needs first!
Related guides:
---