Personal possessions and car insurance
---
---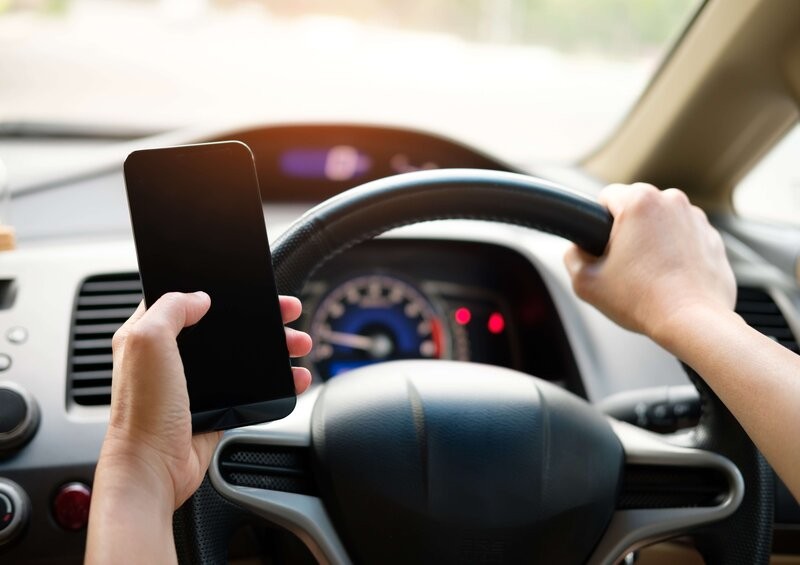 When it comes to insuring your car, it's important to take out the right level of cover for you and your vehicle.
With so many options and providers when it comes to taking out a car insurance policy, it can be a little overwhelming to know exactly what type of policy you need. Generally speaking, as long as you have at least a basic level of cover, such as third-party or third-party fire and theft, you should be covered in many circumstances.
However, if you want to go one step further and ensure that you have the highest level of cover possible, you might want to look into a comprehensive car insurance policy. Each policy will differ slightly in what it covers, but you can expect to receive a comprehensive level of car insurance with this type of policy.
In many cases, a comprehensive car insurance policy will also cover many of your personal belongings that you leave in your car, although this won't always be the case. In our guide below, we discuss everything you need to know about personal possessions and car insurance.
Are my personal possessions covered by my car insurance?
With most types of comprehensive car insurance policies, your personal possessions will be covered to a certain extent, although this isn't always the case, so it's important to check your policy documents so you know exactly what you are and aren't covered for.
How much personal possessions cover is included in car insurance?
The amount that your personal possessions are covered for depends on your car insurance policy as each policy and provider are different.
Some policies will only cover up to £400, whereas some may cover up to £1,000 worth of claims for personal possessions if something happens to your vehicle. It's important to check with your provider so that you're aware.
Most car insurance providers will offer cover based on a certain amount, such as items worth up to £1,000 or they may cover up to a certain percentage of the value of the vehicle (10%, for example). This means if your car is worth £4,000 but you had £1,000 worth of personal possessions stolen from your car, you would only be able to claim up to £400.
Do I need to get separate gadget cover for my car?
It's not usually essential to take out separate gadget cover for your car and personal possessions as most gadgets, such as stereos and sat-navs are included within a comprehensive car insurance policy.
However, if you've fitted a new car stereo yourself or you want to ensure that your phone and other electronic devices in your vehicle are covered in the event that you need to make a claim, you may want to take out additional cover to ensure they're protected.
It's also important to know that gadgets and electronics such as sat-navs and stereos are usually only covered if they are factory-fitted, so if you've made any modifications to them or upgraded them in any way, this could invalidate any claims you make in your policy if you don't inform your insurance provider.
What is excluded from personal possession cover?
Unfortunately, regardless of whether your comprehensive car insurance policy covers personal possessions or not, there are still some things that will be excluded under your policy.
These things usually include items such as credit cards and money, as well as business-related items such as documents or folders.
It's also important to note that most policies won't cover you for items that were left out in plain sight. While it doesn't give a thief the right to steal your belongings just because they were left in plain sight for them to see in your car, it does mean that most insurers won't cover you in this instant.
Your claim will also likely be rejected if there are no signs of forced entry or a break-in into your car. The insurer will likely assume that you left the vehicle unlocked or the keys nearby which will have made it easy for a thief to "break in" and steal your belongings.
You will also likely need to provide proof of purchase for items that you're claiming for, such as receipts and photographs of your sat-nav system.
What are the most common items stolen from cars?
According to statistics from recent research, a staggering 47% of car break-ins happen as a result of car doors not being locked properly. Of course, this doesn't mean to say that the car owner deserves to have their belongings stolen, but it does reiterate the importance of ensuring that your car is properly locked and secure.
Further data also suggests that most break-ins happen during the night (between 12am and 6am), so it's especially important for your car to be stored safely and locked securely at this time.
Even if a car itself isn't stolen, some criminals will break into a vehicle to steal personal items and valuables that have been left there.
Here are some of the items that are commonly stolen from cars include:
Valuables such as jewellery and watches

Wallets, purses and handbags

Loose credit cards and change

Car radios

House keys

CDs and tapes
Top tips for keeping your possessions safe while in your vehicle
While it might seem obvious to simply say "keep your belongings safe", it's not always as straightforward as that, so here are a few tips to bear in mind when keeping your possessions safe.
Keep all valuable items such as phones, credit cards, money and sat-navs out of sight when you're not using your car - store things in a locked glove compartment or in the boot.
Always empty all your belongings from your car if you're going away or leaving your car unattended for an extended period of time.
Ensure that you have a valid, comprehensive car insurance policy or consider taking out additional gadget cover if you want to ensure that everything is fully covered.
Compare car insurance quotes now
Tap the button below to get a quote now to see how much you could save on car insurance.
---