How to Switch Car Insurance
Changing providers and saving money.
---
---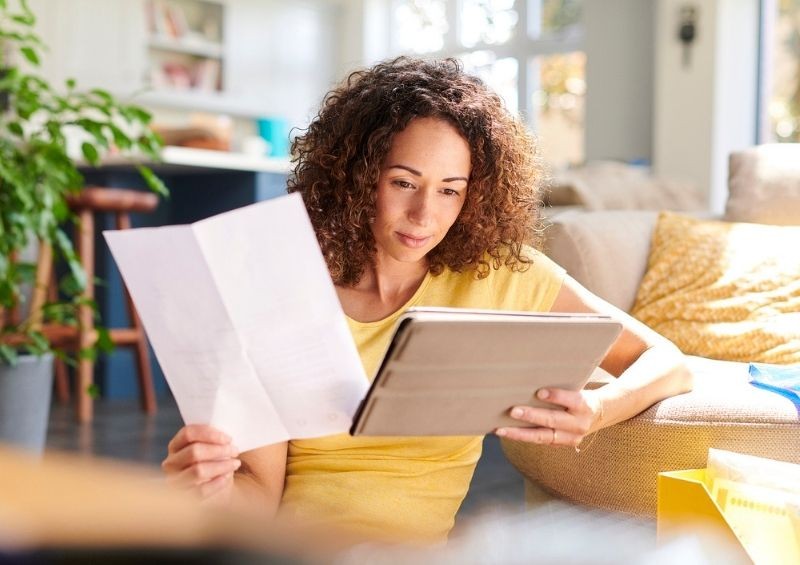 Whether or not you need to renew or switch car insurance depends entirely on your personal situation.
Some people will switch car insurance companies to get a better 'new customer' deal, while others may want to renew their policy if they are being treated well by their current provider.
Either way, it is always worth considering your options and shopping around when your renewal date comes around.
Here, we explain how you can switch car insurance companies, the benefits of doing so, and what to look for in a provider.
How do you switch car insurance?
In short, all you have to do is cancel your existing car insurance policy and take out another with a new provider – there's no need to complicate the process, but it must be done correctly.
Before doing so, you need to know:
Whether you will save money by switching (rather than auto-renewing)
When you want to switch (mid-policy or at the end of an agreement)
That you have a replacement policy lined up before cancelling your existing cover
How to go about cancelling your car insurance
Once you have considered the above, making the switch to a new motor insurance provider (and hopefully cheaper premiums) is a walk in the park.
Get started today by comparing car insurance quotes for free:
A step-by-step guide to switching insurance companies
Step 1: Take notice of your insurance policy and its renewal date, and don't ignore it. Are your premiums too expensive? Is your cover providing you with enough protection? Do you have any issues with your policy's terms? Knowing this information will help you decide whether you need to look at other options.
Step 2: Use comparison sites and other car insurance companies to compare a variety of quotes.
Step 3: Look for a policy and provider that suits you and compare the quotes you get against your current insurance. Are you being offered cheaper premiums? If so, switching might be right for you. If you find that you are consistently being offered more expensive premiums than you currently pay, renewing may be your best option.
Step 4: Determine when you should make the switch – the timing is important, as you can minimise the fees you are subject to and make the most of any discounts from your new provider.
Read more: When is the Best Time to Buy Car Insurance?
Step 5: Check the cancellation fees with your existing provider if you are switching mid-policy, as this might impact whether or not it is cost-effective to cancel your cover and buy a new policy.
Step 6: If you find a policy that suits you and you decide to make the switch, cancel your car insurance by contacting your provider (this usually needs to be done in writing) and then sign on the dotted line to activate your new policy.
Why should you switch car insurance providers?
Motorists usually change car insurance companies due to issues relating to the price they are paying, the product or service they are receiving, or simply a change to their personal circumstances.
The most common reasons for switching providers are:
Finding a better deal and cheaper premiums elsewhere
Not being provided with sufficient cover
Changes to the policyholder's circumstances (moving homes, a change to their income, needing a different class of insurance, and so on)
Being unhappy with the customer service provided
Deciding whether you need to switch
Before deciding to switch providers, it's important to make sure that it's the right option for you, as it's not always guaranteed that you will save money.
One of your main considerations should be the reliability of your current insurer and whether they are treating you well as a policyholder.
So, what should you look for in an insurer? The best car insurance companies will:
Make the process of making a claim straightforward and pay out without significant delays.
Offer efficient, UK-based customer support 24/7.
Treat you fairly if you make a non-fault claim.
Not look for loopholes or make things difficult through unclear terms and conditions.
Not increase your premiums purely for being a loyal customer – unfortunately, this is all too common.
Another aspect of switching worth keeping in mind is whether or not you will lose your no-claims bonus (NCB), as explained later in this article.
When to switch providers
Changing car insurance companies isn't a decision you should make without exploring your options first, as mentioned. However, once you have decided to switch, it's important to decide when it would be best to do so.
You usually have two options:
Switching car insurance at the end of an agreement
Switching car insurance mid-policy
Timing is important when switching providers, and it is generally accepted that the best time to do so is when your current car insurance is approaching its renewal date.
Switching at the end of an agreement gives you the best chance of avoiding any cancellation fees or administration charges, and, because you have already paid for your annual policy, you should get the most out of it.
Your new policy must start as soon as possible once the previous one has ended, or you risk driving uninsured.
Cancelling mid-policy can sometimes be worth doing, depending on your circumstances, but it does often come with cancellation fees and administration costs, which might reduce the money-saving benefits of switching.
Read more: When is the Best Time to Buy Car Insurance?
Can I keep my no-claims bonus if I switch insurance providers?
Your no-claims bonus (or no-claims discount) should be one of the factors that you keep in mind when deciding whether switching providers would save you money.
As your no-claims bonus can save you hundreds of pounds on your premiums, losing it could make the process of switching insurers financially inefficient.
According to Compare the Market, you can "usually take your no-claims bonus with you if you move [providers]", but you will need proof of your existing discount to do so.
Confused.com, however, warned policyholders that "if you switch before the year is up, you won't get the NCB for that year", which is something to keep in mind if you plan on switching providers mid-policy.
How much money do you save by switching providers?
You could save hundreds of pounds on your car insurance premiums by switching to a better provider and a more affordable deal.
A common reason why people pay over-the-odds for cover is something known as 'loyalty tax', where insurers seemingly increase the cost of customers' premiums for no reason other than the fact that they have not switched to a different company.
New customers are generally offered the best deals on the market, which means that switching providers annually or once every few years could save you a considerable amount of money, as you can make sure that you're getting the best deal for you and avoiding the dreaded loyalty tax.
Exactly how much you could save – or whether you will get cheaper premiums at all – depends on your personal circumstances, so the only way to find out is to shop around and compare quotes.
Read more: How to Get Cheaper Car Insurance
How to cancel your car insurance
It's important that you do not cancel your current policy until your new one is ready to set up. Cancelling your existing car insurance before arranging a new one risks you not being able to find a cheaper policy (making the switch pointless), but it could also leave you with gaps in your cover.
If you are caught driving between insurance policies, you will be seen as an uninsured driver and could face significant fines, bans and sometimes even prosecution.
Here is, in short, how you go about cancelling your car insurance (once you're sure that you want to make the switch):
Contact your insurance company and notify them of your decision in writing.
Cover the cost of any fees (cancellation or administration charges).
It's usually worth giving your insurer a call to make sure that you have done everything necessary in order to avoid any confusion or mistakes. If you fail to renew your policy without notifying your insurer, it could be seen as a missed payment and could therefore damage your credit rating.
Read more: Cancelling Your Car Insurance Early
Should you switch or renew your motor insurance?
As is the case before making any major financial decision, you should always weigh up the pros and cons of your options before deciding what route to take.
Whether you should switch or renew your car insurance policy depends on your personal situation, because the outcome of doing so varies between each policyholder. However, knowing how to switch car insurance companies will help you if you ever decide to do so.
Some people may be better off auto-renewing with their current insurer, while others may be unhappy with their cover and would benefit from switching to a different company.
Either way, it is always worth shopping around to check whether you could save money on insurance at least once a year. If you find that you wouldn't save money with another provider, then you should stay put, but if you are offered better deals elsewhere, you should jump ship and switch to a new insurer.
Get started today by comparing cheap car insurance quotes:
For more information on car insurance and other related guides, check out our related guides:
---