Van Insurance Groups Explained
---
---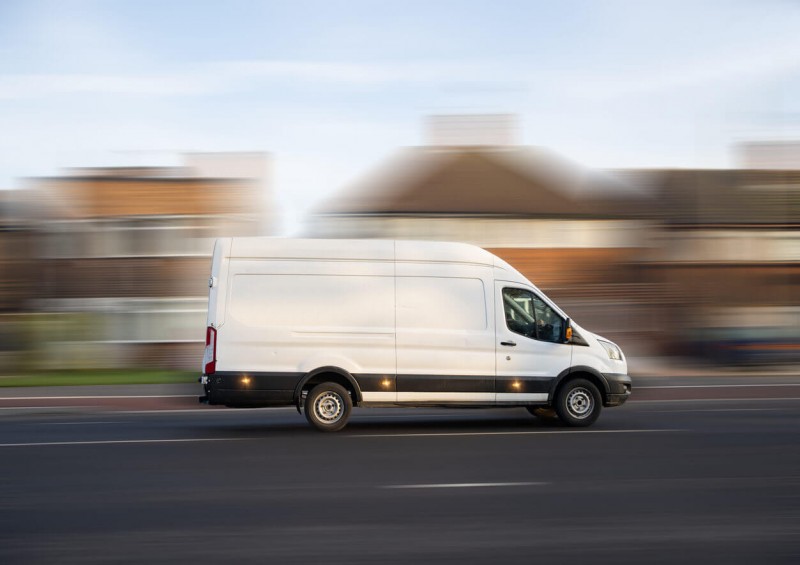 If you're considering purchasing a van for the first time, or you just want to upgrade your current van and get a new one, it's worth knowing the difference between van insurance groups.
While you may be familiar with types of insurance such as regular car insurance, for example, van insurance works somewhat differently, so it's a good idea to get your head around how van insurance works before purchasing a van.
In our guide below to van insurance groups explained, we'll take you through everything you need to know about van insurance groups, including what they mean, how they're ranked and how many different van insurance groups there are.
What do van insurance groups mean?
Van insurance groups are used to determine how much you'll pay for your van insurance. Vans come in all kinds of shapes and sizes, with both small vans, large vans and everything in between. Therefore, putting your van into an insurance group helps to determine how much you'll pay for your van insurance premium, whether you choose to pay annually or monthly.
It's also worth noting that no two drivers are the same, so while the van insurance groups are important to work out how much you'll pay for your insurance, it's also down to you as a driver as well.
How many van insurance groups are there?
Before 2016, there were only 20 van insurance groups, with 1 being the cheapest and 20 being the most expensive.
In 2016 however, the Association of British Insurers introduced a new van insurance grouping system when they moved to a 30-group system, but to avoid confusion of the previous grouping system, the new groups were labelled 21-50. Vans in group 21 were the same as vans in group 1 before the change, so the lower the insurance group number, the cheaper it is to insure the van.
If you're looking into buying a van that straddles the change of the grouping system in 2016, it's important to double-check exactly which group your van will be in to avoid confusion.
You might like: Car insurance groups explained
How are van insurance groups determined?
The Association of British Insurers (ABI) uses Thatcham van insurance groups to determine the van groupings based upon their research.
To establish the different van insurance groups, they take into account several different factors such as the size of the van and how secure it is.
Take a look at some of the other factors that help establish van insurance groups:
Parts - How expensive the parts of the van are to replace and how much they originally cost is a common factor used to determine which insurance group a van should be in.
Engine size - If the van has a large engine, then it is deemed to be more powerful which is considered to increase the risk of an accident. This means a van with a larger engine will likely be in a higher insurance group.
Weight - Similarly to the size of the van's engine, how heavy it is and how difficult it is to drive is another factor that determines which insurance group the van will be in. Usually, the heavier the vehicle, the higher the insurance group it will be in.
Cost of repairs – How much the van is likely to cost to repair, plus the cost of the parts of the van also determines which insurance group a van will fall into. Naturally, the cheaper the repair costs to the van, the lower the insurance group it will be in.
Security - Similarly to determining the cost of other types of insurance such as home and car insurance, how secure the van is will be another determining factor in deciding which insurance group it'll be in. If the van has been fitted with security features and is determined to be secure overall, then it will likely fall into a lower insurance group.
Performance – While typically you would want a vehicle to perform better and go faster in normal circumstances, when it comes to van insurance groups, the faster the vehicle, the more likely you are to make a claim, which means insurers will place your vehicle in a higher van insurance group.
Other factors that determine the cost of your insurance
Of course, while the van insurance groups are probably the most common and accurate way to determine how much you'll pay for your van insurance, there are also several other factors that insurance providers will take into account.
The age of the driver.
The driving history of the driver, such as whether they've made any previous claims on car insurance or if they have any previous driving convictions.
The main use and purpose of the van - is it for recreational or business purposes (commuting, etc)?
Where the van will be parked - this ties into the security of the vehicle, but it's something to think about when parking your van.
Whether you've made any modifications to the vehicle - some changes and modifications can make your van insurance more expensive.
Van insurance groups list
We've put together a list of some of the most popular types of vans and their different makes and models. Each van has a different van insurance group rating based on the above factors such as its weight, the size of its engine and how expensive it is to repair.
Citroen vans, for example, such as a Nemo are grouped between 1-4 which means that it's a pretty cheap van to insurance. Whereas an LDV Convoy van has a grouping of 16-18 under the old van grouping when they were ranked from 1-20 before 2016.
Citroen vans
Berlingo
Dispatch
Nemo
Relay
Fiat vans
Doblo
Ducato
Florini
Scudo
Ford vans
Connect
Fiesta
Ranger
Transit
Iveco vans
LDV vans
Mercedes Benz vans
Nissan vans
Interstar
Kubistar
NV200
NV400
Primastar
Vannette
Peugeot vans
Bipper
Boxer
Expert
Partner
206
207
Renault vans
Vauxhall vans
Astra
Combo
Corsa
Movano
Vivaro
Volkswagen vans
Amarok
Caddy
Crafter
Transporter
Related guides
---