How to Get Cheap Van Insurance
Save money on personal or commercial cover.
---
---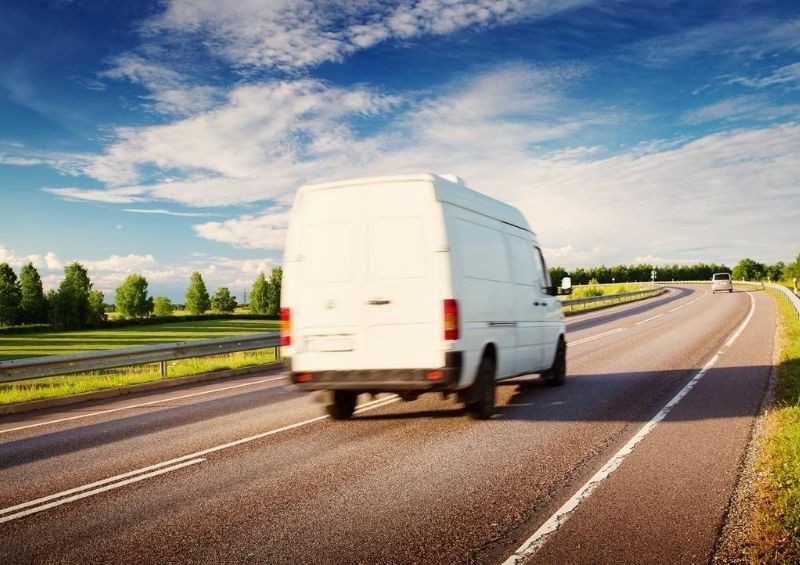 Owning a van comes with many benefits – they're versatile, work well as towing vehicles, and have plenty of space inside for family adventures.
Whether you use your van for personal or commercial reasons, one thing is for certain – you need a van insurance policy in place to protect you against a wide range of potential costs, from fire damage and theft to major repairs as a result of an accident.
Van insurance doesn't always come cheap, but with our help, you will be able to reduce the cost of your premiums and get more affordable quotes immediately.
10 tips to get cheaper van insurance
There are many ways to get cheap van insurance in the UK, from getting quotes from comparison sites and specialist providers to installing additional security features to reduce the risk of theft.
1. Compare quotes from a range of providers
Comparing quotes from both specialist van insurance companies and comparison sites is a must-do if you want to get cheaper cover, as the price you're offered is likely to vary considerably between providers.
Comparison sites like GoCompare are useful in that they do a lot of the hard work for you, but it's also worth checking the providers that aren't on comparison sites.
>>Compare Quotes Today with GoCompare<<
You should also compare the cost of each type of insurance – third party, third party, fire and theft, and fully comprehensive cover – to determine which level of cover would be the most affordable for you. Remember, however, that fully comprehensive insurance provides the most extensive level of cover and will protect you against most eventualities.
Read more: Types of Motor Insurance in the UK
2. Consider getting a smaller van
Smaller vans generally cost less to insure due to their engines being less powerful, meaning that insurers usually class them as a lower-risk vehicle.
However, you shouldn't get a small van simply because it might get you cheaper insurance; you should only buy a van that suits your needs – for example, you may need a large transit van for home removals, but if you only need a vehicle to carry small tools, a smaller van will do the job (and might result in lower premiums).
Read more: 5 Reasons to get a New Van
3. Avoid monthly insurance policies
Paying annually for your van insurance is almost always the best option, because, despite being more convenient than paying a large lump-sum, paying monthly comes with added interest charges and usually works out as the more expensive option.
4. Be honest about your occupation and the van's usage
When you apply for van insurance, you will be asked what you plan on using the van for – i.e. its class of use – and what your job is.
If you use the van to commute, your policy will need to cover Social, Domestic, Pleasure and Commuting (SDPC), but if not, you may be better off choosing Social, Domestic and Pleasure (SDP) cover. If you use the van for business use, you will probably need an SDPC + business use, which many specialist insurance providers offer.
You can get cheap van insurance for both private and commercial use, but it's worth noting that you may need to look into hire and reward insurance or food delivery insurance if you are carrying other people's goods in exchange for payment (as couriers, taxi drivers and delivery drivers do, for example).
When it comes to your occupation, you might find that tweaking your job title could save you some money on your van insurance. For example, a 'builder' and 'labourer' may be offered different quotes, so if you could be described as either - opt for the one that gives you the cheapest premiums.
Always be honest and up-front when taking out vehicle insurance, as lying on your application could end up invalidating your policy and your premiums would then go to waste.
You might like: Temporary Van Insurance Advice
5. Improve your van's security
There are many ways to make your van more secure with technology – including alarms, immobilisers, security cameras and trackers, as mentioned in our guide to the best security devices for insurance discounts.
Most insurance providers will offer you cover at a discounted price if you have any of these security devices installed, so be sure to mention it in your application.
You can also reduce the risk of theft by ensuring that you don't keep expensive tools inside your van overnight, if possible.
6. Park your van somewhere safe
Many people don't realise that where you park your vehicle will have an impact on the cost of your insurance, but it definitely does. To get cheaper van insurance, consider parking your vehicle in a secure, private garage or on a private driveway if possible.
The best place to park your van varies depending on where you live, so it's important that you experiment by getting quotes using different information. If it turns out that you are offered cheaper premiums if you park on a private driveway, then you should do that, if it is possible.
You should always be honest, however, as lying on your policy is likely to invalidate it and leave you unprotected.
7. Only add optional extras you really need
Many optional extras may be automatically included within some policies, and it's possible that you might not need most of them, so you should always exclude any add-ons that aren't relevant to you as they may be increasing the cost of your van insurance.
Some of these add-on policies include:
Breakdown cover
Personal accident cover
Courtesy van insurance
Contents insurance or personal possessions cover
Key cover
Windscreen cover
No-claims bonus protection
Read more: The Optional Insurance Extras Worth Having
8. Lower your annual mileage
Your annual mileage has a significant impact on the cost of your van insurance in the UK, and seeing as van drivers are often required to travel great distances, this may be bad news for some.
As a rule of thumb, the more miles you drive over the course of a year, the higher your insurance premiums will be; this is because you are statistically more likely to be involved in an accident.
If you can reduce the number of miles you do, you will be rewarded with cheaper premiums – but again, never underestimate your mileage as this could invalidate your policy.
Read more: How Much Does Annual Mileage Affect Car Insurance?
9. Get black box van insurance
Black box insurance – also known as telematics insurance – is a highly useful (and easy) way of getting cheaper cover. It uses a device to measure your driving tendencies, such as your speed, acceleration, braking and cornering, and reports that data back to the insurer as proof of your responsible driving.
As long as you drive safely, your black box insurance could save you hundreds of pounds on your premiums.
Read more: Black Box Van Insurance
10. Avoid van modifications
Modifications (regardless of how insignificant they seem) can have a detrimental impact on the cost of your van insurance.
For example, fancy paint-work will make your van more attractive to thieves, increasing the risk of theft and therefore leading to more expensive premiums. Similarly, modifying the engine or getting more expensive parts to improve performance will make the van more expensive to repair, which will also result in higher premiums.
Read more: How Do Modifications Affect Insurance Premiums?
Cheap van insurance for young drivers, under 25s, over 25s and over 50s
Your age is a factor that is considered when calculating the cost of your insurance, but it is unfortunately one that you have no control over.
Van insurance – similarly to standard car insurance – is rarely cheap for young drivers, but using our 10 tips, you should be able to save money on your premiums. Once you reach your mid-20s, you should begin to see a decline in the cost of your van insurance, as long as you have kept a clean record and have built up a no-claims bonus.
Those over 50 are usually offered relatively cheap van insurance due to their superior experience on the road, but only if they have avoided making too many claims and have built up a good enough no-claims discount.
Read more: Cheap Van Insurance for Over 25s
Where to buy cheap van insurance
If you want to find cheap van insurance, it's imperative that you shop around, compare quotes and do your research. Get your first quote today by tapping the button below:
For more information, be sure to check out our related guides:
---