Car Insurance Groups Explained
---
---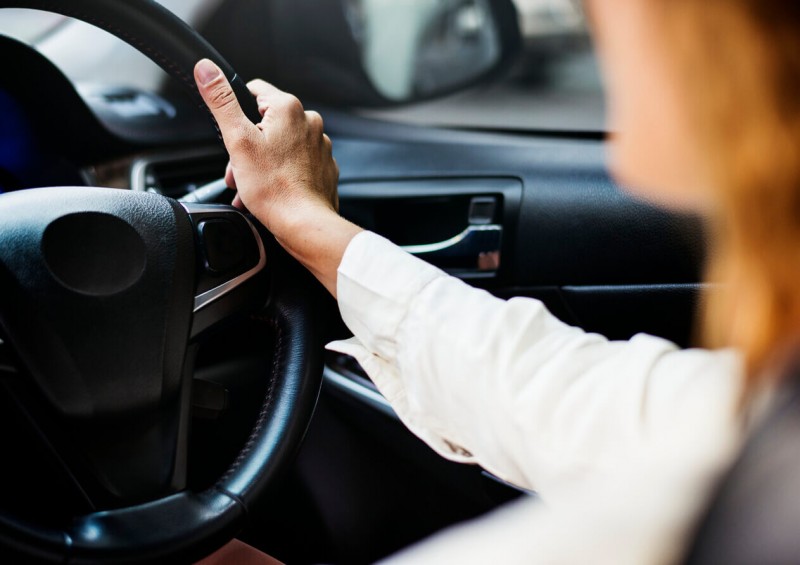 How many car insurance groups are there? There are many more than you may think. Every car on the road belongs to one of fifty insurance groups. The system starts with group one, which is the cheapest car insurance group and the maximum is group 50, which features the rarest, high-performance and most expensive cars.
Get a quote now to see how much you could save on cover:
Skip to a section:
What are car insurance groups?
What could affect the cost of cover?
How do insurers work out the cost of cover?
Car insurance group list and examples
What do car insurance groups mean?
Whatever insurance group your car is in, it will determine the cost of the insurance premiums that you'll have to pay. The higher the spec, the more likely it is to be placed in a higher rated group, leading to a larger annual cost to insure your car. Even a basic understanding of car insurance groups could help you save money at car insurance renewal time.
Most car insurance providers opt in to a 'group rating system' which calculates premiums for different makes and models. As a rule of thumb, the cheaper the car at the point of purchase, the more likely it is to be in one of the lower insurance groups - also making it cheap to insure.
What else could affect the cost of my insurance premiums?
The cost and spec of your car at the time you bought it is only one of the factors that will determine the cost of your insurance. Car insurance companies will also take into account the age of the driver named on the policy (younger and newer drivers can expect higher premiums due to the risk factor) and also the length of your no claims discount or bonus (NCD or NCB).
Learn more: How is Car Insurance Calculated in the UK?
What insurance group are electric cars in?
Again, this is down to the overall performance and initial cost of the vehicle (as well as who is driving it). The process is still the same, with the groups ranging from 1 (the cheapest to insure) to 50 (the most expensive). Despite the number of electric and hybrid cars on the road rising considerably in recent years, they are still seen as rare in comparison to standard petrol and diesel-fuelled cars.
This means that electric cars will fall into higher insurance groups due to repairs potentially being more expensive and more difficult to carry out. As electric vehicles become a more common sight on UK roads, the more likely they are to move into a cheaper insurance group.
How do insurers calculate premiums?
The way your car insurance is calculated isn't just based on the group that it falls into. If you have a standard car with a small engine, such as a Fiat 500, you could still be paying a high premium if you are under 25 compared with someone older who is a more experienced driver. The factors that go into calculating your premiums include;
Where you live - If you live in an area where crime is a problem (particularly car crime), this will be reflected in the cost of your premiums. Insurers take into account all forms of theft or vandalism and will hike up the costs for anyone living in a high-risk area.
Experience - If you've just passed your test, or are still an inexperienced driver, you can also expect higher premiums. This also goes for anyone who has been convicted of a driving offence or who has submitted insurance claims in the past.
Your job - If you use your car for work and your job is considered to be a high-risk factor (for example, a fast food delivery driver), you'll more than likely see a hike in the cost of your insurance - no matter which group your car falls into.
Common cars and insurance groups
According to GoCompare, these are some of the most popular cars and models that can be found in the insurance groups listed below. However, just bear in mind that the insurance group for your vehicle may differ significantly depending on your situation and engine size, etc.
Car insurance group

0 to 5
Citroen C1
Ford KA
Fiat Panda Active
Skoda Fabia Classic
Toyota Aygo
Vauxhall Corsa
Car insurance group

6 to 10
Chevrolet Matiz
Citroen C3
Fiat 500
Ford Fiesta
Mazda 2
Car insurance group

11 to15
Audi A2
Ford Focus
Honda Civic
Kia Cee'd
Mitsubishi Colt
Car insurance group

16 to 20
Alfa Romeo Giulietta
Audi A1
Citroen C4
Ford-C Max
BMW 116
Car insurance group

21 to 25
Audi A3
BMW 118
Citroen C5
Ford Mondeo
Honda Accord
Renault Megane
Car insurance group

26 to 30
Audi A5
BMW X1
Ford Escort
Landrover Defender
Mercedes-Benz C Class
Volkswagen Golf
Car insurance group 3

1 to 35
Audi A6
Mazda MX-5
Mercedes-Benz CLK
Scoda Octavia
Vauxhall Vectra
Volvo C70
Car insurance group

36 to 40
Mitsubishi Shogun
Peugeot 308 hatchback
VW Golf hatchback
MG ZT saloon
Volvo S60
Car insurance group

41 to 45
BMW Z4 Roadster
Land Rover Discovery
Porsche Cayman
Subaru Impreza Saloon
Honda Legend Saloon
Car insurance group

46 to 50
Alfa Romeo Giulia
Audi TT Roadster
Ford Mustang
Jeep Grand Cherokee SRT8
Porsche Boxter
Source: Go Compare
Compare car insurance quotes now
While having an idea as to what insurance group your car is in, the cost of your premiums will really depend on your driving experience as well as a number of other factors.
Tap the button below to get a quote now to see how much you could save on car insurance, or read our related guides below for more information on saving money on cover and a list of the cheapest cars to insure.
Related guides
---