Does Being Furloughed Affect My Credit Score?
---
---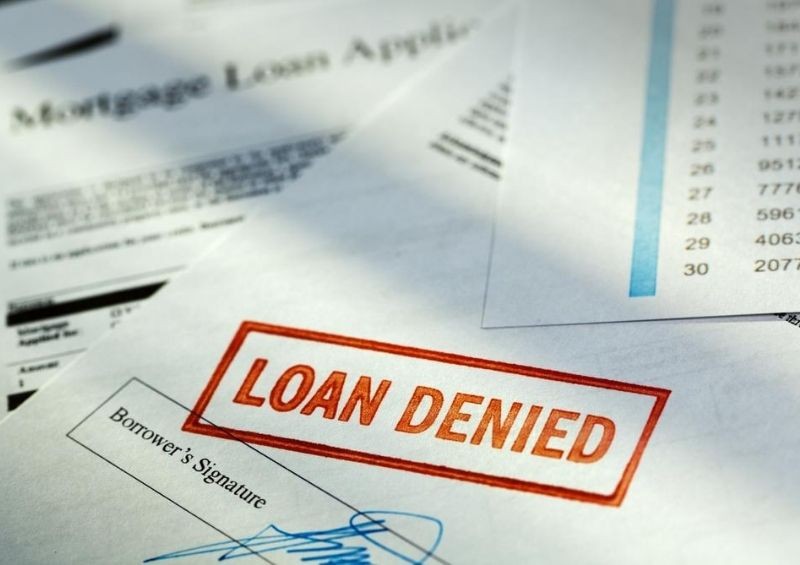 Around 9.5 million workers have been furloughed in the UK amid the Coronavirus (Covid-19) pandemic, a scheme which was introduced in response to the economic damage caused by the virus, and which is expected to cost as much as £80 billion when it comes to an end in October 2020.
Many UK employees have been put on furlough through no fault of their own, but how it might impact your credit score, as well as any future mortgage or loan applications, has not yet been made clear.
Here, we explain how being on furlough can affect your credit score (if at all), how borrowing money has changed, and whether or not you can still get a mortgage as a furloughed worker.
Need to check your credit score? You can do so with Checkmyfile and get a full, detailed report - the first 30 days are free and a monthly charge of £14.99 will apply thereafter - cancel anytime:
How does furlough affect your credit score?
According to reports, being furloughed should not affect your credit score directly, but it could still impact your affordability rating and creditworthiness on a mortgage application due to its impact on your income and the increased risk of losing your job.
Lenders in the UK use a variety of factors to determine your creditworthiness – not just your actual credit score – including your income, which some banks are listing as just £1 for many furloughed workers (see more detail below).
Check your credit score and find out if your credit rating has been affected by being on furlough – or anything else for that matter – using Checkmyfile, a multi-agency credit reporting site. Sign up to a 30-day free trial by tapping the button below - cancel your subscription anytime if you do not wish to pay £14.99 per month for its useful services.
Read more: Why Has My Credit Score Gone Down?
What is creditworthiness?
Creditworthiness essentially refers to how reliable you are as a borrower, or how 'worthy' you are of borrowing credit from a lender.
Lenders determine your creditworthiness and whether you are eligible for credit with them by looking at a range of factors, primarily within your credit report, including your credit score, payment history and your income.
Unfortunately for those looking to buy a home in 2020, it has emerged that some lenders are listing furloughed workers' income as just £1, which isn't necessarily true.
You might like: How to Improve Your Credit Score
Furloughed workers may struggle to get a mortgage
Since the furlough scheme was introduced in March as part of the Job Retention Scheme, many furloughed mortgage applicants have been rejected.
Britain's fifth largest bank, TSB, recently announced that it lists furloughed workers' income as just £1 in its system, leaving many of them with a credit limit of just £4.50.
Other banks, lenders and building societies are refusing to offer mortgages to some furloughed workers completely, with Nationwide and Metro Bank among the banks that are "reserving the right to refuse to take furloughed income into account when calculating mortgages".
Lenders fear that many furloughed workers will not have a job to return to once the scheme ends, given the current uncertain financial climate, which is why they are hesitant to offer them a significant amount of credit. The furlough scheme is due to end in October and many companies are already making redundancies across the UK.
It has also been reported that those who are on furlough in an unstable industry – such as hospitality or travel – may be particularly at-risk of being rejected by lenders. A spokesperson at John Charcol (a mortgage broker in the UK) also told The Times that lenders are less likely to offer credit deals to those working for airline companies or cruise ships, stating that "it comes under the category of 'irresponsible lending' if they lend to someone who might not have a job in a few months' time".
Remember that a rejected credit application could negatively impact your credit score even further, so don't simply apply to as many lenders as possible in the hope of being accepted by one.
(Checkmyfile 30-day Free trial - £14.99 thereafter, cancel anytime)
What lenders are refusing to offer mortgages to furloughed workers?
According to the Daily Mail, Virgin Money, Loughborough Building Society and Bluestone Mortgages are just a few of the lenders that are simply refusing to offer mortgages to those who are on furlough.
The only circumstance under which TSB will lend to a furloughed worker is if they are applying for a joint mortgage and their partner is in full-time work.
Others have restricted mortgage lending for furloughed workers, such as HSBC, who are no longer accepting furloughed employees who do not have a set 'return to work' date and those whose return date is more than three months away.
If you're a furloughed worker looking to take out a mortgage, you will need to do a considerable amount of shopping around and research in order to find the best deal for yourself.
How do payment holidays affect your credit score?
Something similar has also occurred with those who have taken mortgage payment holidays this year, as they were previously promised by the government and credit reference agencies that their credit scores would not be affected, but have subsequently had their applications refused.
The difference here is, however, that furloughed workers did not choose to be off-work, while those who took a payment holiday chose to do so, perhaps making it seem even more unfair.
Read the full story here: Payment Holiday Customers Are Being Refused Credit
Can I apply for a mortgage while on furlough?
Some lenders will still offer mortgages to those on furlough under certain circumstances, but it's important to remember that your affordability (calculated using your income against your monthly expenses) and your income is likely to affect the size of the mortgage that you're eligible for, as well as the interest rates you're charged.
Most of the mortgage lenders that are still offering deals to workers who are on furlough will only take into account your furloughed pay, which is 80% of your usual salary, so your affordability is likely to be lower than it previously would have been.
The variety of lenders you have to choose from will also be reduced, as many lenders are refusing to offer credit to furloughed workers due to your reduced income and the increased threat of a job loss, which could inevitably impact your ability to make regular mortgage repayments.
Personal finance advice at Compare UK Quotes
While they may not be all that lenders look at when calculating your creditworthiness, your credit score and report have a significant bearing on how you are able to borrow money, in terms of both loans and mortgages.
To stay on top of your finances and make sure that you're heading in the right direction, check your credit score and get a detailed report today with Checkmyfile.
If you would like to find out more about the credit-checking website first, read our Checkmyfile Review.
Sign up to Checkmyfile's free 30-day trial and cancel anytime - it will cost £14.99 per month after the free trial, but you are free to cancel at any point to avoid the charge:
For more information, browse our website or read our related guides below:
---