Payment Holiday Customers Are Being Refused Credit
---
---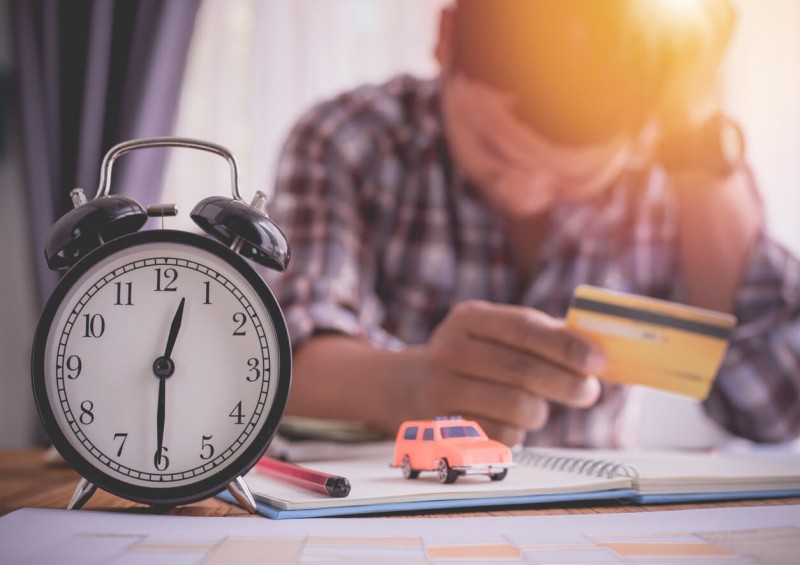 Despite banks and Business Secretary Alok Sharma both stating that payment holidays on mortgages, loans, credit cards and car finance would not affect your credit score, many customers who took one are now being refused credit.
Loan repayment holidays – sometimes referred to as mortgage payment holidays or loan holidays – became popular with UK consumers during the height of the Coronavirus (Covid-19) pandemic, as many struggled to keep up with repayments after losing their job or being affected by the virus.
Lenders have granted a total of 1.05 million credit card repayment holidays and 707,000 personal loan deferrals in the last three months alone, according to UK Finance.
The purpose of a payment holiday is to give borrowers a short break – usually for 3 months – where they are not required to make any repayments on their outstanding loans or debt. During the Covid-19 outbreak, anyone struggling with making repayments was, in fact, encouraged to take a payment holiday and reassured by credit reference agencies, banks and government officials that their credit score would not be affected.
This has seemingly turned out to be untrue, as sources are now reporting that customers who took out payment holidays on loans, mortgages, credit cards, insurance and car finance are being turned away by banks and lenders.
As we reported in our blog on the subject a few months ago, although payment holidays may not have a direct impact on your actual credit score, lenders may still see a payment holiday as a risk, and so this could have a negative impact on your future credit applications.
However, some lenders do look at other factors to determine your creditworthiness, so a payment holiday may not affect your chances of borrowing completely.
Read more: Payment Holidays May Damage Future Credit Applications
The Mail on Sunday and This is Money have reported that credit applicants were usually able to get a provisional loan agreement, but as the lender or bank's credit checkers looked further into their credit history, they were often deemed unreliable borrowers and refused credit as a result.
You might like: How to Prepare for the 2020 Recession
What was said about payment holidays initially?
In March, Alok Sharma, the UK's Business Secretary, said that "the Financial Conduct Authority has talked to banks and lenders about this issue, particularly those who may need to delay payments on credit card bills. And I think the advice that's gone out is any changes need to be properly documented and it shouldn't affect your credit score".
A statement put out by Jonathan Westley, Chief Data Officer at Experian, during the same month stated that "many lenders are offering payment holidays or other arrangements to help people who have been affected by the outbreak" and that Experian, along with other credit reference agencies, "will then make sure that the agreement is reflected in your [the customer's] credit reports so that your score is not changed by any payment holiday you agree".
But now, just a few months later, it seems that these statements were misleading.
The current situation concerning repayment holidays
People that agreed to a payment holiday on a loan, mortgage, car finance, or any other form of credit are now struggling to borrow, as many banks and lenders are rejecting their applications.
This is Money reported that one source from the mortgage industry admitted that "banks are asking if people have taken a payment holiday or if they are on furlough", suggesting that those making use of Government support schemes may struggle to borrow.
Another source said that it is "reasonable that people looking to re-mortgage or switch their mortgage will be asked if they have maintained payments or if they have missed any payments", and that "individual lenders might look at that [payment holidays] in a negative way". This particular source continued to say that someone who took a payment holiday might be more of a risk "than someone who continued paying their mortgage regardless".
However, Siobhain McDonagh MP (a member of the Treasury Select Committee), said that "it's time the banks step up and live by their promises", and that "if they promised it wouldn't have an impact on your credit-worthiness, you generally expect the Government to tell the truth".
Read more: What is Creditworthiness?
UK Finance, a trade association for the banking and financial services sector, stated that lenders consider a "range of factors" when determining someone's creditworthiness, and urged consumers to talk to their bank before agreeing to a payment holiday.
A spokesperson for UK Finance played down the situation, stated that "under FCA rules, lenders must lend responsibly and consider the affordability of the mortgage or loan in the long term. It would not be in the customer's interest to lend more than they can reasonably afford".
While that may be true, experts in the field have expressed that those who took payment holidays during the Coronavirus crisis should not be punished with damaged credit reports.
James Daley, Managing Director of research agency Fairer Finance, commented: "At the beginning of the crisis, it was an incredibly uncertain world and I don't think it would have been wrong to take a payment holiday. The lenders should be totally blind to these payment holidays, and lenders should not have been marking them on people's credit files".
The FCA has also previously stated that these payment holidays should not have a long-term impact on people's credit rating, so it certainly seems unjust that customers' credit applications are being rejected due to them taking a break from repayments during the Coronavirus pandemic.
Check your credit report
The whole situation is relatively confusing due to the contradictive statements that have been made by various organisations, but at this moment in time, there's a strong case to suggest that many people were misled to believe that payment holidays would have absolutely no impact on their future credit applications, which seemingly isn't the case.
Your credit score is very important when it comes to taking out a loan, credit card or mortgage, so be sure to stay on top of your credit report by checking it regularly with Check My File – a credit reporting website that uses information from multiple agencies to give you the most accurate score possible.
For more information on credit scores and all sorts of relevant topics, check out our related guides:
Payment Holidays Could Damage Future Credit Applications
---