The Energy Switch Guarantee Explained
Making the Switching Process Easier
---
---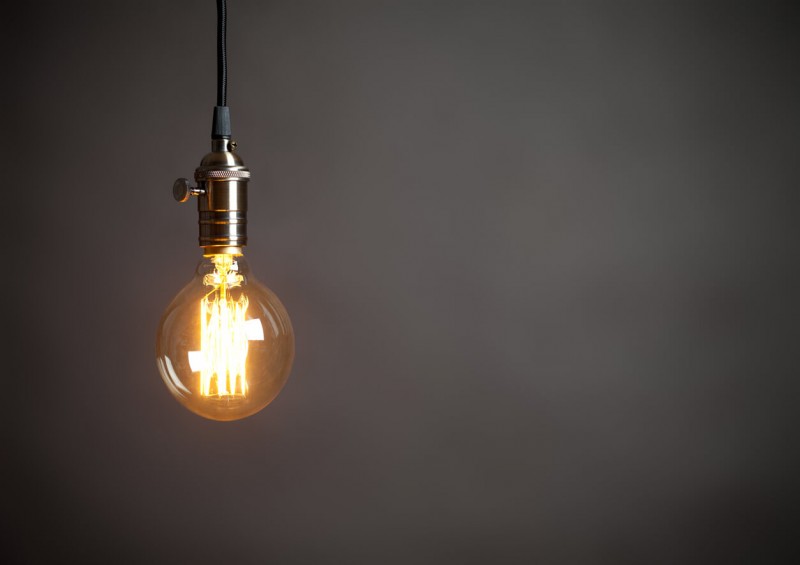 With more and more households switching energy suppliers, it's reassuring to know that energy companies in the UK are signing up to the Energy Switch Guarantee.
If you are thinking about getting your electricity and gas from a different supplier to save money, then it's important to check if your current supplier has signed up to this, as it could save you a lot of time and hassle.
What is the Energy Switch Guarantee?
The Energy Switch Guarantee is a government-backed scheme which allows consumers to switch between energy suppliers safely, helping to minimise the cost and ensuring that your switch happens without any issues and doesn't take any longer than 21 days.
The guarantee is voluntary, although the majority of UK energy companies have signed up, and it is designed to give you peace of mind during your switch.
It has been seen as a great leap forward in making things fairer for consumers when they are looking to change energy suppliers to save money, giving them added confidence to switch where they may have been apprehensive before.
What are the main benefits?
The Energy Switch Guarantee takes away any potential pitfalls that you may experience when switching.
It is essentially a guarantee that you won't be left out of pocket after your switching experience, especially if incorrect charges or delays occur. We've listed the main advantages of the scheme below:
Whichever energy supplier you're moving from or to, they all use the same cables, wires and pipes to supply you with your electricity or gas. Therefore, your service should simply transfer from one supplier to the other without any interruptions. If you're having a new meter installed then your new supplier will contact you with a date for installation.
Unless you have decided to switch early, switching energy companies is free. If you are currently on a contract, you can start organising your switch within 49 days of the contract end date. Many energy providers now operate a 'switch anytime for free' policy to entice new customers.
How long should an energy switch take? From the time you push the button to finalise your switch, your current and new suppliers will work together to make it happen within 21 days. They aim to switch electricity and gas on the same day, but this isn't always possible.
You don't have to work around anything; unless you're having a new prepayment or smart meter fitted, nobody will need to visit home.
There's no need to ring around - once you've switched, it's your new supplier's responsibility to contact your previous supplier to organise the switch. This will then trigger a final bill (or refund, if you're in credit). If you have any issues with the final bill or you are experiencing a delay with your refund, it is then your responsibility to take this up with your old supplier.
The only thing you really need to do is to make sure you have given accurate readings to your new supplier when you sign up to switch. You won't be billed twice for the same energy - The Energy Switch Guarantee means that your new and current providers have to work in tandem to make the switch as swift and painless as possible.
What companies have signed up to the Energy Switch Guarantee?
Around 90% of energy companies in the UK have signed up to the guarantee, but there are still a few who haven't. If you're with one of the Big Six energy companies or with any of the suppliers listed below, then you're in safe hands when it comes to switching.
It is always worth checking that the company you're switching to has also signed up to it for peace of mind, so that you know your next switch will also be hassle-free the following year.
According to the Energy Switch Guarantee website, the following providers are signed up:
British Gas
SSE
ON
EDF Energy
npower
Scottish Power
Shell Energy
Bulb
Igloo
ESB Energy
So Energy
Octopus Energy
Pure Planet
M&S Energy
Yorkshire Energy
Green Network Energy
Read more: The Smaller Energy Companies Worth Considering
Can my energy company stop me switching?
The main issue that can cause your energy supplier to stop you from switching is if you owe them money.
According to Citizen's Advice, if you want to switch but have been in debt with your supplier for 28 days or less, you are able to switch companies without any problems – but whatever you owe will be added to your final bill.
If you have been in debt with them for more than 28 days, you must pay the money back before being able to switch – unless it is their fault that you are in debt due to an incorrect estimation on your bill, for example.
If you have paid any owed money and you have found a better deal elsewhere, or you want to be with a company that provides better customer service, then you can switch:
Problem with switching? - Energy switch guarantee compensation
While the Energy Switch Guarantee is voluntary scheme for utility providers to sign up to, all energy companies must provide automatic switching compensation if you experience any of the problems listed below, as stated by Ofgem.
Generally, the majority of switches occur without any hassle, but if any of the following has happened to you, you should be able to receive automatic switching compensation:
An 'erroneous' switch: You have been switched to another energy supplier by mistake, as you haven't requested to switch.
Your switch hasn't been completed within 15 working days.
You are due a refund from your previous supplier after receiving a final bill, but they are late returning the money to you.
You haven't received a final bill from your previous supplier within six weeks of the switching process.
You cannot get automatic switching compensation if you are a business customer of if the energy company has fallen through.
Learn more: Problems Switching Energy Supplier
How much could I save by switching?
The answer to this question all depends on where you live and how much energy you use throughout the year, but if you haven't changed companies in a while, you're almost guaranteed to make a saving, with some households saving up to £300 or more!
Also, if you are currently on your energy supplier's standard variable tariff (SVT then you are more than likely paying over the odds for your utility bills. Why not check out our article on how much you could save to find out more?
If you've never switched before or you're simply curious as to how much money you could save by changing over to a different company, you can compare quotes now for free by using the button below – you are not obligated to purchase a deal.
For further advice and information, see our useful guides below.
Related guides:
---