Problems Switching Energy Supplier
What to do when facing issues with changing companies
---
---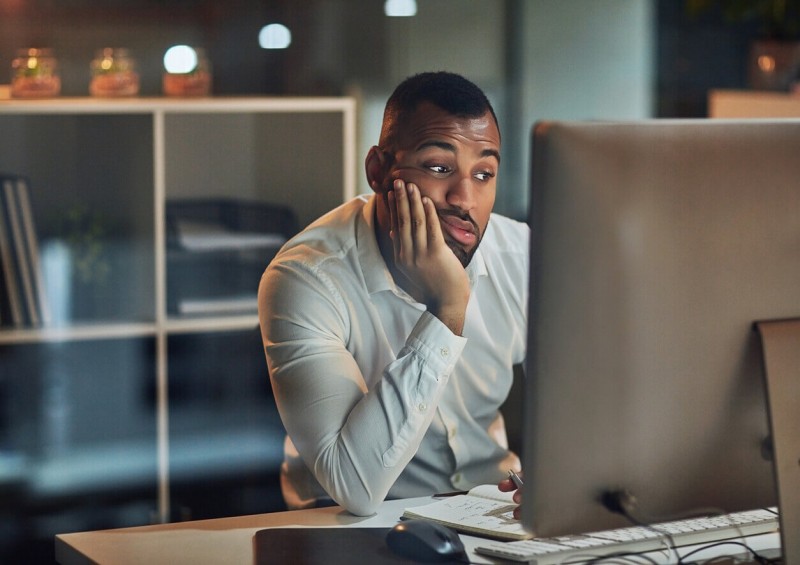 There are many different reasons why you should do your research before changing your energy supplier, but the investigations shouldn't stop when you find a new one.
Even though you could save hundreds on your energy supply by switching to a new provider, there may be a few pitfalls you need to overcome before you move over.
If you're having problems switching energy suppliers, or you are just about to start searching for a new gas and electricity company to switch to, our guide is here to help.
I switched to an energy supplier who has gone bust - what can I do?
There's no need to worry. There have been many new energy suppliers coming onto the market in recent years and naturally, some of them won't be a success. It may be a little worrying if you receive a letter or email from your supplier telling you they're no longer trading, but this won't mean you'll lose your electricity or gas supply.
Ofgem - the gas and electricity regulator - offer a 'safety net' service, which will automatically pass you onto a new supplier without any service interruptions. This is known as a supplier of last resort - or SoLR. The only difference you'll notice is that your bills will come from the new supplier. If this happens, you may want to consider switching energy supplier to make sure you're on the cheapest tariff available.
If you were in credit with the supplier who went bust, you will be reimbursed - although this may take some time. Similarly, if you owe money to the supplier, it's likely that you will be asked by the administrators to pay off any existing debts, so make sure you have some funds set aside for this.
Learn more: A List of the Top 10 Energy Suppliers
Will my existing energy supplier charge an exit fee?
Many gas and electricity suppliers will have you on a fixed tariff, which will not allow you to simply switch whenever you like. If you are still under contract with your current supplier, but you want to switch to a new one then it is likely that you will be charged an early exit fee; this can be anything up to £30 per fuel.
There are two ways in which you can go forward:
1. Carry on with the switch. If you've found a new deal that is much cheaper than your current tariff, the saving may be enough to soak up the exit fees charged by your current supplier and still leave you with a good saving in the long-term.

2. Hold back. If you're on a fixed variable rate tariff, you are well within your rights to apply to switch your energy supply within 49 days of the end of the contract.
Many of the energy suppliers who are new to the market offer the incentive of an exit fee-free contract, so if you're thinking of changing for the first time, consider moving to one of these to avoid pitfalls further down the line.
Read more: Smaller Energy Suppliers Worth Considering
I'm in debt to my current supplier, but really want to switch
Your ability to switch all depends on how long you've owed money to your current energy supplier. If it's been less than 28 days since your last bill then you are totally free to switch - the old supplier will simply take the outstanding amount and add it to your final bill which you'll receive soon after the switch.
If you've owed money for longer than 28 days then you have to pay the outstanding balance before they will allow you to switch. If you think the supplier is at fault (for instance, if they have wildly overestimated your bill) then you may still be entitled to switch once the correct meter reading has been submitted and accepted.
If you pay in advance by using a prepayment meter then things are a little different. If you owe less than £500 for both your gas and electricity then you are free to switch your energy supplier.
Read more: How Do I Switch Energy Companies?
I need to complain about my energy switch - What do I do?
Switching energy suppliers is a simple process for most households, but as with anything, issues do sometimes arise. According to an ITV report, problems arising due to switching now account for the second highest number of complaints to energy companies, behind billing issues.
Just over half of these complaints surrounded money (refunds, credit balances, etc.), but there were also reports of long delays and even of customers being switched without their knowledge. Around 28% of these complaints related to the smaller up-and-coming firms rather than the more trusted, well-known 'Big Six' brands, up from 15% in the previous year.
This is why it's important to do thorough research when changing gas and electricity suppliers.
If you find the need to complain about any part of the switching process, follow the steps below:
First of all, contact the supplier directly. You may feel like talking to someone who has a higher authority, but most issues can be easily resolved without taking it further.
Speak to the Citizen's Advice Bureau (CAB). They have a specific consumer service for dealing with complaints around switching energy suppliers.
To take it higher, we recommend speaking to the Energy Ombudsman - just make sure you're talking to the ones approved by energy regulator Ofgem.
Getting compensation for switching problems
In 2018, Ofgem announced that a minimum reimbursement of £30 will be given to customers who experience any problems when switching energy providers, such as an overly delayed switch, incorrect bill, accidental change of supplier or any other issues.
If the energy supplier fails to meet the switching standards, they must offer compensation to their customers automatically. If you don't receive it straight away, you'll need to let them know as you have every right to claim compensation for this.
Compare quotes now
Generally, customers don't experience any problems when switching utility providers, and they are often pleasantly surprised by the amount of money they've saved by changing companies.
As with anything though, there is always room for potential problems to arise, so it's definitely worth doing your research before signing up to someone new.
To get started, simply tap the button below and you can begin comparing a range of energy deals offered by a range of approved providers in the UK.
Remember, try not to settle for the first deal you find. Instead, try to compare a range of deals on offer so that you can find the best one for you and your budget.
And finally, be sure to check whether or not the new supplier you're switching to is signed up to the Energy Switch Guarantee, as this will make sure your switch happens successfully within 21 days of doing so.
---