Average Debt Decreases During Lockdown
Was Covid-19 lockdown used to pay off debt?
---
---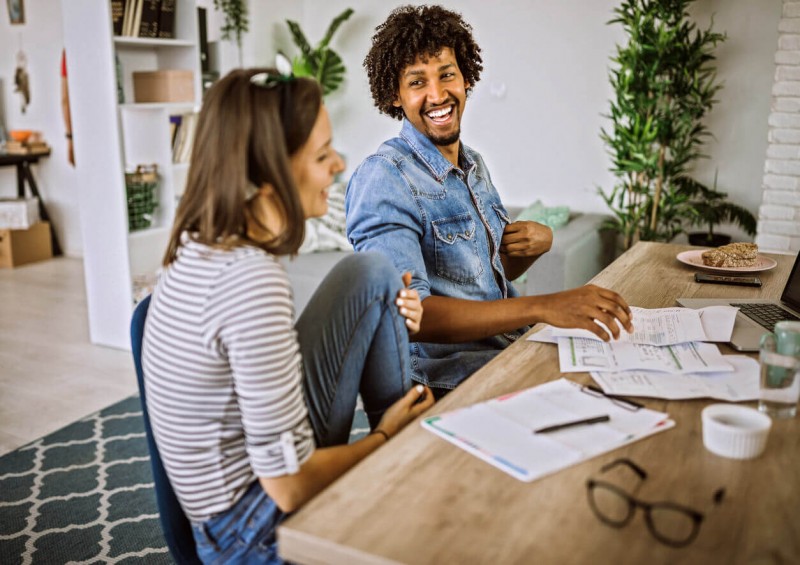 According to new data from Experian, consumers took advantage of the Coronavirus lockdown to pay off almost £2,000 of debt on average, despite the UK now officially being in a recession.
Experian: Average debt figures drop
Experian, one of the UK's leading credit reference agencies (CRAs), found that members of its subscription-based premium service 'Credit Expert' had an average non-mortgage debt of £11,615 on the 23rd of March (the beginning of lockdown), compared to just £9,681 in early June.
The data also showed that the number of Credit Expert customers who owed £30,000 or more in non-mortgage credit also fell by a third.
It's worth noting that this isn't a study that looked at the whole of the UK and it is a very specific demographic, but 2.7 million people reportedly use Experian's Credit Expert and the company has stated that it is reflective of all UK borrowers.
How many people are in debt in the UK?
Experian's figures show a similar trend to other sources of data, with most of which finding that many people in the UK ended up saving more during lockdown and borrowing less, as a result of the extra cash that they had on-hand due to lockdown restrictions limiting their activities, including holidays, nights out and even commuting.
Of course, this applies to those who have been furloughed or kept working as normal, but it's important to consider that many employers have also been forced to make a significant amount of redundancies, leaving some people worse-off.
Dame Gillian Guy, Chief Executive of Citizens Advice, stated: "Not everyone is feeling the financial effects of coronavirus in the same way. Some people have been able to pay off some of their debts in the pandemic. But many others have not and are behind on essential bills, building up arrears they may struggle to ever pay back".
Official government figures state that an average of 22% of household spending is allocated to 'activities', which includes a range of things that were off-limits during the peak of the Covid-19 lockdown, such as cinema tickets, eating out at restaurants, going to concerts, and so on.
During the Coronavirus pandemic, a third of Experian customers used the money that they would have spent on activities to pay off debts, hence why the UK's average debt has decreased. According to the Bank of England, households paid back £15.6 billion more than they borrowed in April and May.
Savings during Coronavirus
Others, who perhaps didn't need to pay off much debt, used the extra money to boost their savings. Despite interest rates on savings accounts dropping, a total of £57.3 billion was saved in the UK between March and May, according to the Bank of England.
Nationwide reported that 37% of people put more money into savings than they usually would during lockdown, with young people saving the most. It seems that this trend will continue, with 36% of savers saying that they will keep putting money aside post-lockdown.
Improving your credit score
The people who were fortunate enough to be in a stable financial position and repay their debts during Coronavirus will experience a range of benefits going forward, including an improvement in their credit rating.
With a better credit score, you are more likely to be eligible for cheaper and better credit deals, whether it's a bigger mortgage or a higher credit limit on your credit card.
James Jones, Head of Consumer Affairs at Experian, said that Coronavirus has "changed the way we go about our everyday life, and in some cases our financial outlook and priorities… For some people, a reduction in spending has enabled the repayment of existing borrowing and a knock-on improvement in credit scores".
However, experts are warning that there are already signs that people in the UK are beginning to borrow more again, particularly those who were made redundant or have financially suffered somehow during Coronavirus.
Sarah Coles, a personal finance analyst at Hargreaves Lansdown, warned: "Two thirds of people plan to keep to some of the money-saving habits they built during lockdown, but this isn't going to stop borrowing returning to pre-Coronavirus levels eventually. The question is just how long it's going to take".
Read more: How to Improve Your Credit Score
Check your credit score before applying for credit
If you are looking to borrow – whether it's in the form of a personal loan, credit card or mortgage – it's important that you check your credit report and score with a variety of credit reference agencies beforehand to determine your creditworthiness.
This can be done quickly and easily by using Check My File, a credit checking website which provides a multi-agency report from four of the main CRAs in the UK (Experian, Equifax, TransUnion and Crediva).
Check your credit report today:
For more information, check out our related guides:
---