The Top 10 Cheapest Cars to Insure Post-Lockdown
For those looking for a cheap car insurance deal. 
---
---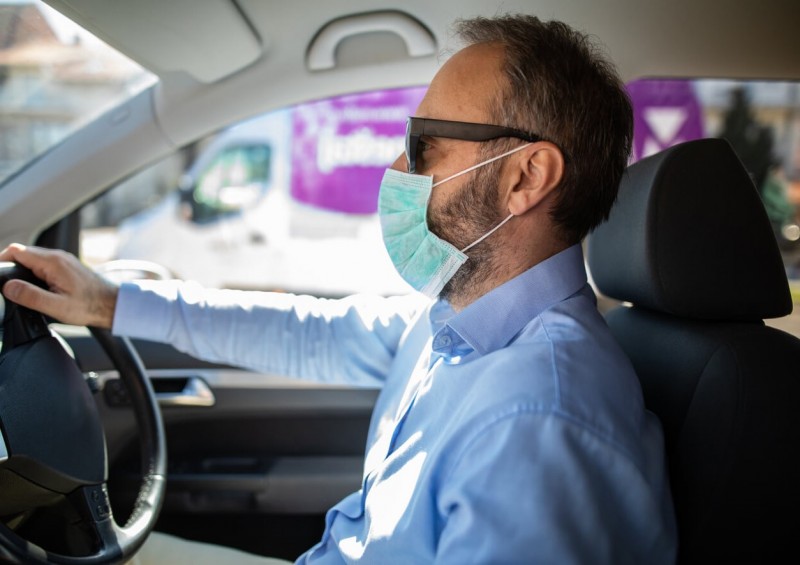 The last five months have been filled with uncertainty and anxiety regarding our financial and physical wellbeing, but as the UK eases its way out of the Coronavirus (Covid-19) lockdown, there are some glimmers of positivity – including the fact that car insurance costs have decreased by the most significant amount for over two years.
Following this good news, car insurance experts at Admiral have revealed the top 10 cheapest cars to insure in the UK for those looking to save money and nab a post-lockdown bargain.
The cheapest cars to insure after Coronavirus
The way we use our cars and other vehicles changed dramatically during the Coronavirus pandemic, as traffic levels dropped significantly due to social distancing measures and travel restrictions.
However, as the lockdown eases in the UK and we edge closer to 'normality', roads will become busier, with commuters driving to work in their vehicles (and avoiding public transport), holidaymakers taking trips across the country for their staycations, and friends and family making an effort to visit each other after so long in isolation.
Regardless of which of the above categories you fall under, if any, you need a vehicle that is both reliable and affordable. It's important, though, that you don't simply look at the car's price-tag, but you consider all the other expenses that come with it, including the all-important (and legally-required) motor insurance.
So, what cars are cheap to insure? In order to help you choose the most affordable car for you, experts at Admiral have revealed a variety of surprisingly cheap cars to insure for those over 25 years of age, all with average premiums of less than £400 per year!
1. Mazda MX-5: Cheap sports car to insure
The popular and sporty Mazda MX-5 tops Admiral's list of cheap cars to insure, with an average annual premium of just £334.12, over £300 less than the national average according to Statista data.
The Mazda MX-5 is a sports car renowned for being affordable and fun-to-drive. It is rare that a sports car has such cheap insurance, and with the MX-5 going from 0-63mph in just 6.9 seconds, you certainly get a lot of bang for your buck.
You should also save some money on fuel, with some models achieving up to 47 miles per gallon!
You might like: The Average Cost of Car Insurance in the UK
2. Fiat 500C: A cheap city car to insure
The Fiat 500C was named second on Admiral's list of cheap cars to insure in the UK, with its premiums averaging at just £346.37 per year.
Fiat's 500C model is a compact convertible, making it ideal for those who live or travel often within cities and busy areas.
It drives well and is very cheap to run, thanks to its low insurance group and a commendable 52 miles per gallon.
3. Volkswagen California: Cheap van insurance
The Volkswagen California is somewhat of a surprise candidate due to its size and value, but according to Admiral, it only costs £356.85 on average per year to insure.
The Volkswagen California is a deluxe camper van that is a popular sight on campsites and seaside resorts around the UK. It's a comfortable, spacious and practical vehicle, but it is relatively expensive to buy new.
However, you will save money on motor insurance when you purchase a VW California, so remember to take this into account when weighing-up how much it will cost you overall.
Read more: How to Get Cheap Van Insurance
4. Dacia Logan: A family car with cheap premiums
It may not be as flashy as the Mazda MX-5, and it may not look as good around the city as the Fiat 500C, but the Dacia Logan is a robust, practical and sturdy family car - perfect for those looking for a no-frills all-rounder.
The Dacia Logan costs an average of £357.63 per year to insure, so whether you use it as a personal taxi for your children or other loved ones, or simply need a bigger vehicle with more space, you will be getting your money's worth when you buy the Logan.
5. Volkswagen Up! - A cheap-to-run small car
The Volkswagen Up! costs, on average, £365.14 to insure in the UK. It has been dubbed as one of the most entertaining small cars on the market, competing with the likes of the Seat Mii and Skoda Citigo.
6. SEAT Mii
This distinctive city car costs just £368.75 to insure, on average in the UK, making it ideal for both inexperienced and experienced drivers.
It is available as a three or five-door and its 1.0L engine certainly packs a memorable punch.
7. SEAT Arona: Cheap SUV to insure
The SEAT Arona is a dynamic and efficient crossover SUV that costs just £383.62 per year to insure, on average.
While SUVs are typically costly to cover, Admiral's data shows that the Arona is an exception, but you should expect to pay around £18,000 to £20,000 for a new model.
8. Skoda Citigo
The Skoda Citigo is an award-winning city car, as its name suggests, which is well-equipped, stylish and very affordable.
It can be bought brand new for less than £10,000, and it costs an average of just £385.65 to insure.
9. Skoda Yeti
The Skoda Yeti is a unique SUV that is built for adventures, with plenty of room for passengers and a generous boot space of 416 litres.
The vehicle costs an average of £370.36 to insure in the UK, which is impressive given its size and the fact that it has two and four-wheel drive options available.
10. Land Rover 90
This three-door Land Rover Defender is surprisingly cheap in terms of its car insurance, with average premiums being priced at £368.07 according to Admiral.
It is a highly collectible vehicle around the world, given that the Defender and its predecessors (the Series I, II and III Land Rovers) were in continuous production for 68 years until 2016.
They are safe to drive on all types of terrain, but it's worth noting that they are heavy and clunky in comparison to most modern SUVs.
Read more: 4x4 Car Insurance Explained
Car insurance quotes at Compare UK Quotes
Get started today and find the best car insurance deal available by getting quotes from us here at Compare UK Quotes.
If you'd like more information before shopping around, be sure to check out our related guides:
---