Households Could See Energy Bills Rise by Over £170
---
---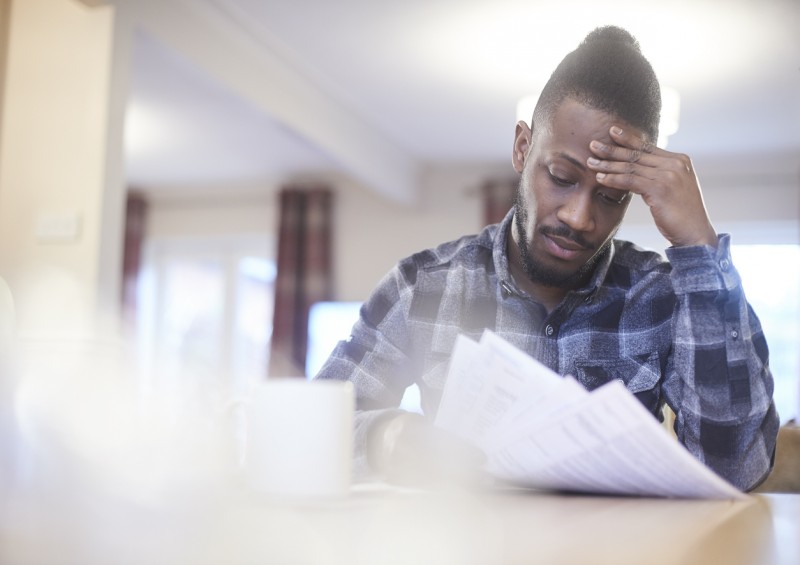 UK households on fixed energy tariffs could see their energy bills increase by over £170 at the end of January 2021, when 68 fixed energy plans are due to come to an end.
Many families already have increased their energy usage due to working from home and home-schooling during the Coronavirus lockdowns, increasing their bills as a result.
The fact that energy suppliers are hiking up energy prices during yet another national lockdown and during the middle of winter will cause consternation amongst many already struggling households.
Energy price cap to increase
And, to add insult to injury, there's a predicted increase in the energy price cap at the end of April 2021, making it essential for cash-strapped households to switch tariff and supplier, sooner rather than later.
The energy price cap is the maximum charge Ofgem says suppliers should reasonably charge customers using an average amount of energy in a year, but it is not the maximum amount every household will pay. The price cap is reviewed by Ofgem (the government's regulator for gas and electricity) every six months. Ofgem has said that this price cap is set to increase in April this year and a decision on the amount will be announced in February 2021.
Is your fixed energy tariff due to expire?
Experts are warning all householders to check if their fixed energy tariff expires at the end of January because if it is due to expire, those households will be put on to standard variable tariffs (SVTs). If your energy supplier puts you on a standard variable tariff, your energy bills could increase by £170 or more.
If you check your energy deal and discover your fixed energy tariff is one of the 68 energy plans due to expire on 31st January, you need to switch energy providers right now to get a new, cheaper tariff.
Many people do not realise that if you do not regularly switch supplier for your gas and/or electricity, you lose out financially every time a fixed tariff deal ends.
The biggest group to be affected by this are the elderly who rarely switch energy suppliers and are punished financially as a result. This is extremely worrying as, of course, the elderly are notorious for falling ill during the winter months through not having a warm enough home. So if you know of an elderly person who is struggling with their heating bills in the winter, then you should kindly offer to help them change suppliers or do it for them.
To get the best deals, we recommend comparing energy supplier deals online. For tips for switching energy providers, read our guide on switching energy suppliers and learn how much you could save by switching.
Other ways to save on utility bills
As well as switching supplier, other ways you can easily save money on energy bills is by:
Setting your thermostat to a lower temperature, usually between 18 and 22 degrees - ideally, you should set the temperature to 18 degrees and, if you still feel chilly, put on some warm clothes, toasty socks and/or slippers, and have snuggly throws to use in your recreational areas.
Keep your doors and windows closed, and use draft proofing strips for gaps around windows and draft excluders at the bottom of doors.
Wash clothes at a lower temperature and, weather permitting, peg your washing outside to dry in a windy area rather than using an expensive tumble drier.
Make sure your house is fully insulated, i.e. it has loft and cavity wall insulation, double glazing, hot water tank insulation, etc. There is currently a lot of government funding to help homeowners (and even Landlords) make homes more energy efficient. The latest Green Homes scheme ends in March 2021, so time is of the essence!
If your boiler is old and inefficient, then getting a new one will help save costs and if you can't afford a new boiler, try applying for a free boiler replacement grant.
Replace all old fashioned high-energy light bulbs with new energy-saving light bulbs.
Let your oven cook on a residual heat for the last 5-10 minutes of cooking time.
Take shorter showers and don't have the power too high.
Make sure you fully utilise your fridge-freezer space as having it partially filled actually uses more electricity. If you can't afford or don't wish to buy more food, you can fill gaps with newspaper or water bottles. Also, defrost your freezer regularly as a heavily frosted freezer uses more energy too.
Don't leave your TV and other electricals on standby and turn them off at the plug source.
Only heat the rooms you need to have warm and consider using space heaters instead of turning up the thermostat for the whole property.
Read our related guide below for further information and advice on cutting down your energy bills. To get a quote for energy with a new company, simply tap the button below to see how much you could be saving right now:
Related guides
---