Two UK Show Homes Powered by Hydrogen Gas to Open in April
---
---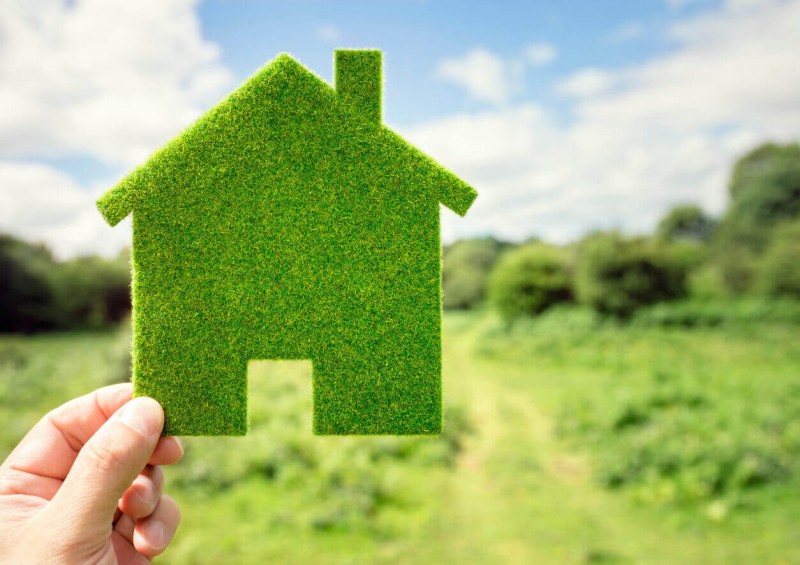 Two semi-detached show houses are due to open in Gateshead to people in the UK this April, both containing the usual appliances such as boilers, ovens, hobs and fires etc, but they will all be powered by hydrogen gas with the aim of producing zero carbon emissions - rather than using the standard, natural, fossil-fuel gas used to produce energy in the majority of houses today.
Save money on your energy bills by switching providers:
Natural gas contributes to over 30% of the UK's entire carbon emissions, according to Homebuilding and Renovating, whereas hydrogen provides a much more energy-efficient alternative because water is used as a by-product to burn hydrogen gas.
For this reason, experts in the energy industry are positive that hydrogen technology will help reduce carbon emissions and, therefore, play a huge part in the future of smart heating in the UK.
Find out how this project will be funded and learn more about hydrogen energy in homes below.
Hy4heat - What is it?
Hy4heat is a programme that was initiated by the government, whose aim it is to reduce carbon emissions to net-zero by the year 2055 in an attempt to combat climate change with cleaner energy.
In April 2021, two houses in Gateshead will be up and running completely on hydrogen gas (from a hydrogen tank placed near the homes), some of which has been funded by the government's Hy4heat programme.
Hy4heat has provided £250,000 towards funding in addition to energy distribution companies Northern Gas Networks and Cadent who have also contributed £250,000 each to fund the project and are in charge of coordinating the programme.
Who will be able to visit the show homes?
When the hydrogen-run show homes are complete, they will be open for members of the UK public to visit - they will be allowed to enter the homes to see how the hydrogen appliances operate and they will be able to compare how they work in comparison to the natural gas appliances they're used to using.
In addition to the general public, schools, colleges and universities near the area will be allowed to visit the show homes to learn more about hydrogen technology and heating.
You might like: 6 Household Appliances that Use the Most Energy
Can hydrogen be used to heat homes?
Yes, hydrogen is an alternative to natural gas central heating and can be safely used in homes. Hydrogen fuel cells are able to break hydrogen down into its different elements to produce and supply electricity. After hydrogen has been broken down, heat is produced as a by-product which then works to heat the house.
The chief executive officer of Northern Gas Networks, Mark Horsely, has stated that "just like natural gas, hydrogen can heat homes in exactly the same way, meaning minimal change for customers in terms of how they use gas for heating or cooking.
"The houses bring to life the potential of this green gas for keeping UK homes warm, while minimising impact on the environment."
It has also been said by other experts that energy customers won't notice any difference between having their energy supplied from hydrogen or natural gas, so consumers will still carry on using their boilers as usual.
Want to save on energy bills? Consider switching suppliers - get a quote now:
Are hydrogen boilers available now?
No, you cannot purchase a hydrogen boiler yet. However, modern boilers have the ability to work if it contains a certain amount of hydrogen, meaning it is hydrogen-ready. Boiler manufacturers like Baxi and Worcester Bosch are pushing for new boilers installed all across the UK post 2025 to be hydrogen-ready.
The price of a hydrogen boiler has not yet been established, but it is expected to cost in the same region as the cost of a natural gas boiler, which can be anywhere between £400 and £3,000 depending on the type of boiler, your heating system, the model of the boiler and the manufacturer.
Is hydrogen energy safe?
Yes. The Institution of Engineering and Technology has been examining the potential engineering risks and concerns surrounding changing the gas network to a hydrogen system, but they have found nothing to suggest that it cannot be achieved safely.
Something else worth noting is that during the last two decades, people in the gas industry have been working on changing metal pipes in the iron mains network and replacing them with polyethylene pipes. By 2030, it is predicted that 90% of pipes in the UK will be polyethylene ones, which are safe to use with hydrogen in comparison to the older metal pipes that can become brittle when hydrogen reacts with them.
How to make your home more energy-efficient
We're not quite there with hydrogen energy in UK homes just yet, but until houses are run more efficiently off hydrogen heating systems, there are ways in which you can be more energy-efficient in your home in the meantime - this, of course, will lead to savings on your utility bills.
If you haven't yet had one installed, contact your energy supplier about having a smart meter and in-home display put into your home. It can help you see your real-time energy usage and will make you more aware of the energy you're using in your home, which will ultimately save money on your energy bills after using your appliances more sensibly.
If possible, you may want to look at changing your current gas system to an alternative, such as a heat pump, biomass boiler or solar thermal heating system - they are generated by renewable energy sources and do not emit carbon dioxide, making them a more efficient option, and certainly, more cost-effective in the long-run.
Finally, if you're looking to cut your energy bills down significantly, we highly recommend looking to switch energy suppliers. Some customers save as much as £350 per year by changing providers, so it's definitely worth getting a quote if you've been with the same supplier for years! Check when your current tariff is due to end and look into switching - you can switch during the 49 days prior to your contract end-date without having to pay any fees to leave them - a policy implemented by Ofgem.
Tap the button below now to get a free quote to see how much you could be saving on your energy bills, or take a look at our related articles for further information and advice.
Related guides
---