90 Day Car Insurance
Can I get car insurance for 3 months only?
---
---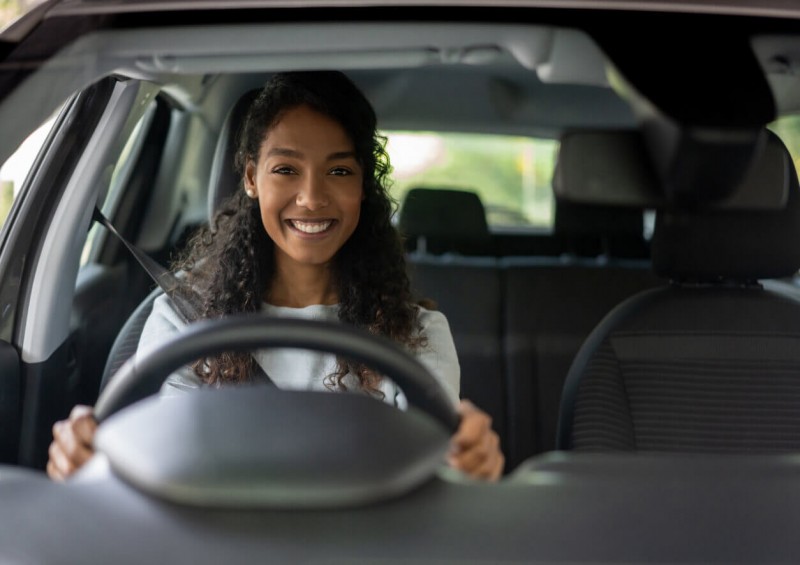 The availability of temporary car insurance and the ability to obtain short-term cover in very short notice has become increasingly popular thanks to the hundreds of insurance providers who now offer this service.
Whether you're looking for a 3-month car insurance plan, or 6-month car insurance, our guide shows you how to find cheap car insurance and everything you need to know about 90-day car insurance policies.
Read on for more information or get a quote now to compare prices:
Car insurance for 3 months
Temporary car insurance can be useful for a whole manner of different things and it's a great alternative to long-term insurance if you don't want to commit to an expensive 12-month policy, for example.
Short-term car insurance such as a 90-day policy usually works out much cheaper and offers more flexibility, allowing you to drive someone else's car on a temporary basis.
How does short term car insurance work?
Once you've browsed through dozens of car insurance quotes and you've hopefully decided on a policy that suits your needs, you may be wondering how short-term car insurance actually works.
This type of cover enables you to quickly and easily arrange car insurance for three months (or however long you need it for) by asking you a few simple questions.
You'll need to provide details about yourself, such as your full name and address, as well as your driving licence details and how long you've been driving for. You will also need to provide details of the car you want to insure on a short-term basis, plus when you want the policy to begin and how long you want to be insured for.
It's important to be accurate when applying for temp cover and ensure that you only drive the car within the period of time stated on the policy, otherwise, you will be driving it illegally.
Short term car insurance also doesn't affect your no-claims bonus if you need to make a claim, which is quite reassuring.
However, this doesn't mean to say that you can continuously take out short term policies; there are restrictions in place to prevent people from taking out too many policies in one year. Getting short term cover multiple times isn't an alternative to annual cover.
Can you get car insurance for 3 months only?
Temporary car insurance usually lasts from as little as one hour up to 28 days, but many insurance providers also offer short term cover for up to 3 months.
Is temporary car insurance expensive?
Temporary car insurance can be a cheaper option if you only need to use a car for a very short period of time, but it can actually work out to be more expensive than annual policies in some instances as you'll often be paying for it on a day-by-day basis, rather than a one-off payment or in monthly installments like you do with longer term policies.
At Compare UK Quotes, you can compare temporary car insurance quotes against standard annual car insurance quotes to see what would work out to be the most cost-effective type of policy for you.
What does 90 day car insurance offer?
90-day car insurance offers you peace of mind that you're insured to drive a car for a relatively short period of time. It also offers you immediate cover so you can drive away straight away without worrying about waiting for your policy to be finalised or confirmed.
The cover you get with a 90 day policy is exactly the same as annual comprehensive cover, so you can be assured that you can drive the car with full cover, should you need to make a claim.
Of course, whenever you purchase a policy, just make sure you fully understand the terms and you know what you are/aren't covered for.
Reasons for needing car insurance for 3 months
There are numerous reasons why you might need short term car insurance for 90 days, such as adding someone to your car insurance temporarily if they need to borrow your car for a couple of hours or more.
Here are a few more reasons why you might need 3-month car insurance in the UK:
Short term insurance, such as policies that only last one day, can be useful if you need to drive to the airport in someone else's car.

Young drivers may opt for temporary car insurance if they don't have their own car just yet, but have passed their test and want to practise driving. They may put a short-term insurance policy on their parents' car for 3 months for example, so they have the flexibility to drive around without the full commitment of their own vehicle.

If you need to use someone else's car in an emergency such as driving someone to hospital or driving yourself to work if your car has broken down is another reason why you might opt for short-term cover.

Car enthusiasts who have multiple cars may choose a short-term policy for one of their sports cars for example, so that they can take it out occasionally without having to pay for a years' worth of insurance.

You can also get driveaway insurance if you want to test-drive a car before you commit to buying it, or if you've bought a car and want to drive it home immediately and then sort out longer-term cover at a later date.

If you're going on holiday with friends and want to share the load of the driving, you might want to get a short term car insurance policy so that you can both drive the car if and when you need to.
Hopefully, you now feel equipped with more knowledge about 90-day car insurance and short term policies in general. If you need to borrow someone else's car or if you only want to drive for a short period of time, this type of car insurance policy could be great for you.
However, it's important to remember that short term policies can sometimes be quite costly, especially the longer the term goes on as it's priced on a daily rate.
To compare quotes now, tap the button below to get started, or for more information regarding temporary cover, read our handy guides below!
Related guides
---