Can You Tax a Car Without Insurance?
And can you insure a car without road tax?
---
---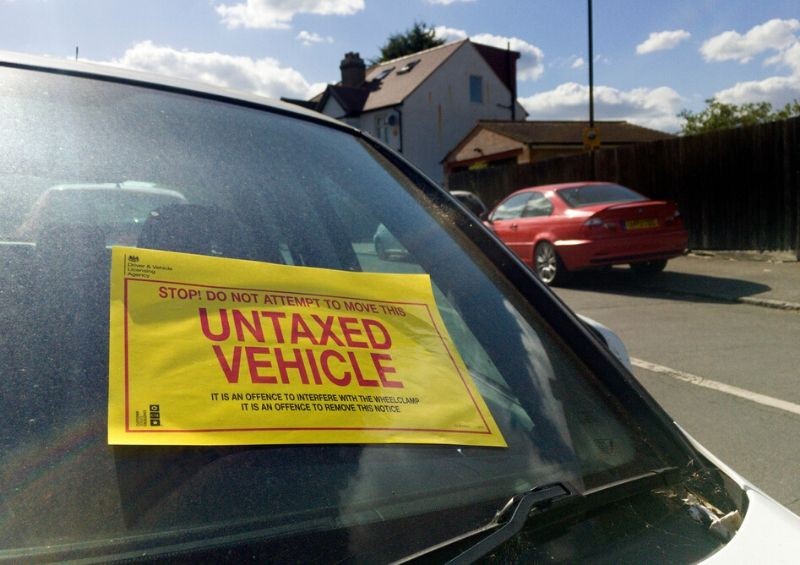 There's no denying that running a car is expensive, particularly when you consider the unavoidable cost of road tax and insurance.
But can you have one without the other? Can you tax a car without insurance? Can you insure a car without tax? When do you need to purchase both?
Here, we explain all you need to know, including:
Do you need insurance to tax a car?
What if you've just purchased a car?
What is car tax?
Car tax – also known as road tax or vehicle excise duty (VED) – is a type of tax that motorists are legally required to pay to drive on UK roads.
The amount you pay in car tax depends primarily on your vehicle's CO2 emissions and its worth, with the cost ranging from £0 to over £2,000 per year.
Read more: What is Vehicle Excise Duty (VED)?
What is car insurance?
Car insurance is a legal requirement for all drivers that use their vehicle on UK roads. There are a few different types of car insurance policies to choose from, with the minimum level of cover being third-party only insurance, and the most extensive cover being fully comprehensive insurance.
A comprehensive car insurance policy will cover you if your vehicle is damaged, stolen or involved in an accident. It protects you against the cost of repairs to your own vehicles (and others), provides compensation if you are injured in an accident, and covers you if someone makes a claim against you.
We've gathered that car tax and insurance are both legal requirements for those who want to drive legally on UK roads, but can you technically have one without the other? And which one should you buy first when you get a car?
Can you tax a vehicle without insurance?
You can't tax a car without an insurance policy in place – the DVLA uses the Motor Insurance Database (as explained in our guide to AskMID) to check whether your vehicle is insured, so you won't get away with not having cover. The MID is used when you tax your car online or in-store at the post office.
There are, however, some exceptions.
One scenario where you don't need road tax or car insurance is if your vehicle is declared off the road with an official Statutory Off Road Notification (SORN). But, if you do this, you won't be able to drive or park your vehicle on a public road, so you need to keep it on private land or a personal garage.
It's also worth noting that you are allowed to drive to a pre-booked MOT test without car tax.
Can I tax my car without an insurance certificate?
While you need insurance in place when you tax a vehicle, you don't need your car insurance certificate to tax a car online or over the phone.
The DVLA will still be able to check your car insurance details without using your certificate, so don't try to get away with not having cover in place, as this can lead to significant consequences – including hundreds of pounds in fines and driving bans.
Insuring and taxing a car you've just purchased
One common issue is not knowing whether or not you need to insure or tax a car when you first buy it.
Can I drive a car with no tax if I just bought it?
The UK law indicates that all vehicles must be taxed at the point of sale.
This means that most dealerships will take care of the road tax of your vehicle if you buy it from them, but those who are buying a second-hand car from a private seller may need to tax it themselves.
Car tax is not transferred from one owner to the next, so you will need to tax any second-hand purchases using your V5C logbook.
How to insure a car when you buy it
Just like tax, you need to be insured before you drive your new vehicle home. This can be done in the dealership, but what type of cover you get is up to you and depends on your individual situation.
One option is temporary car insurance – sometimes referred to as drive away insurance – which covers you for a short amount of time until you get home and purchase full protection.
Read more: Can You Tax a Car with Temporary Insurance?
Another option is purchasing annual car insurance straight away, but this isn't always recommended as you need to shop around and do some research to get the best deal for your personal situation.
If you're looking for cover, be sure to get a car insurance quote today at Compare UK Quotes.
Car insurance at Compare UK Quotes
Here at Compare UK Quotes, we are constantly looking for new and innovative ways to help you save money on your car insurance.
To get started, head over to our car insurance page by using the button below to get your quote and find out whether you could get cheaper premiums today.
Alternatively, if you want to know more about motor insurance, head over to our related guides:
---