Do Driving Offences Show on DBS?
---
---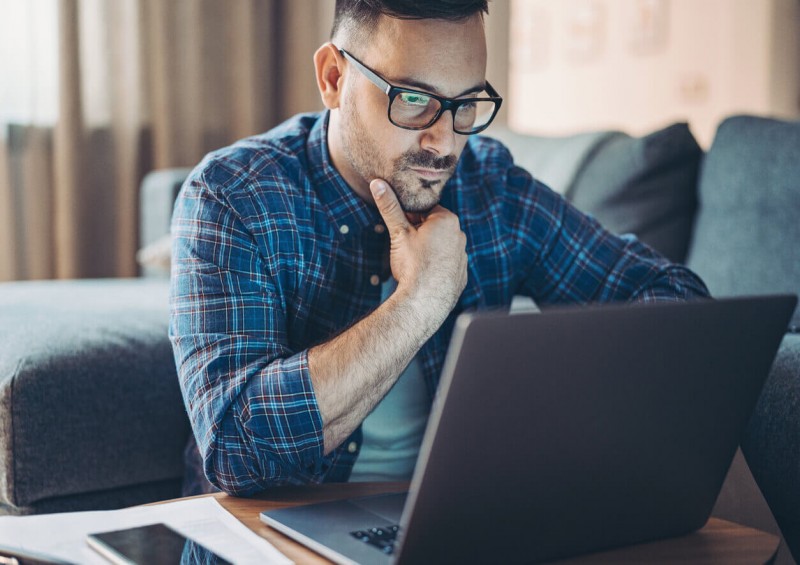 Yes, more serious driving offences like drink-driving that result in a Court-issued criminal conviction will show up on a DBS check, but some minor motoring offences like careless driving will not be 'recordable' because they cannot result in a prison sentence.
When you search for car insurance quotes online, you will very often be asked to disclose any 'unspent' criminal convictions, but there is a lot of confusion amongst drivers as to what unspent driving convictions are and what offences show on a DBS check.
Below, we answer 8 of your most frequently asked questions about how motoring convictions can affect a DBS check and which ones you need to worry about.
DBS check for driving offences: 8 FAQs
1. What is a DBS check for motoring convictions?
DBS stands for Disclosure and Barring Service and is a government agency, predominantly set up to enable employers to vet a prospective employee for criminal convictions, especially those working with children or vulnerable adults. The DBS was previously and is still sometimes more commonly known as a 'CRB check' (Criminal Record Bureau check).
If you make a claim against your car insurance policy, insurance companies will conduct a driving offences check (a DBS check) as a matter of course. If this check for driving convictions reveals a criminal conviction which you did not tell your insurer about, then your insurance policy is likely to become void and you will be unable to make a claim, so all the money you've paid towards premiums will have gone to waste.
Motoring convictions are usually classed as being the more serious motoring offences that could result in you being sent to prison, although there are some non-imprisonable offences that can still be recorded on the Police National Computer (PNC).
Even if you are not sent to prison, if you have to attend a Magistrates' or Crown Court hearing for a driving offence and you are 'convicted' by the Court, this will then be added to your criminal record which can be revealed by a DBS check.
The more serious driving offences that could result in a criminal record include:
Drink driving (DR10)
Drug driving (DG10)
Dangerous driving (DD10)
Driving whilst disqualified (BA10)
Failing to provide a blood, urine or breath specimen (DR30/DR31)
Failing to stop and report an accident (AC10)
2. Is a motoring offence a criminal conviction?
If you are convicted by a Court for a motoring offence then yes, a motoring offence is a criminal conviction which will be revealed by a DBS Check for a certain amount of years.
Read on to find out which motoring offences are criminal convictions that will be revealed by a DBS check and how long it will take for these convictions to be spent.
Learn more: What is an Unspent Conviction?
3. Does drink driving show up on a DBS check?
Yes, a drink driving offence is a criminal conviction and, if unspent, will most definitely show up on a DBS check carried out by your car insurer. You will struggle to find competitive quotes with an unspent drink driving conviction and should compare quotes for specialist convicted driver insurance online to find the best deals.
4. Does a fixed penalty notice show on a CRB check?
No, a Fixed Penalty Notice (FPN) will only become a criminal offence if you do not pay your fine and challenge it, and if it goes to Court and you are consequently convicted.
An FPN is not something which would usually result in a criminal conviction and is not usually recordable on the Police National Computer, so the Rehabilitation of Offenders Act 1974 does not usually apply to these types of disposals.
5. Do speeding offences show up on a DBS?
If you get caught speeding but not excessively so, you may be offered to attend a 'speed awareness course' instead of receiving a fine and penalty points on your Licence. If this happens, you are not obliged to disclose this to your insurer voluntarily, only if they specifically ask you to.
Minor speeding offences will usually be dealt with by a Fixed Penalty Notice and will not be revealed in any DBS checks made by your insurer.
However, if you decide not to attend a 'speed awareness course', then you will receive a fine and 3 penalty points on your licence for minor speeding offences and your insurance provider can check your Licence online, to see if you have any such endorsements.
So even though minor speeding offences will not usually show on a DBS check, your insurer can still find out about any speeding convictions if you have endorsements on your Licence.
6. Is a speeding fine a criminal conviction for CRB check?
For the main part, if a speeding fine is the result of receiving a Fixed Penalty Notice then no, usually this is not a criminal conviction and will not show up on a CRB Check.
However, there are some speeding fines which, if they form part of a Court-imposed conviction, will be revealed by a CRB check, until they are spent (usually 1 year or more from the date of conviction).
7. Will driving without insurance show on DBS?
No, driving without insurance is not a criminal record revealed by a DBS check. The only reason this would or could be recorded and shown on a DBS Certificate is if you are convicted by a Court for driving without insurance alongside a recordable conviction.
Read more: How Much do Penalty Points Affect Car Insurance?
8. How long do driving offences stay on your DBS?
Some driving offences stay on your DBS for as little as 3 months or less whereas more serious driving offences can never be 'spent' and stay on the Police National Computer and will be disclosed by a DBS Certificate forever.
To see the different types of driving convictions and offences, read our guide on Driving Offence Codes Explained.
In addition, there are some driving licence endorsements that can be viewed by your insurer online, even if the original driving conviction is spent under the Rehabilitation of Offenders Act 1974 and would not, therefore, be on your DBS. Insurers can do this by asking you to share your driving licence information when you take out an insurance policy with them for the first time.
If you have misplaced your driving licence and are not sure what endorsements (if any) you have, then you can apply to view this information on the GOV.UK website or you can request a copy of your criminal record. If you know the name and date of your driving offence(s) and would like to check if your criminal convictions have been spent, then head over to the online Disclosure Calculator.
Related guides
---