How to Manage Your Car Insurance Policy
And what should you tell your insurer?
---
---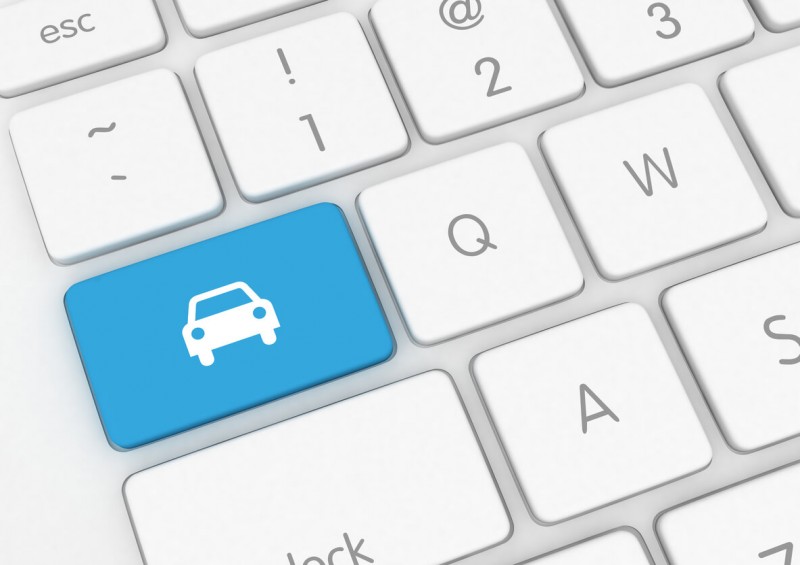 Driving without insurance is illegal. That is why it is crucial for you to know how to manage your car insurance to ensure that you are not taking to the roads without a valid policy.
Whether you've bought a new car, changed address or recently begun using your car to commute to work, there are a few reasons that you may need to manage your policy.
Manage my car insurance – what to tell your car insurance provider
Most people tend to agree their car insurance premium on a year-on-year basis (although you can get temporary and short-term cover), meaning that when circumstances change throughout the year, they often forget to inform their insurer.
With the hassle that comes with moving home or getting a new job, it is important to remember that these seemingly unrelated factors can have an impact on your car insurance – and if you don't declare any changes, your policy could be invalid.
Your car insurance provider will need to be told when...
You change your address – part of your policy is calculated based on where you live and where your car will be parked.

You change your vehicle – even if you buy a like-for-like model, it will be illegal for you to drive your new motor without informing your insurer.

You get a new job – some jobs are deemed a higher risk to insurers, meaning they may charge more for insurance.

You change how you use your car – if you have recently started driving your car for your commute to work, you'll need to tell your insurer.

You change your parking spot – if you start parking on the road instead of the drive, your insurance may not pay out unless you declare it to them.

Car modifications – if you decide to add a personalised number plate or tinted windows, you'll need to inform your insurer. Similarly, be sure to let them know if you install additional security such as a dash cam or parking sensors.
Do you have to tell insurance you have points on your licence?
Yes – if you are caught breaking the law and punished with points on your driving licence, it is advised that you tell your insurer as soon as possible. You should also let them know if you have been instructed to attend a driver awareness course. Your premium should not change for your current term, but will likely rise when you go to renew your policy.
So, how long do you have to declare points for insurance? The answer to this depends on the seriousness of your conviction, but most common charges (such as speed) remain active on your licence for 3 years. You can read more in our guide to car insurance with penalty points.
If this is the case, use a car insurance comparison website like Confused.com, GoCompare or MoneySupermarket to get a new car insurance quote – make sure you declare any convictions you've received.
Remember: Failing to declare any of the aforementioned changes could invalidate your car insurance policy, leaving you potentially thousands of pounds out of pocket. If you are unsure whether a change to your life will affect your car insurance, it is always better to contact them to find out.
Manage your policy – how to manage your insurance account
Depending on your provider, there are a few ways for you to request a change to your driver details, view policy documents or amend your car insurance policy:
Telephone – arguably the most common method of contacting your insurer and sometimes the most effective as you can request to speak to an advisor.

Online – not all insurers allow you to manage your car insurance policy online, but there are a few that do. At the very least, most companies allow you to view your policy documents and no claims bonus.
When managing your car insurance policy online, you'll be able to...
Change your vehicle

Change your address

Change driver details

View policy documents and no claims bonus

Access legal services

Add more cover options

Add a personalised number plate

Make payment queries
Admin fees – the cost of changing your car insurance policy
If you want to change your car insurance policy, even if it's just your address or a new job role, you might be charged an administration fee.
Admin fees charged by insurance companies can vary, with some reaching up to £55 – but according to Money Saving Expert, it is possible to have these fees waived by simply picking up the phone and making a complaint.
If you feel that the admin fee charged by your insurer is unfair, give them a call and raise it with them – there is no guarantee that you'll get your money back, but it certainly won't cost you anything for trying!
Can you cancel car insurance?
Yes, you can cancel your car insurance at any time by contacting your insurer directly. Be warned, though, that they will likely charge an admin fee and request that you return your Certificate of Motor Insurance.
If you have recently taken out a new policy (or perhaps had your policy automatically renewed without realising) you can utilise the mandatory 14 day car insurance cooling off period offered by all UK car insurance providers.
During this period you will receive a full refund, however some may still charge an admin fee.
Can you suspend car insurance?
Some insurers (though not many) will let you put your car insurance payments on hold in specific circumstances.
If you are going abroad for an extended period of time then your insurer is unlikely to empathise with you, however if you are unable to drive due to a long-term injury or illness then you may have more luck – even then, it is still unlikely as comprehensive car insurance covers theft and accidental damage as well as accidents on the road.
Car insurance with a SORN notice
If you declare your car as officially 'off the road' by taking out a Statutory Off-Road Notice (SORN) then you will not have to pay to insure your car – however that does not mean that you'll get a refund on your current deal, and you'll still need to pay any applicable admin fees to cancel.
To read more about how taking out a SORN notice could save you money, read our guide to 'SORNing' a vehicle.
How to make a car insurance claim
If you want to make a claim on your car insurance, make sure that it is the right thing to do before jumping into it. If you are claiming on minor cosmetic damage, you should consider paying for the repairs yourself instead of making a car insurance claim.
This is because, when you make a car insurance claim, you risk losing some (or all) of your no-claims bonus which could see your future car insurance premiums rise. Even if you don't have a no-claims bonus, insurers will automatically see you as a higher risk going forward and could increase your future premiums anyway.
Read more: No Claims Bonus Guide
You should also consider the potential cost of excess which was agreed when you first took out your policy – in some cases, this could end up costing more than the actual repairs required on your vehicle. To avoid paying insurance excess in the future, you could consider taking out an excess insurance policy – find out more about excess insurance here.
Car insurance advice with Compare UK Quotes
Whether you're looking for car insurance for learner drivers, information on the best car insurance companies in the UK or tips and tricks to save money on your policy, we have you covered right here at Compare UK Quotes. For all of this and much, much more, why not take a look at some of our car insurance guides?
Related articles:
Ending Your Car Insurance Early
How to Save Money on Your Car Insurance Premiums
---