What Medical Conditions Must be Declared for Car Insurance?
---
---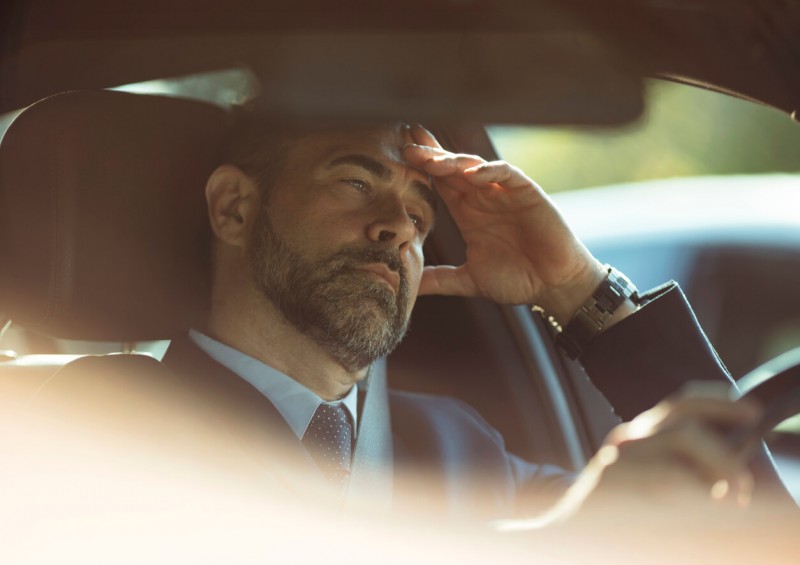 Getting a car insurance policy is a legal requirement in the UK, as is tax and a valid MOT certificate too, but it could end up being void or invalid if you are not covered correctly, and the consequences of failing to disclose certain information about yourself are likely to cost in the long-run; a lot more than the amount you paid for cover in the first place.
When getting a car insurance quote the cost is determined by many factors, and it is heavily influenced by the level of risk you pose - not only to the insurer, but to yourself and other motorists when driving.
One of the factors that's taken into consideration when calculating your premiums is your health status, as certain medical conditions could impact your ability to drive safely. Not informing your insurer or DVLA about any illness or impairment could lead to serious consequences for everyone involved.
In this guide, we will explain what medical conditions need to be declared, who you need to notify and the impact they can have on the cost of your premiums.
Skip to:
Driving with a medical condition
A list of medical conditions that must be declared
Hearing impairments - Can you drive if you are deaf?
How will my medical condition affect the cost of my premiums?
What happens if I don't declare anything?
Driving a modified vehicle - Does it affect premiums?
Not driving, but keeping your vehicle? - What you need to do
Driving with a medical condition
If you have been diagnosed with a medical condition, such as epilepsy or you have a visual impairment like glaucoma, it could have a serious impact on the way you drive.
For this reason, it is vital that you disclose all information regarding your health status when applying for motor insurance, no matter what it is, as you may be putting your life and the lives of other drivers at serious risk of being involved in a road traffic accident.
There are certain driving restrictions with certain medical conditions, but it entirely depends on your personal situation, and it is often assessed on a case-by-case basis.
Who do I need to notify?
Whether you had a pre-existing medical condition before applying for cover or you were diagnosed with it halfway through your annual policy, you must tell both your car insurance company and the DVLA straight away.
You can tell your insurer by contacting them directly, and you can inform the DVLA by visiting the GOV.UK website, selecting your medical condition and completing the appropriate form.
What happens after declaring your medical condition to the DVLA?
Once you have informed the DVLA of your health condition, they will then assess it in more detail to determine whether or not you are able to drive safely on UK roads.
To do this, the DVLA might do one or more of the following:
Contact your doctor
Arrange a medical examination
Ask you to do a driving test
Ask you to get an eye test (depending on your condition)
It can take the DVLA up to 6 weeks to come to a decision based on their assessments, and when they do contact you, they will be able to tell you if you can continue driving or not.
They may need to issue you with a short-term, restricted car insurance licence, which will need to be renewed every year, or every 3 or 5 years, depending on your situation.
Additionally, they may tell you if you need to modify your current vehicle to suit your existing medical condition if necessary so that you can continue driving safely.
They will also be able to tell you if you must stop driving altogether. If you do not agree with any of the DVLA's assessment outcomes, it is possible to challenge their decision by making an appeal.
You must stop driving and give up your licence if either of the following applies to you:
You have been told to stop driving for three months or more by your doctor
Your medical condition does not meet the required standard of driving as per UK law
What medical conditions must be declared?
Usually, when applying for car insurance, the insurer will ask you if you need to declare any medical conditions or health issues to assess your premiums accurately and ensure you're fully covered for all situations.
If they don't, however, you must tell them about any existing problems.
Here is a list of notifiable medical conditions that need to be declared to the DVLA and your car insurance company (tap on each one for further information):
Sleep apnea (or apnoea) and fainting
Understandably, drivers who suffer with sleep apnea or related conditions pose a much higher risk to others, as some of the symptoms include feeling extremely tired and finding it difficult to concentrate. Those who regularly faint also pose a real danger to themselves and other drivers on the roads, as it can be very unpredictable and happen at any given time.
If your sleep apnea or fainting condition is considered to be mild or moderate by health professionals and you do not experience severe tiredness, you don't need to inform the DVLA about this, according to the SLeep Apnoea Trust Association.
At Compare UK Quotes, we recommend informing the DVLA and your insurer even if your condition is mild or moderate, just to ensure your policy is still valid. If you are unsure about the severity of your condition or how it could affect your driving ability, you must seek advice from your doctor as soon as you possibly can, and refrain from driving until you have been told it is safe for you to do so.
Of course, if your condition is severe then you must notify the DVLA as well as your insurer.
Eyesight impairments
It is imperative that you disclose any issues with your vision to the DVLA and your insurance company, particularly if it has deteriorated significantly, you have double vision or you have lost your eyesight completely.
Eyesight is something that can worsen with age, as well as cataracts, glaucoma and night blindness - all of which need to be declared.
If you ever experience any problems with your eyes, you should visit your doctor straight away, as you may need to stop driving until you can have an eyesight test.
Diabetes
There are different levels of diabetes and in many cases, the condition can be managed. For a lot of people with diabetes, however, they need to take insulin to treat it and keep it under control.
If you are a driver that has diabetes and needs to take insulin, you must disclose this information to your insurer and the DVLA, who will issue you with a restricted driving licence, which will need renewing every 1, 3 or 5 years, depending on your individual case.
Heart conditions and strokes
If you have a heart condition or have experienced related conditions such as strokes in the past, you must disclose this to the DVLA and your insurer.
If you ever experience a stroke or a transient ischaemic attack (TIA), you must not drive for at least one month after it happened. After one month, you must visit your doctor again to determine your ability to drive safely. If you are permitted to drive again, your licence will need restoring.
Epilepsy
If you ever experience an epileptic fit or seizure, you must seek medical attention or see your GP straight away, in addition to notifying your car insurance provider and the DVLA immediately.
It is likely that the DVLA will want to assess your condition to determine the severity of it and whether or not you can drive safely, as this condition can occur at any time, similar to sleep apnea and fainting.
In any case, you will probably be given a restricted licence that must be renewed every few years so that they can keep track of your condition and driving ability.
Physical disabilities
If you have a physical impairment or disability, particularly one that could interfere with your driving ability, you must inform your insurer and the DVLA.
If your vehicle has been modified to help you drive, you must tell your car insurance company to avoid invalidating your policy in the event of a car accident claim.
It is also important to check if your insurer offers appropriate courtesy cars, so that they can provide you with one suitable for you after an accident.
Neurological conditions
If you have a neurological condition, it will need to be assessed by your insurer and DVLA to determine your ability to drive and the severity of your condition. Depending on your situation, you may need to renew your licence annually.
Some neurological conditions include:
Multiple sclerosis
Parkinson's disease
Narcolepsy
Motor neuron disease
Alzheimers
If you suffer with a condition that gradually gets worse over time, like motor neuron disease and Alzheimer's, you may need regular assessments.
Mental health
There are many different aspects to mental health, including anxiety and depression. If you suffer with mental health issues, you will need to see your doctor. If they can confirm that you do not have the following problems then you shouldn't need to contact the DVLA to let them know.
Concentration
Agitation
Suicidal thoughts
More severe mental health conditions include psychosis and schizophrenia. Drivers who suffer with these types of mental health problems will be assessed individually, with consideration of any medication taken to help manage the condition.
Hearing impairments - Can you drive if you are deaf?
Yes. It is possible to drive a vehicle if you have a hearing impairment, without the need to inform or be assessed by the DVLA and your insurer.
There are currently no restrictions for drivers with hearing problems and they shouldn't receive more expensive premiums as a result.
If your medical condition isn't listed here, you can visit the GOV.UK website to look at the DVLA medical conditions list.
How will my medical condition affect my premiums?
If you have a medical condition, it doesn't necessarily mean that you will face higher premiums when purchasing car insurance.
According to the Disability Discrimination Act 1995, insurance companies are only permitted to increase premiums for drivers with medical conditions if it can be proven with reliable data that the condition poses an increased risk to themselves and other drivers on the road.
Generally, if the DVLA has issued the driver with a standard driving licence (and not a restricted one), then most insurers won't increase premiums.
However, some insurers may increase the cost slightly depending on your health issue, so the best thing to do is to compare quotes to try and find the best deal for you. You can compare quotes right now by visiting our car insurance page here.
What happens if I don't declare anything?
Failing to notify your car insurer or the DVLA of a medical condition can lead to serious consequences. You could face a fine of up to £1,000 if you are caught lying and failing to inform the DVLA or your condition.
And, if you are involved in a car accident and you haven't told anyone about your condition which may have compromised your ability to drive safely, you may even face a court prosecution.
Read more about the consequences of lying on your car insurance application here.
Driving a modified vehicle - How does it affect your premiums?
If you have a physical disability or another health condition that has an impact on how you drive, you may have a vehicle that has been designed specifically to cater to your needs, or you may have modified or adapted your existing vehicle to make it more suitable for you.
Your vehicle may have:
Hand controls instead of pedals
Steering wheel aids
Electronic accelerators
A ramp
If you have a modified vehicle, you may need specialist insurance. Read our guide for further information: How Will Modifications Affect My Car Insurance?
Do you have to tell your insurance company if you modify your car?
Yes, your insurance company must know exactly what vehicle you're driving, whether it has modifications or not, to ensure you are fully covered in the event of a car accident.
If you don't tell them about any changes to your vehicle, your car insurance policy will be invalid in a road traffic accident and it is likely that you will have to fork out the costs for any damage, repairs or injuries, which can be extortionate. By informing your insurer, however, you shouldn't be liable for such costs if the accident wasn't your fault - if the accident is your fault, then your insurance policy is there to cover you.
A car that's been adapted for disabled drivers has many different added components compared to a standard vehicle, which would cost more to replace in the event of an accident. For this reason, your car insurance premiums could increase as a result of your modified car.
Not driving, but keeping your vehicle?
Depending on your medical condition and what you've been told by the DVLA, you may need to temporarily surrender your driving licence - but of course, you probably still want to keep your car in the meantime.
If you're not driving your vehicle and it doesn't have insurance or tax, it must be declared as 'off the road' with a Statutory Off Road Notification (SORN) and your car must be kept on private land or in your garage - not on any public roads or spaces.
It's also worth noting that if you want to cover your vehicle for theft while it has a SORN, some insurance companies will provide what's known as laid up insurance.
Find out more information about SORN and the consequences of not obtaining on in our guide: What does SORN mean?
Get affordable cover, no matter your medical history
Whatever your medical background, there are insurers available in the UK who are willing to cover drivers with impairments, provided they can assess your condition in detail to determine the level of risk you pose to yourself and other drivers.
Just remember to be honest when applying for cover, and make sure you contact the DVLA to let them know about your condition.
Prices may vary considerably between insurance providers, so it pays to do your research and compare quotes offered by a range of companies.
You can compare quotes right now by tapping the green button below. For further information regarding car insurance and related advice, take a look at our useful guides below.
Related guides
---