5 Costly Car Insurance Mistakes to Avoid
Steer clear of these mistakes to save money on cover.
---
---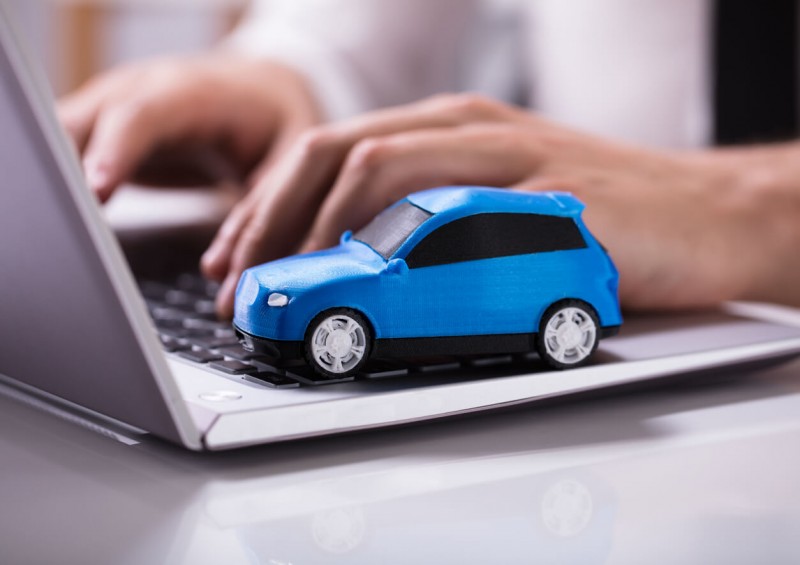 Car insurance is never cheap, as such, but there are many things that we can do to do make it cheaper or more affordable for ourselves.
Here, we list five common and costly mistakes that drivers in the UK make on a yearly basis when taking out cover or renewing their existing car insurance policies. If you are conscious of these mistakes and actively avoid them, you are guaranteed to save money on your car insurance.
1. Accepting car insurance auto renewals
One mistake that many drivers in the UK make is remaining loyal to their car insurance providers by simply accepting the auto-renewal price of their cover, without checking to see whether or not they are paying more than they should be.
Insurance companies have been known to increase the cost of policies year-on-year for no apparent reason, other than the fact that the policyholder has remained loyal. This has become known as the 'loyalty penalty', and over six million insurance customers are falling victim to it each year.
An investigation into this found that, overall, motor and home insurance customers in the UK were paying up to £1.2bn more than they needed to.
Many drivers in the UK are too willing to accept auto-renewals at an unfair price, and the reason behind this is often laziness or a lack of knowledge. You now have the knowledge, so it's time to be proactive.
When your renewal date approaches, do your research online and with comparison sites to get a few different quotes from a range of providers and gauge a better understanding of how much you should really be paying. If the price you're being offered by your existing provider is too much, then don't be afraid to switch.
If your renewal date is approaching, why not get a quote today through Compare UK Quotes? Use our handy tool to get a quote now:
2. Not using comparison websites
Before accepting the first quote you're offered, it's crucial that you shop around and use car insurance comparison sites to ensure that you get the best deal available.
Comparison sites are a great way of getting quotes from several car insurance companies, all in one place, so you can easily compare costs and determine how much you should be paying for your chosen level of protection.
Get started today with Confused.com, Compare the Market, or MoneySuperMarket!
At Compare UK Quotes, we recommend using more than one comparison site when comparing quotes, as each one may provide different offers.
3. Ignoring telematics or black box insurance policies
Black box car insurance can be a serious money-saving tool for all drivers, but particularly young drivers, who generally tend to receive the most expensive premiums.
The black box tracking device measures your driving tendencies, such as your acceleration, speed, braking and cornering, and then provides that information to your insurer and yourself (often through a smartphone app).
If you prove that you are a safe driver – i.e. you drive within the speed limits and don't brake or corner harshly – you will be rewarded with cheaper premiums.
Young drivers in the UK have saved an average of almost £600 per year thanks to black box insurance, according to data collected by MoneySuperMarket, so it's an option certainly worth exploring.
Read more: What is Black Box Car Insurance?
4. Avoiding fully comprehensive car insurance
Fully comprehensive cover is the most extensive level of protection that money can buy, which often leads to people thinking that it is also the most expensive type of policy. This was traditionally the case, but it has proven to be untrue in recent years.
Comprehensive cover is, in fact, the cheapest type of car insurance for many in the UK, and we explain why this is in our guide to common car insurance myths.
5. Lying on your car insurance application
Lying on your application can be a significant and costly mistake if ever you need to make a claim (which is what the insurance is for).
While it may be tempting to lie about any modifications to your vehicle or previous claims that you have made in order to reduce the cost of your car insurance – it really isn't worth the risk.
If you lie on your car insurance application and the provider finds out when you make a claim, your cover will be invalid, the provider will usually refuse to pay out and your premiums will have gone to waste.
Your future insurance premiums will soar and, as it's a form of fraud, you could also end up with a hefty fine, or worst case scenario, in prison!
Car insurance advice at Compare UK Quotes
Avoiding the above mistakes is just one way to save money on your car insurance, but there are many more.
Here at Compare UK Quotes, we provide up-to-date guides and tips on everything you need to know about car insurance, from getting black box insurance to finding the best providers in the UK.
For more information, be sure to read our related guides:
---