Car Finance For Self-Employed Drivers
---
---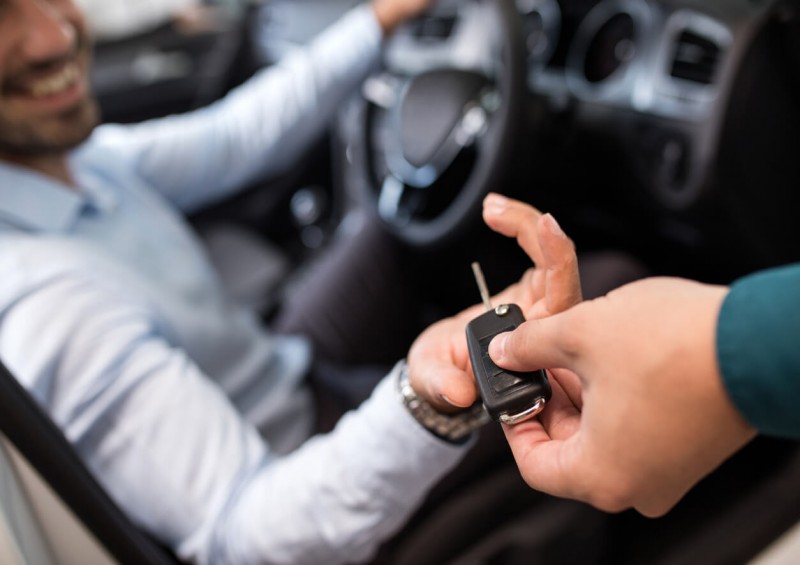 According to the Office for National Statistics, towards the end of 2019, over 5 million people were self-employed.
Years ago, one of the best ways to buy a car when self-employed, especially if you had no accounts or proof of income, was to have the money sitting in your bank or cash in your hand - because historically, being self-employed could heavily hinder your eligibility for car finance.
However, due to consumer demand for credit and the rise in self-employment, car finance for self-employed workers is now more competitive and easier to come by than ever before.
To help you learn more, this handy guide explains all you need to know about car finance for the self-employed and answers all your most commonly asked questions about how to get car finance and what you can do to improve your chances of being accepted.
So, let's kick off with the basics.
Car finance: Employed vs self-employed
The definition of 'employed' is that you work for a person or company who pays you a salary for the work you do. If you are employed, you are NOT responsible for paying your own tax or National Insurance contributions to HMRC - your employer is.
On the contrary, the definition of 'self-employed' is that you work for yourself and are solely responsible for earning your own money. You're also directly responsible for maintaining accurate financial records (or paying an accountant to) and for paying tax and national insurance contributions on your income to HMRC.
If you are employed, it is easier for you to provide proof of your [reliable] income and employment to a lender, and of course, lenders find this much more reassuring.
The longer you have been employed, the better, as this will also help you get a better car finance deal (i.e. a lower APR on a loan).
However, conversely, if you're self-employed, your income can be seen as unreliable by some lenders as you're not guaranteed an income (salary) like an employee.
for this reason, obtaining car finance is always going to be easier if you're employed, but the restrictions once faced by the self-employed seeking car finance are no longer as stringent.
Read more: The Best Way to Finance a New Car
Can I get car finance if I'm self-employed?
The best way to get finance for a car when you're working for yourself is to have one or more of the following:
Up-to-date accounts/tax returns
Proof of ID
Proof of your income (last 3 months)
Proof of Address (last 3 years)
A deposit (at least 10%)
If you don't have one or more of the above and think you will struggle to get car finance, we will advise on how you can deal with potential issues and what you can do to rectify them.
Can I get car finance if I'm self-employed with no accounts?
When seeking self-employed car finance, expenses and income records from your self-employment can be important, but in certain cases, they are not essential.
If you're unable to provide at least three years' worth of accounts (preferably prepared by an accountant) and/or tax returns then you may be asked to provide your last three months' bank statements as proof of your income instead. You will also need to provide proof of your address.
However, a credit check will be conducted on all car finance applications which, if favourable, could be all you need if you're registered on the electoral roll and have a 10%+ deposit.
Learn more: Credit Scores Explained
Can I get car finance with no proof of income?
With some lenders, this is possible. Proof of income isn't always necessary, especially if you're on the electoral roll, pay a decent deposit and have a good or excellent credit score.
If you have no proof of income, you should check your credit score online. Many lenders will check your credit file (including your credit score and report) and if you have a good score and respectable credit history, you should be able to get a car loan.
To learn more, read our useful guide on Creditworthiness to see what lenders take into consideration when deciding whether or not to let you borrow. Alternatively, check your score for free now (30-day free trial period):
Car finance: Does this affect self-employed income tax?
Yes it does, and in a good way! If you use traditional accounting, you can claim 'capital allowances' on a car you have purchased to use in your self-employed business. This means that part of the value of your car can be deducted from your profits, thus reducing your tax liability.
If you use cash basis accounting, you can still claim capital allowances on a car you purchase, unless you use simplified expenses. Additionally, if you use the car you are buying for business purposes, you can also claim interest on a car loan as part of your 'expenses'.
You might like: Car Leasing and Tax Advantages
Why you need to be on the electoral roll
If you're on the electoral roll, not only will this help boost your credit score, it will also provide concrete proof of your address to a lender.
That said, being on the electoral roll is not a requirement for obtaining car finance, it just vastly improves your chances of success.
Lenders will require proof of your address for the last three years in some way though, as you are legally required to have been a resident in the UK for at least 3 years to be able to apply for car finance.
Can I get car finance with bad credit?
If you have a bad credit score, obtaining any type of loan (including car finance) can and will prove challenging. This is especially true if you have no proof of income or address.
There are, however, some specialist lenders that will help people with bad credit. You can approach them, but again, without proof of income or address, your chances of a successful car finance application are limited. These types of specialist car loans are less competitive and will attract a higher interest rate.
If you have proof of ID, income and address but have a bad credit rating, there are ways in which you can improve your credit score. To find out what you can do to improve it, take a look at our blog How to Improve Your Credit Score Immediately.
Self-Employed: Car lease options
If you're self-employed, as an alternative to buying, car leases can be sought for business or domestic purposes. Similar to self-employed car finance requirements, you could be asked to produce or have:
3 years' accounts
3 months' bank statements
Proof of your ID and Address
If you want a new car, car leasing can be a cheaper option than car finance as it can save you money and has tax advantages to boot.
If you have bad credit and want to lease a car, take a look at our guide Leasing a Car with Bad Credit.
To conclude, obtaining car finance or leasing a car when you're self-employed is not as difficult as you might think, especially if you have a good credit rating. There are also tax savings for both of these options if you use your car for business purposes.
Check your score now to get a better idea of your eligibility for car finance and credit, or check out our related articles below for further help and advice.
Related guides
---