How to get your finances in order - A guide for students
---
---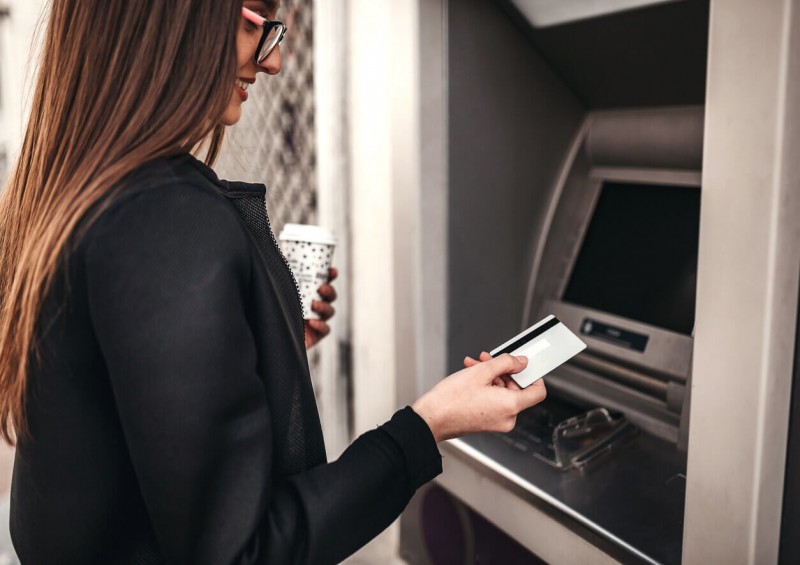 A large majority of UK students have a shoestring budget to live on and without careful planning, some could end up [miserably] nursing half a pint of warm cider while their budget-savvy mates are necking vodka jelly shots.
So, if you're a struggling student or you're about to start your first year at uni, here's invaluable guidance on how to get your student finances sorted.
How can I manage my money as a student?
Once your student finance loan is approved and you have a good idea of what your income will be, first and foremost, you need to create a budget (more on this below).
Remember, if you manage your spending and keep on top of your finances, instead of only enjoying the first few days of a month (when your student loan instalment comes in), you can enjoy the whole month instead!
Successful money management for students means not spending more than your income. To avoid overspending, hone in on your budgeting skills and be shopping savvy by shopping at Lidl or Aldi instead of Waitrose or M&S and elbow your way into the reduced items section (without injuring anyone of course!).
As well as being thrifty, you need to be disciplined and stick to your budget by controlling your spending. A good way to keep track of your spending is to use money saving apps or two bank accounts (one for bills and another for disposable income) to help you do this.
The good news is that in addition to making sure your debt doesn't spiral out of control, responsible money management as a student can help to build your credit score from a young age. And, with a solid credit history and a good credit score, you can gain access to a wider variety of loans, credit cards and mortgages, with lower interest rates, in your adult future. We promise that you'll thank your younger self when you're older!
Read more: 14 Reasons why your credit score is important
How to create a simple student budget
There are many free templates you can use online to prepare a student budget planner and there's also a university-specific free online budget calculator you can use to gauge what your living costs are going to be at the university you're going to.
If you'd like to create a simple student budget from scratch, we recommend using a free Google Sheets or a Microsoft Excel spreadsheet and setting up two separate columns: one headed 'income' and the other 'expenditure' or 'outgoings'.
Income:
You should insert your monthly income from any one or more of the following sources:
Student loan

Bursaries, grants, scholarships or sponsorships

Additional funds from parents/guardians/relatives

Earnings from a job (if applicable)

Savings you've specifically set aside for using as a student
Expenditure:
Your monthly outgoings should include:
Tuition fees

Accommodation fees (student halls or private rent)

Household bills: water, gas, electricity, internet, TV Licence

Insurance: house contents or

car insurance

Travel costs: train, bus, taxi, car fuel

Groceries (including necessary toiletries)

Mobile phone bill

Debts (monthly repayments for any credit cards, loans or overdrafts)
Then total up each column and deduct your expenditure from your income to arrive at your disposable income figure.
Disposable income is what can be used to buy non-essential items like clothing and shoes, or for special treats and socialising.
What if your student loan isn't enough?
Once you've prepared a budget planner, if you discover that your outgoings exceed your income, you can try to get additional funding from:
Scholarships

Bursaries

Grants

The Bank of Mum and Dad (or your guardians)

A part-time job that fits around your studies

Selling any unwanted possessions on Facebook Marketplace, Gumtree, Vinted, etc.
If you try all of the above and you still don't have enough money to survive on, you should enquire with your university if they have a 'hardship fund' or similar you can apply for.
You might want to read: How do student loans work? [The ultimate guide]
How do students organise their finances?
Different students will have different methods of managing their money, while some may struggle to organise their finances, leading to a dip in their mental health or having to terminate their studies.
To avoid these undesirable, bleak scenarios, here's some top tricks and money tips to help maximise student budget and spending:
Create a budget

and stick to it!
There's little to no point in creating a budget and then completely ignoring it by blowing your entire disposable income within the first few days of a month.
Open a student bank account or two!
A student bank account typically offers a few worthwhile perks like interest-free overdrafts or travel discounts like Railcard reductions. Also, two accounts so you have a separate account for your disposable income is a great way to separate and organise your expenditure. If you have one account for paying all your mandatory outgoings and then, in accordance with your budget, transfer surplus funds for spending over to a separate account, you can avoid spending more than you should without too much of a headache.
You could even open an account with the likes of Monzo or Starling as they have handy 'saving pots' where you can keep your spending money separate.
Take advantage of student discounts
Shop around and look out for the many discounts available to students for reduced fees on shopping, nights out and more. You'll need to provide evidence that you're a student to take advantage of these discounts so have your student ID to hand. You can also download a student discount app called TOTUM which is the only student discount scheme recommended by the National Union of Students.
Read more: How to budget at uni - a guide for students
Can I get financial support as a student?
Yes, many students can get financial support and it's not just grade A students that can get support either.
"If you don't ask, you don't get'' as they say, so if you meet the necessary eligibility criteria, you should try applying for everything and anything to make your student life more comfortable.
Some of the financial support you can get, depending on your personal circumstances and which college or university you go to, can include:
Scholaries, bursaries or awards (apply to your college or university)

Universal Credit

(apply to the government)

Hardship funds

(check if your university reserves money for these)

Council Tax exemption

(for housing where all tenants are full-time students)

Childcare Grant (for full-time students with a child under 16)

Disabled Students' Allowance (for students with disabilities)

Extra help

specifically for medical, social work and teacher training students

Travel grants (for students studying abroad)

Charitable grants

(click on the link to search for available grants)

A bursary payment specifically for students

leaving local authority care
How much does a uni student need to live on?
According to a report by the Universities and Colleges Admissions Service (UCAS), students spend an average of £247 per week and that's almost double (£427 per week) during freshers' week! Yikes!
Whats a good monthly budget to have as a university student?
A good monthly budget for a university student can depend on, amongst other things, the geographical location of your university.
A good monthly budget for a student in London:
The London School of Economics and Political Science (LSE) estimates that students studying in London should allow between £1,100 to £1,300 per month for their living costs. However, this is just an estimate and you should prepare your own budget and research average costs in the area where your university is located. You should also use UCAS's university-specific budget calculator.
A good monthly budget for a student outside of London:
According to Save the Student, their National Student Money Survey revealed that the average student's living expenses are approximately £810 per month or £187 per week. This is of course slightly less than the amount reported by UCAS that found a student's average spend was a whopping £247 per week.
---