The Impact of Coronavirus on House Prices
---
---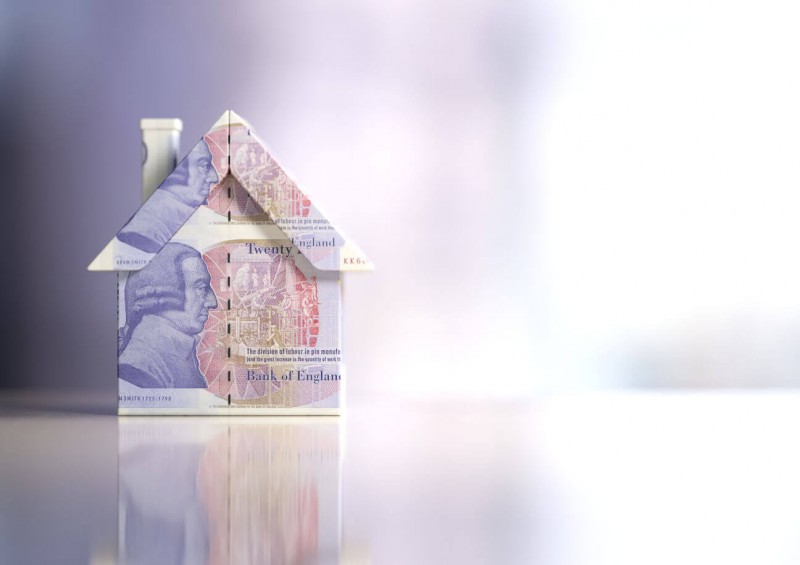 Since the UK's first lockdown back in March this year, Covid-19 is generally having a well publicised, devastating effect on the economy.
Many people are struggling to pay their bills and are losing their jobs, and thousands are having to take mortgage payment holidays. However, there is one 'shining beacon' in the embers of the dwindling economy - the booming housing market.
Many people must be wondering how long this house price boom will last, especially with reduced rates of Stamp Duty ending at the end of March 2021.
In this guide, we explain how the Coronavirus pandemic is generally impacting property owners, sellers and buyers and the UK property market.
How have house prices been affected by Coronavirus?
The Covid-19 pandemic has had a huge impact on UK house prices. Here are some of the very latest news and statistics for the property market in the UK:
The average UK house price is at an all-time high of £250,457, according to Halifax.
In October 2020, house prices were 7.5% higher than the same time last year.
Home valuations for house sales were up by 38% last week, according to Homes & Property.
HMRC data shows a continuous 5-month rise in UK home sales in September 2020.
You can still sell your home during the 2nd UK lockdown - estate agents are open and in-person house viewings during coronavirus can still take place.
Rightmove reports an unprecedented 50 days is the average time it currently takes to sell a property.
You might like: The Impact of Coronavirus on Home Insurance
Are house prices falling?
Average house price predictions are mixed, but the overall opinion seems to be that house prices will continue to increase slightly until spring 2021 when the housing market is expected to plateau. However, some experts are not ruling out a complete house price crash just yet.
According to PriceWaterhouseCoopers' latest economic update, there will either be a minimal increase or fall over the next year.
A report by Hamptons International Housing Market predicts the housing market is expected to continue to grow in 2020, but will drop off in some English regions next year.
The Centre for Economics and Business Research forecasts that house prices will fall by almost 14% in 2021 after the government's Stamp Duty help is withdrawn.
Savills also expect prices to soften in the spring of 2021.
According to Mr Woolnough (Bond Manager at M&G), there is a chance that house prices could decline to record lows, worse than that seen in previous housing market crashes.
An article by The Times predicts that "House prices will fall by almost 14% next year" after the Stamp Duty reduction ends.
Can I get a good mortgage deal now?
According to Zoopla, mortgage approvals for house purchases soared to a 13-year high in September, mainly as a result of low interest rates, lockdowns and the government's Stamp Duty reduction.
However, uncertainty in the market due to Covid and Brexit, means that mortgage interest rates have continued to rise over the last three months, but they are still lower than before the Covid-19 pandemic took hold.
So if you're an existing homeowner and are able to get a fixed-rate mortgage offer, then now is the time to apply as fixed-rate mortgage deals have recently halved.
Of course, if you're looking to re-mortgage and the interest rates are lower than when you took out your existing mortgage, you should start looking to do so sooner rather than later.
Read more: What Stops You From Getting a Mortgage?
What does all this mean for first-time buyers?
Mortgage deals for first-time buyers with small deposits (less than 15% of the purchase price) are almost non-existent, but you may get a good mortgage deal and interest rate if you are lucky enough to have a large deposit.
That said, one or two mortgage lenders are still offering mortgages to first-time buyers with smaller deposits. Ray Boulger from John Charcol independent mortgage brokers says: "We are seeing lenders like Coventry Building Society and Virgin Money, dip in and out of the 90 per cent mortgage market". However, these types of offers are increasingly rare and could stop at any time, so you'll need to get in there quickly.
Additionally, the government has recently pledged to give help to first-time buyers by promoting 95% mortgages, but no one yet knows when or how this will happen.
If you are a first-time buyer, you should seriously consider taking out mortgage payment protection insurance if you don't already have a policy, especially in the current volatile climate as you just don't know what the future may hold.
For further information and advice on home insurance and mortgages, see our useful articles below.
Related guides:
---