6 Million People Fall Behind on Bills During Covid-19
---
---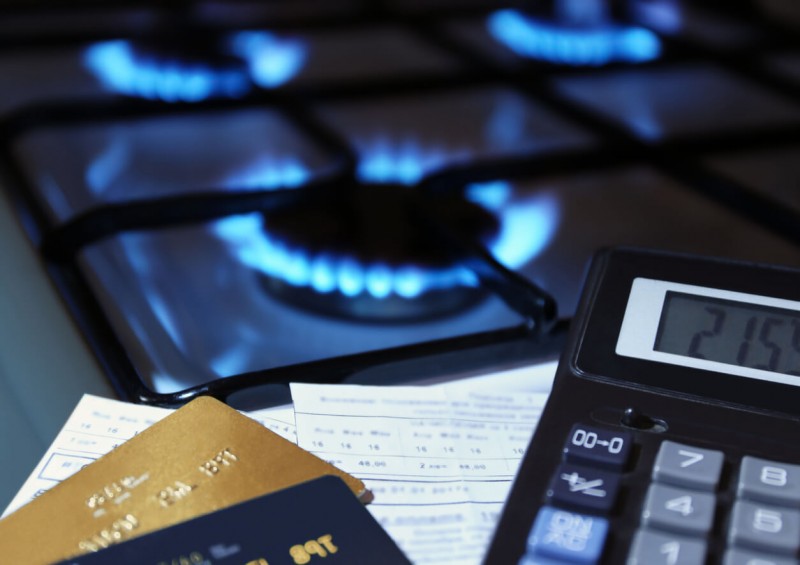 A recent survey carried out by Citizens Advice – a consumer group in the UK – found that around six million Britons have fallen behind on their household bills during Covid-19.
Key workers, carers and vulnerable people who were forced to shield were among those who had the most difficulty paying their bills, which only reiterates the uncertain financial situation that many people are still experiencing.
The impact of Coronavirus on bills
The Citizens Advice survey collected information from 6,000 people in the UK, with one in nine of those respondents admitting that they had struggled to pay their bills on time, including utility bills, broadband and council tax. This works out as the equivalent of 6 million people across the country.
One fifth of people who were already falling behind on their bills before the pandemic told Citizens Advice that they had gone without essentials during the last few months, including some that had gone without food.
The same amount of people also said that they had resorted to selling their possessions in order to get by.
As the government's Job Retention Scheme – also known as the furlough scheme – and three-month payment holidays are due to come to an end in October, experts are concerned that many more people could fall into financial hardship in the final quarter of this unprecedented year.
Read more: Mortgage Payment Holidays Explained
What has been said?
Chris Whitehead, an advisor at Citizens Advice, warned that "this is a crisis that nobody could have planned for financially and we hear daily from people how tough it's been for them to deal with the immediate issues of putting food on the table, paying the bills and essentially just getting through the day".
He continued, mentioning the fact that many had been impacted by being laid off from their jobs or being furloughed: "We're hearing from people who are struggling to keep their head above water after months on reduced incomes. From having fallen behind on a few bills, they will soon be at risk of losing the roof above their head, or being targeted by bailiffs. They are simply overwhelmed and at rock bottom".
The people who have fallen into debt during the pandemic may have that weight on their shoulders for many years to come, with Citizens Advice stating that those who had financial advice from them in March will take two and a half years to clear their debts, on average.
There are, however, several ways to minimise your risk of falling into financial difficulty when it comes to paying your household bills.
You might like: Why You Should Switch Energy Suppliers
How to get cheaper household bills
In order to reduce the cost of your utility bills, you can either sign up to an auto-switching service like Look After My Bills or compare energy quotes yourself.
To minimise the risk of falling behind on your gas and electric bills, you should always make sure that you are not paying too much for energy with your current utility supplier.
One way of doing this is comparing gas and electric quotes yourself using a comparison site, where users often save up to £300 on their energy bills each year by switching companies.
Read more: How Much Can I Save By Switching Energy Suppliers?
By comparing gas and electricity deals from the likes of Bulb, British Gas, Npower, OVO Energy, Sainsbury's Energy, SSE, and smaller providers like Pure Planet, People's Energy and Tonik energy, it will help you to identify the best deal for your home and budget, and therefore, how much you should really be paying.
Once you find an offer suitable for you, you simply switch energy suppliers and start saving money straight away, making it easier for you to pay your bills each month and reducing your chances of falling into debt. Just make sure you are aware of any early exit fees with your current supplier.
Get started by comparing energy deals today:
Look After My Bills
Look After My Bills (LAMB) is a company that automatically switches you to a better energy deal if it finds a more affordable tariff. It does all of the hard work for you, meaning that you don't have to spend hours comparing deals online yourself.
You simply sign up for free and then LAMB gets to work, ensuring that you aren't paying too much for your household bills every year.
If you remain with the same supplier for years on end, it's likely that you will end up paying too much for your bills simply due to loyalty tax, where providers over-charge loyal customers simply because they have not switched.
This is one of the many ways people fail to pay their energy bills, as they are paying over-the-odds every month and simply cannot keep up with the payments.
By signing up to Look After My Bills, you are reducing the likelihood of you falling behind on your bills, as they should be more affordable and will not break the bank each month.
Important: If you have already missed payments, your debt won't disappear if you switch energy suppliers or any providers of household bills, so be sure to contact the relevant companies in order to arrange a way of paying back what you owe if you are in arrears.
For more information on saving money on your energy bills, be sure to check out our related guides:
---