Power Cut Compensation
How to Claim Money Back
---
---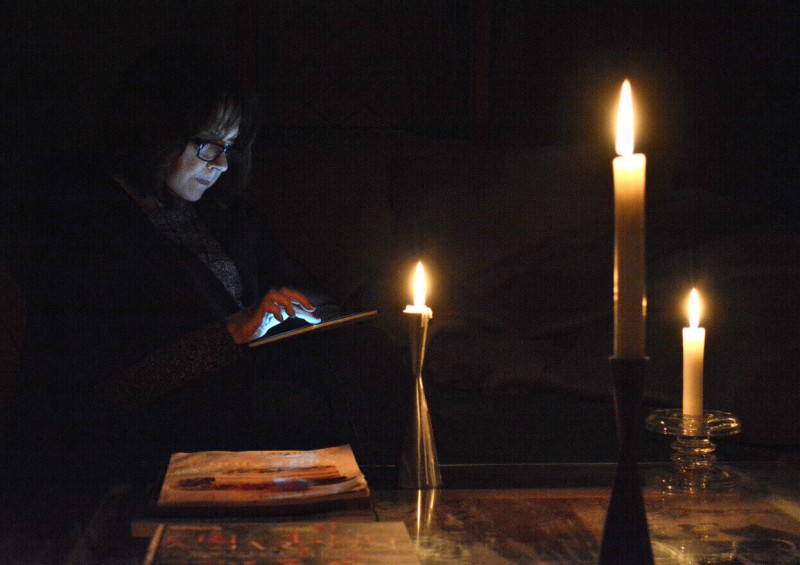 Most of the time we're told about them in advance, but sometimes they take us by surprise.
Unexpected power cuts are much rarer than they used to be, but given the number of electrical appliances we all have in our homes, they can cause massive disruption to our everyday lives.
The inconvenience caused all depends on the length of the power cut. It may just be a case of waiting for your Wifi hub to power up, but a lengthier outage could mean damage to appliances and loss of food from fridges and freezers.
If you experience a power cut which you have not been previously informed about, there are steps you can take to claim compensation if you have sustained damage or loss.
Why do we have power cuts?
There are many different reasons why you could suffer a power outage in your home. In the UK, the most common reason for a power cut is for planned engineering works in your area. These planned power cuts will not be organised by your energy supplier, but by your local electricity distributor - you can find a list of these here.
Another example of when your electricity may cut out is if there is a fault at a power station or if there is damage to power lines due to poor weather. Again, this is the responsibility of your electricity distributor, not the companies that send you your energy bills.
Read more: How Much Money Can I Save By Switching?
What to do if you have a power cut
The first thing to do is to make sure that you and your family are safe and can find their way around the home. Most smartphones are now fitted with powerful torches, but it's also useful to keep a couple around the home in case the power cut happens at night. Candles are also an option, but also very dangerous if you are intending to move around whilst the power is out.
Turn off any electrical appliances around the home such as televisions, microwaves and washing machines - this will prevent any damage to these appliances when the power comes back on. Once power is restored, leave it 5-10 minutes before switching them back on.
Next, check to see whether your neighbouring houses have also been affected. If the power outage has happened during the day, knock on a couple of doors to check; if it's night time then a quick glance outside should be enough.
If your neighbours still appear to have power but you don't, then it's likely that there's a problem with the fuses and/or trip switches in your home. You can find out what to do if your fuse box trips, here.
You can also try calling 105. This service allows you to find out information about any power outages near you. You don't need to know who your electricity distributor is before you call - you will be put through to the correct one when you ring up. You can also use this service to report any damage that you spot to electrical equipment.
Alternatively, visit the National Grid power cut checker to find out more and to see who your Distribution Network Operator (DNO) is.
Compare quotes to see how much you could save by switching energy providers:
Can I claim compensation if I have a power cut?
You may be able to claim compensation if you suffer a loss of power for a significant amount of time. It's important to remember that you cannot claim compensation from your energy supplier if there is a power cut - everything must go through the energy distributor for your area.
The only exception is if you are on a prepayment meter which is found to be faulty - it then becomes the responsibility of your energy provider to fix the meter in a certain timeframe.
You will not be able to claim for any financial loss (for example any damage to carpets and floors or for any spoiled food) - this would have to be dealt with by your home insurer.
Planned work
The electricity distributor must give you two day's notice if they are planning to do work in your area. If you do not receive this notice then you are able to make a claim, as long as you do so within one month.
If you do receive notice from your local distributor, you can also claim compensation if your electricity is cut off on a day not mentioned in the notice.
Unplanned power cuts - How long does a power cut last before compensation?
The amount you can claim from your electricity distributor is based on the number of homes affected by the outage.
If the power cut affected fewer than 5,000 homes, you are entitled to £75 if outage lasted longer than 12 hours (and a further £35 for each 12-hour period afterwards).
If it affects more than 5,000 homes, you will receive £75 if the outage lasted longer than 24 hours (and a further £35 for each 24-hour period afterwards).
If the power cut was caused by poor weather, the number of homes affected is not applicable - you'll receive a flat rate of £70 if the power was off for 24 hours or more - dependent on the severity of the storm, this could be increased to 48 hours+.
To find out how many homes were affected in your area, you can contact your local distributor.
For further information regarding energy suppliers and switching, be sure to check out our related guides below. To compare energy quotes online now, tap the button to see how much you could be saving on your utility bills:
Related guides
---