Expired Driving Licences Are Being Extended by 11 Months
---
---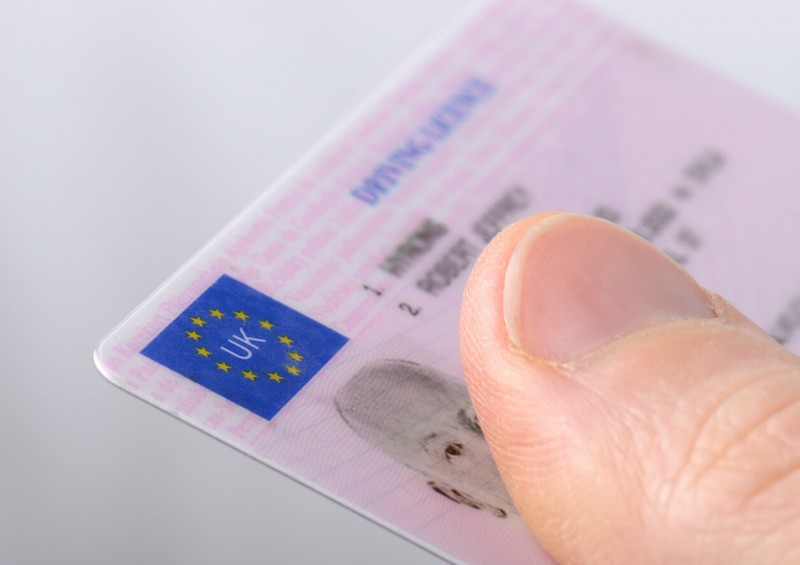 Photocard driving licences that expire between February 1st and December 31st 2020 have been extended for 11 months from the date that it was originally due to expire, the Driver and Vehicle Licensing Agency (DVLA) has announced.
This is the second time since the Coronavirus (Covid-19) lockdown began that the DVLA has extended the validity of photocard driving licences, with the first extension being announced back in June.
The original seven-month extension to the validity of licences was seemingly not enough, as the agency "continues to buckle under demand for renewals during the Coronavirus pandemic", according to This is Money.
The 11-month extension to driving licences
This extension essentially means that motorists whose current plastic driving licences were due to expire between the beginning of February and the end of December 2020 will now automatically become valid for another 11 months.
If your licence expires any time after that – in January or February of 2021, for example – then it will not benefit from the additional 11-month extension.
Drivers who are eligible won't need to apply for a renewal until they receive a reminder before the extension comes to an end.
Julie Lennard, chief executive of the DVLA, explained why these temporary changes had been put in place: "Being able to drive is a lifeline for millions of people and this further extension will ensure that in these uncertain times, drivers don't need to worry about the admin or the associated costs with renewing their licences".
Renewing your driving licence in the UK usually costs £14 online, £17 by post or £21 at the Post Office. It is free for motorists over 70 years of age.
Lennard continued, explaining how the extensions work: "The temporary extension is automatic, and drivers do not need to do anything. Drivers who have already applied to renew their photocard driving licence or entitlement to drive can usually carry on driving while we process their application, providing they have not been told by their doctor or optician that they should not drive".
The DVLA has stated that these temporary measures will ease pressure on both its staff and motorists in the UK, as many of its staff members are working from home and are unable to process applications sent via post.
Learner drivers waiting for a practical test
The Driver and Vehicles Standards Agency (DVSA) – which is a sister agency of the DVLA – has also announced that almost 400,000 practical driving tests are going to be made available during September, in the hope of clearing a backlog of learner drivers waiting to do their test during Covid-19 lockdown.
Driving tests were suspended for four months during the height of the pandemic, which reportedly created a backlog of between 400,000 and 500,000 learner drivers waiting to take a test.
Sarah Rees, managing director of AA Driving School, said: "For many learners, the last few weeks have been a merry-go-round of failed attempts to book a test and hours waiting in an online queue that goes nowhere".
Practical driving tests have resumed, but it seems that many are still being left unable to book their slots as the online system has been forced to shut down several times since it was re-launched.
Remember, if you are a learner driver and plan on using your own or your parents' car to practice while you wait for a test, you must take out learner driver insurance.
What about new drivers who are waiting to get their licence?
If you recently passed your test and are waiting for your plastic photocard licence to arrive in the post, you are still able to drive legally, as your pass certificate can be used as evidence.
However, what you do need is car insurance.
Car insurance for new and inexperienced drivers can be expensive, but there are plenty of ways to get cheaper cover.
Get started by shopping around and comparing quotes from a variety of providers:
Read more: Car Insurance for Teenagers in the UK
When does my driving licence expire?
If you are caught driving with an expired photocard licence, you could be stung with a fine of up to £1,000!
Your photocard driving licence must be renewed every 10 years in the UK.
While it's easy to forget when you should renew your licence, you can check when it expires by looking at the date printed on the front of the photocard under section 4b.
While the £14 or so you pay to renew your licence may be an inconvenience, it's a far better option than ignoring it and facing a £1,000 fine.
Remember: Drivers whose licences expire between 1 February 2020 and 31 December 2020 have an automatic 11-month extension from the date their photocard was due to expire due to the Coronavirus lockdown.
Related guides:
---