Driving Tests Resume After Coronavirus Disruption
How to get cheap new driver insurance
---
---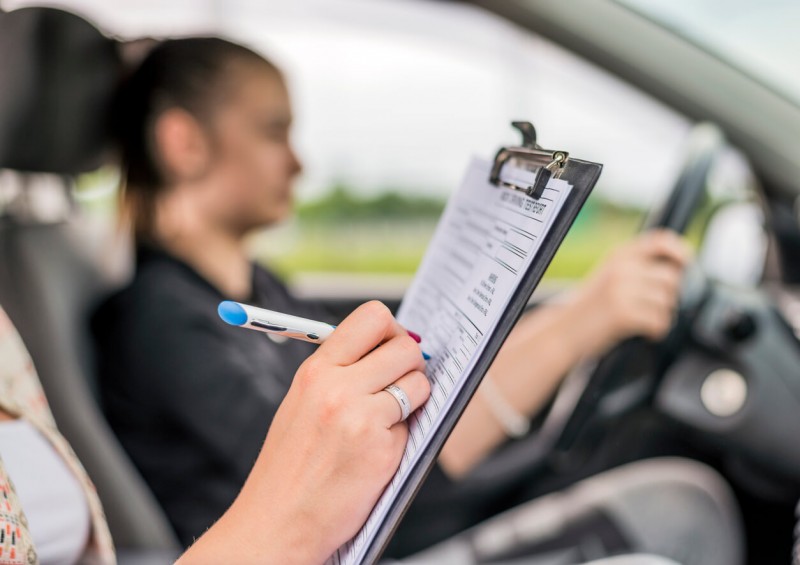 After being on hold since March 20th 2020 due to the Coronavirus (Covid-19) pandemic, driving tests have restarted for some drivers in England and will resume in Wales on the 17th of August, but there is currently no date set for those in Scotland and Northern Ireland.
As lockdown measures continue to ease, there will inevitably be an influx of new drivers on the road in the UK towards the end of summer, and it's important that everyone who passes their test gets the right level of car insurance for an affordable price (which isn't always easy for inexperienced drivers).
Driving tests restart in England
Driving tests have resumed in England, but only for those who had previously booked a test that was subsequently cancelled due to Coronavirus.
If you were one of many people whose driving test was cancelled during the Covid-19 lockdown, you should soon receive an email from the Driver and Vehicle Standards Agency (DVSA), which will give you the chance to choose a preferred date and time for your rescheduled test online.
You may not get an email immediately; it could take several weeks to reach you, depending on how close you were to taking your test. If, for example, you were due to sit your driving test on the 21st of March, then you should expect an email relatively soon.
If you did not have a driving test booked before lockdown, you will not be able to book one just yet.
As a result of Coronavirus, there will be some changes to the driving tests, including:
Drivers must wear a face mask unless there is good reason why they cannot

You must not arrive at your test more than five minutes before it begins

Toilets will only be available upon request

Drivers who make a major mistake mid-test will be told that they have failed immediately*
*Before Coronavirus, drivers were only told if they had passed or failed at the end of the test. According to Your Money, in order to minimise the amount of time drivers and examiners spend together in the vehicle, they will now be told immediately if they have failed.
Learn more: How to Get Cheaper Car Insurance for New Drivers
What has been said?
Head of Motor Insurance at Compare the Market, Dan Hutson, said that "the restarting of driving tests today will be welcome news to those who have had to bear the frustration of delaying their tests due to the pandemic".
He continued, expressing the importance of giving young people the opportunity to drive: "passing a driving test is about more than just getting around town, as cars are essential to secure and maintain some jobs. Our research found that over half (56%) of young people actively trying to pass their test during the pandemic said that not being able to progress with their test would negatively impact their chances of securing employment".
Mr Hutson did, however, warn that many drivers will be "worried about their recent lack of practice" and that "one in three drivers are nervous about the driving ability of their fellow road users after a period of absence off the road".
New driver car insurance
Car insurance is an expense that all drivers have to deal with, regardless of whether they're young or old, experienced or inexperienced.
However, it's well-known that new, young and inexperienced drivers usually face some of the most expensive premiums on the market. This is largely due to the fact that statistics show that inexperienced drivers are more likely to be involved in an accident or make a claim on their policy, meaning that insurers are more likely to have to pay-out.
Despite insurance premiums dropping during the Coronavirus pandemic due to the sudden drop in traffic levels, experts have suggested that we may see a sharp increase in premiums in the coming months, which isn't good news for new drivers, who are often over-charged as it is.
New data from Confused.com showed that 18-year-old motorists could pay up to £2,134 for annual car insurance, and that 21-year-olds may have to pay an average of £1,525 per year. In contrast, 36-year-old and 67-year-old drivers pay, on average, £631 and £460 respectively.
Read more: The Average Cost of Car Insurance in the UK
It's true that your car insurance premiums will decrease as you become more experienced (as long as you are a safe driver and build up a no-claims bonus), but there are some ways to speed up the process of getting cheaper cover in the UK. This includes:
Increase your voluntary excess (only to an amount you can afford)

Shop around and compare car insurance quotes with us here at Compare UK Quotes by tapping the button below
For more information on car insurance and how you could get cheaper cover, check out our related guides:
---