How Will Covid-19 Impact Credit Scores?
Financial victims may see credit scores damaged for 6 years.
---
---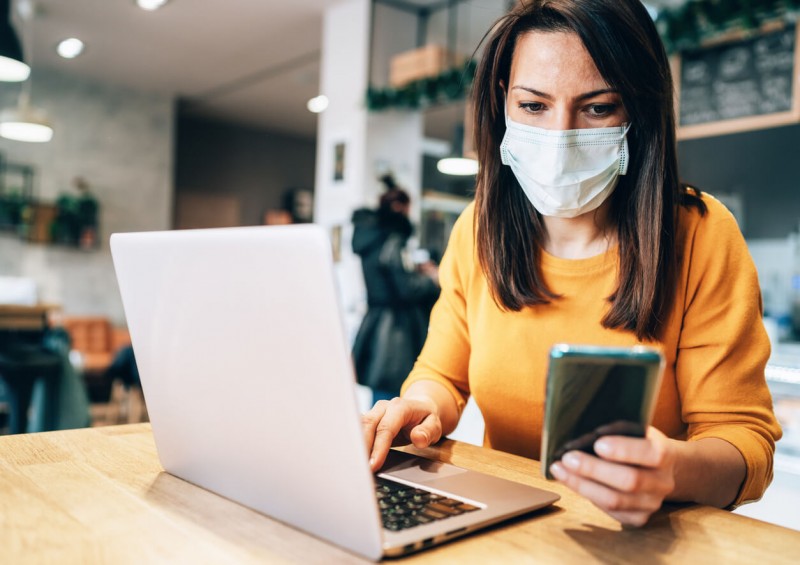 According to financial experts, TotallyMoney, the people who have experienced (or are experiencing) financial difficulties during the Covid-19 crisis could see their credit ratings impacted for many years.
Credit scores and payment holidays during Coronavirus
When the financial support on offer in the UK comes to an end on the 31st of October, TotallyMoney says that lenders will be contacting the 323,700 borrowers that took payment holidays to discuss how they will be repaying the deferred payments.
All repayment options will vary, as they are assessed on a case-by-case basis. However, most lenders are likely to add the money owed from payment holidays to the outstanding balance, and they will recalculate monthly payments to reach a fair repayment arrangement.
Irrespective of the circumstances surrounding the individual, those who are unable to meet the requirements of their repayment options are likely to be dealt defaults and missed payment records on their credit report. This can cause significant damage to your credit score, and could lead to refused credit in the future.
Read more: Payment Holiday Customers Are Being Refused Credit
Because missed payments and defaults remain on record and on credit reports for six years, thousands of vulnerable consumers will be left in a difficult financial situation for many years to come.
You might like: Does Being Refused a Loan Affect Your Credit Rating?
The effects of a poor credit score
If you have defaults and missed payments on your credit report, your credit score or rating is inevitably going to dip.
With a worse credit status, it will be more difficult to get affordable mortgages, credit cards, loans, and even mobile phone contracts.
This could have a significant bearing on your financial health, even when Coronavirus is long gone.
Unemployment and reduced incomes during Coronavirus
Although the government has set up the Job Support Scheme (JSS), which will replace the Coronavirus Job Retention Scheme (furlough) from November 1st, incomes across the UK remain reduced, and unemployment is currently at a three-year high.
Additionally, more than half of people are worried that they could lose their job over the next 12 months – a concerning figure.
Read more: Does Being Furloughed Affect My Credit Score?
What has been said?
Alastair Douglas, CEO of TotallyMoney, would like to see more done to protect the public financially during this time: "With so many trying to make ends meet while protecting their health, the last thing anyone needs right now is more worry about how their finances could be affected further by these drastic changes.
"That's why it's unfortunate that consumer credit scores will suffer for such a long time for anyone unable to keep up with their repayments. A lot has changed over the past three months, so a reassessment to see what more can be done to protect the public would be ideal."
Douglas continued with advice for consumers: "In the meantime, if you see any missed payments or defaults on your credit report, you can contact each credit bureau and add a notice of correction to your file. While this won't remove the missed payments or defaults, it does give you a chance to explain any mitigating circumstances that may have led to them, such as Coronavirus.
"Lenders must then take this into account when you apply for credit, which could help you get accepted in the future."
This only reiterates the importance of checking your credit score regularly.
Check your credit score today
It's particularly important that you stay on top of your finances this year, so be sure to assess your budget and check your credit score often, and keep an eye out for any missed payments or defaults on your credit report.
Checkmyfile is free for 30 days during the trial period, and £14.99 per month thereafter. You can cancel at any time, of course.
For more information on credit scores and reports, be sure to check out our related guides:
---