Will NHS Staff Pay More for Life Insurance Due to Covid-19?
---
---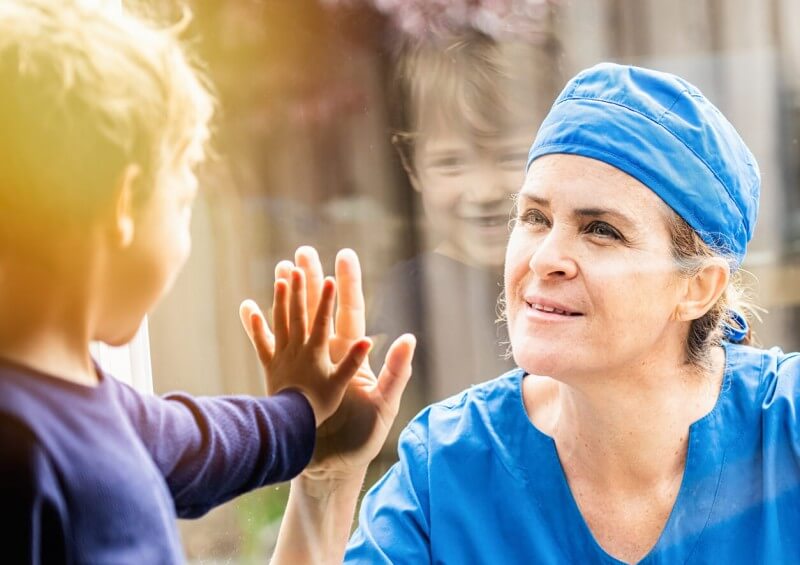 The Association of British Insurers (ABI) has reassured the medical trade body, the British Medical Association (BMA), that healthcare workers – including doctors, carers and NHS staff – will not be discriminated against when applying for life insurance or critical illness policies amid the Coronavirus (Covid-19) pandemic, despite working on the frontline.
The BMI wrote to the ABI to express its concerns that staff at hospitals and clinics would be discriminated against when applying for insurance due to the nature of their work, but the ABI says that they will be treated in the same way as any other workers during and following the Coronavirus crisis.
Healthcare workers delay Covid-19 tests over life insurance fears
It has emerged that doctors and nurses in the UK have been purposely delaying their Covid-19 tests as they are worried that testing positive could lead to life insurance providers refusing to cover them, or at least deferring their applications.
The reports claim that some healthcare workers have been delaying tests until after they have finalised mortgage deals, as many mortgage lenders require borrowers to have a life insurance policy in place, and they are concerned that testing positive for Covid-19 will affect their chances of getting cover.
What has been said?
The ABI's director general, Huw Evans, eased the fears of frontline employees by confirming that "healthcare workers will not be disadvantaged in this way and we do not want to discourage people from taking appropriate tests in keeping with government policy to test and trace. Likewise, insurers will take the same approach to any individual who has had a positive antibody test".
He continued to explain that, before determining whether or not to offer someone cover, insurance companies consider all applicants' health status, any symptoms they may have, and where they are in terms of recovery.
The ABI and BMA released a combined statement whereby they reassured healthcare workers and urged anyone with symptoms to get tested.
The statement included that "a positive test for COVID should not delay an application as long as the individual has recovered and been back at work for the required period".
This may, however, suggest that those who have not returned to work may struggle to get insurance until they are fully recovered.
The impact of Coronavirus on life insurance
Coronavirus has impacted people from all walks of life and has affected the health, wellbeing and financial stability of millions around the world, which has inevitably impacted the life insurance industry.
You can still purchase life insurance during the Covid-19 pandemic if you don't have an existing policy in place.
Read more: The Impact of Coronavirus on Life Insurance
Life insurance policies amid Coronavirus
If you have an existing life insurance policy and are worried that you won't be covered if you pass away from Covid-19, you should give your provider a call as soon as possible to clarify what protection it provides you and whether Coronavirus is excluded.
Many providers in the UK have confirmed that their policies will pay out if the policyholder passes away as a direct result of Coronavirus, as long as the claim meets the other conditions stated within the terms of the insurance.
If you don't have a policy in place, you are able to set up cover today by getting a quick life insurance quote from one of the UK's leading comparison sites, Confused.com – it takes just three minutes.
Read more: How to Get Cheap Life Insurance
Critical illness cover and Coronavirus
Most critical illness insurance policies will only pay out for pre-determined illnesses that are listed within their terms and conditions (usually including things like strokes, heart attacks, liver failure and some types of cancer).
This, along with the fact that Coronavirus is an unforeseen global event, means that many policies may refuse to pay out if you pass away from Covid-19 unless it has been specifically listed within the policy's terms and conditions.
Some insurers will pay out if you previously tested positive for Covid-19 and then subsequently developed a different condition which is listed in your CIC policy.
The only way to find out about your personal insurance is to get in touch with your provider, as each situation differs.
Getting cover during Coronavirus
If you're thinking about buying life insurance or critical illness cover during Coronavirus, remember that you must be completely honest and upfront when answering questions during your application, as the policy could end up becoming invalid or void if ever you or your loved ones need to make a claim and the provider discovers that you have lied on your application.
If you have shown symptoms or tested positive, it's best to be honest and let the insurer know, rather than risking your cover becoming invalid and letting your premiums go to waste.
Some life insurance companies are currently offering payment deferrals or payment holidays on premiums. This gives those who are struggling to pay their monthly premiums a useful financial respite.
If you are struggling to pay your existing life insurance premiums, you may want to consider a payment holiday.
It's worth noting, however, that these payment holidays could potentially damage your future credit applications, despite not necessarily showing on your credit report.
If you are struggling to get by due to Coronavirus, read our helpful resources for both employees and the self-employed:
Coronavirus: Help for Self-Employed People
Coronavirus: Financial Support for Employees
Be sure to keep an eye on our Facebook page for the latest news and tips or, for more information, head over to our related guides:
Life Insurance with a Free Gift
Types of Life Insurance Policies
---