One Reason Why You Could be Driving With an Invalid Policy
---
---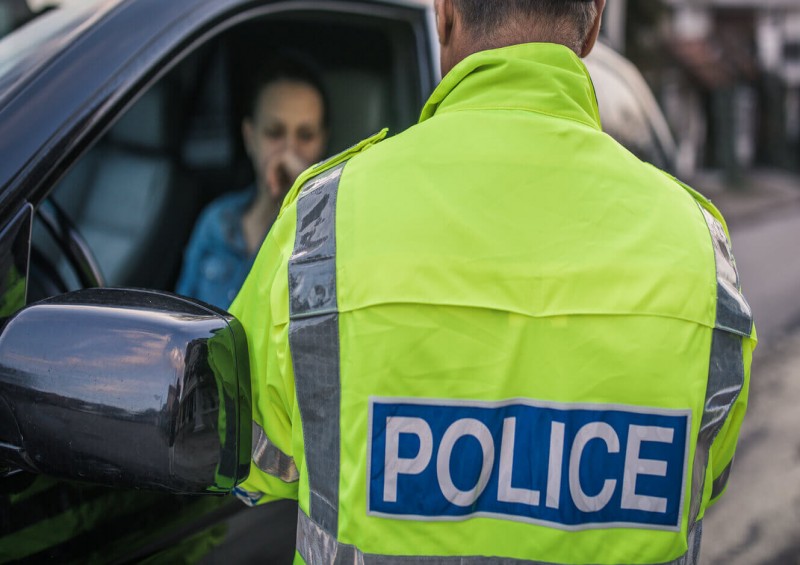 Millions of car insurance customers could be driving around with invalid policies due to their vehicle being 'unroadworthy'.
A study conducted by Money.co.uk of 2,004 drivers aged between 18 and 65 found that 48% of drivers have delayed having repairs or services for their vehicles. This is mainly due to not using their vehicle as much during the coronavirus pandemic, resulting in not clocking up as many miles. This complacency has been further exacerbated by the government's MOT extension.
The study further revealed that just under one-third of UK drivers admitted to driving while the warning light is on or to driving their car despite fully knowing that it had mechanical problems.
Many motorists break the policy terms and conditions of their insurance by failing to keep their car in a roadworthy condition through not conducting regular maintenance checks.
A whopping 68% of the study's participants confessed that they hadn't checked their tyres' tread depth or condition since the start of 2020, while 25% of those who did carry out tyre checks discovered their tyres were not roadworthy, but due to the expense of buying new tyres, they did not bother to replace them.
If you are driving with known faults, your car insurance could be invalidated, meaning that if you are the cause of an accident and your car insurance is not valid, you could be liable to prosecution, fines, penalty points and, if you have an accident, a rather expensive bill! In addition to this, you could also be sued for compensation by someone you caused an injury to.
Salman Haqqi, Senior Personal Finance Writer at money.co.uk warned: "Between remote working and local travel restrictions, right now many of us are using our vehicles less than ever before.
"With most regular drivers making smaller, more infrequent journeys, it's easy to see why some might be tempted to put off repairs and maintenance, especially particularly expensive work. However, doing so could have serious consequences to the safety of your journey, and even invalidate your insurance."
How can I make sure my vehicle is roadworthy?
9 vehicle safety checks the government recommends you should routinely carry out are:
1. You have a clean windscreen, windows and mirrors
2. All lights are working
3. Your brakes are working
4. Engine oil is above minimum level
5. Water level is above minimum level
6. Brake fluid is above minimum level
7. Battery
8. Windscreen and rear window washers are working and water tank contains fluid
9. Tyres are legal: correct tread depth, no cuts or defects
To avoid having an invalidated policy, the first three checks should be carried out every time you go to drive your vehicle. You should refer to your vehicle's handbook as to how often checks 4 to 9 should be made.
To further avoid having a void policy, check out the AA's car maintenance tips that give comprehensive advice on checks you should make to your car, particularly if you haven't used it for a while due to lockdown.
Other consequences of failing to keep your car in a roadworthy condition
1. You're breaking the law! It is an offence under Section 40A of the Road Traffic Act 1988, as amended: "A person is guilty of an offence if he uses, or causes or permits another to use, a motor vehicle or trailer on a road when the condition of the motor vehicle or trailer, or of its accessories or equipment, or [...] is such that the use of the motor vehicle or trailer involves a danger of injury to any person."
2. You could be stopped by the police and issued with a notice under the 'vehicle defect rectification Scheme' (VDRS). A VDRS is issued by the police for comparatively minor defects like worn tyres, cracked light lenses, blown bulbs, etc. Once issued with a VDRS, to avoid fines or penalty points, you will need to ensure you produce proof to the police of the professional repairs made to your car, within 14 days of the date of issue of the VDRS. If you do not provide such evidence in good time, you could be prosecuted and face having points on your licence and/or a fine.
3. You could have, or cause, a road traffic accident (or worse still, hit a pedestrian with your car!) as a result of your car not being in a roadworthy condition. For example, if your windscreen is not clear enough to see through properly, you could easily miss seeing a pedestrian crossing the road. If vehicle defects are sufficiently serious, you could also be charged with 'dangerous driving' as set out in Section 2A of the Road Traffic Act 1988 where a person is to be regarded as driving dangerously if: "it would be obvious to a competent and careful driver that driving the vehicle in its current state would be dangerous".
4. Any of the above could negatively impact you trying to obtain car insurance in the future.
To save money on your next car insurance policy, get a free quote here:
Related guides:
---