Land Rover Insurance
Get your cheap quotes here!
---
---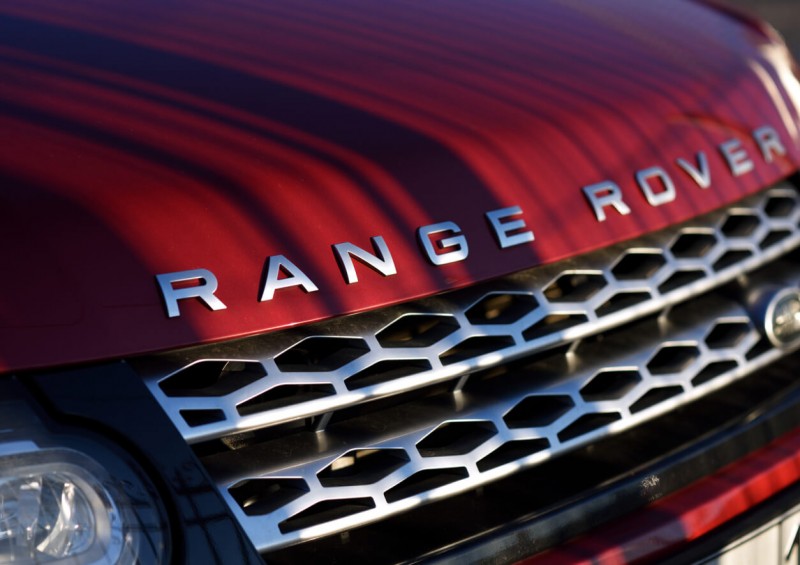 Land Rover may be one of the most easily recognisable car brands in the UK, with its vehicles having a distinctive design and bold characteristics.
Whether you have a robust Land Rover Defender or a sleek Range Rover Evoque, you will need the right level of car insurance to drive legally on UK roads.
Here, we explain what type of insurance you will need, how much your cover might cost and where to get the best, cheapest policy for you.
What is Land Rover car insurance?
Car insurance is legally required to drive on public roads in the UK, but there are a few different policies to choose from.
The three main types of car insurance policies include:
Third party car insurance

Third party, fire and theft insurance

Fully comprehensive cover
Third-party cover is the lowest level of car insurance legally required in the UK, with fully comprehensive cover being the most extensive option.
Which car insurance would best suit your Land Rover depends on your personal needs, but we usually recommend fully comprehensive cover as the most reliable policy (it's also often cheaper than the others).
You will also have to think about your vehicle's class of use, which usually includes either:
Social, domestic and pleasure

Social, domestic, pleasure and commuting

Personal business use
How much does Land Rover insurance cost?
The cost of your Land Rover or Range Rover insurance depends on a variety of factors, as each person's premiums are calculated based on their individual information.
This includes factors like:
Your age and driving experience

Previous accidents or claims

Where you live

What car you drive

The level of cover you want
Read more: Average Cost of Car Insurance in the UK
Land Rovers are generally more expensive to insure than smaller vehicles, as their engine size and value usually leads to higher premiums due to the added risk.
The best way to find out exactly how much you might pay for your Land Rover car insurance is to get a quote:
Alternatively, you could take a look at the vehicle's insurance group to get a general idea of how expensive it might be to cover.
Land Rover insurance groups
Insurance groups are categories ranging between 1 and 50 that indicate how expensive (or cheap) a vehicle is to insure. Generally speaking, the lower the insurance group, the cheaper premiums will be.
Here are some examples of Land Rover insurance groups in the UK:
| | |
| --- | --- |
| Model | Insurance Group |
| Land Rover Range Rover | 45-50 |
| Land Rover Range Rover Evoque SE | 28-33 |
| Land Rover Range Rover Sport SE | 43 |
| Land Rover Freelander S | 19-20 |
| Land Rover Defender | 31-44 |
| Land Rover Discovery | 33-43 |
Data sourced from Confused.com and Parkers.co.uk.
From the insurance groups, it seems that one of the cheapest Land Rover vehicles to insure is the Freelander.
How to get cheap land rover insurance
There are many ways to get cheaper car insurance in the UK, including:
Adding a named driver to your policy

Getting black box insurance

Adjusting your annual mileage

Driving a cheaper car to insure

Tweaking your job title on your application

Building a no-claims bonus

Shopping around, comparing quotes and switching providers
Find out more: How to Get Cheaper Car Insurance Premiums
Land Rover insurance specialists
There are some specialist providers of Land Rover insurance in the UK, including the car manufacturer itself.
There is 'official' Land Rover insurance available specifically designed for owners of Land Rovers, so you may want to look into this as it could suit your personal needs.
However, you should always shop around and compare quotes from as many providers as possible, and be sure to experiment with different types of policies to determine which option best suits you.
You might like: Specialist Car Insurance Policies
Classic Land Rover insurance
Classic and modified Land Rover or Range Rover insurance is also available from selected providers, so you're able to protect one of your most prized possessions with this specific cover.
Read more: Choosing Classic Car Insurance
Temporary cover
If you only plan on using your vehicle for a short-term period, you may want to consider getting temporary car insurance.
You can get one-month, seven-day or even one-day insurance for Land Rovers, so there's certainly a policy to suit everyone.
For more information on temporary motor insurance, be sure to check out our guide:
How to get the best, cheapest Land Rover insurance quotes
In order to find affordable insurance that protects you against all eventualities, it's important that you shop around and compare quotes.
To get started, get your free Land Rover insurance quote right here:
For more information, be sure to check out our related guides:
---