BMW Car Insurance
Compare quotes and get cheaper cover with our help.
---
---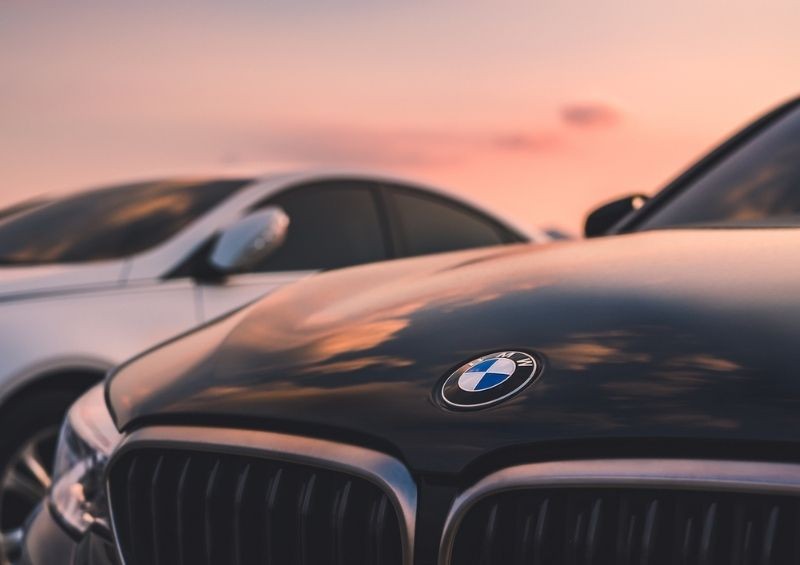 BMW was established over a hundred years ago, and its vehicles have since become some of the most desirable and sought-after models on the market.
If you're lucky enough to own one, you will, of course, need car insurance for your BMW before taking to the road in the UK.
Get your BMW car insurance quote right here:
Before insuring your BMW, there are some things you should keep in mind, including the potential cost of covering the vehicle, how much cover you need, and certain specialist policies that may be worth considering.
What is BMW car insurance?
In order to drive a BMW – and any other vehicle – on UK roads, you must legally have a car insurance policy in place.
There are three main types of car insurance to choose from, including:
The best car insurance for your BMW depends on your personal preferences, but we usually recommend that you take out fully comprehensive cover, because it protects you against all eventualities and is often the cheapest option as well.
BMW has a wide range of vehicles, but whether you have a luxury SUV, an electric car, a hatchback or an executive saloon, you will need motor insurance.
As you will undoubtedly need cover, it's worth pricing up the cost of your premiums before purchasing the car, just to make sure that you will be able to afford the annual fee.
How much does BMW car insurance cost?
The cost of your BMW car insurance depends on a variety of factors, including (but not limited to):
Your vehicle's value and model

Your age and driving experience

Vehicle modifications

The vehicle's security features

Previous claims made and driving penalties

Any named drivers

Where you park the car overnight

Your no-claims bonus

Your voluntary excess
The best way to find out the exact price that you might pay for BMW car insurance is, of course, to get a quote.
One of the most important factors is what model you are covering, but there is a way to get a general idea of how expensive (or cheap) it may be to insure – by checking its car insurance group.
BMW insurance groups
Insurance groups are essentially categories ranging from 1-50 which indicate how expensive a vehicle might be to insure, with 1 being the cheapest and 50 being the most costly.
Here are some of the most popular BMW models and their insurance groups:
| | |
| --- | --- |
| Model | Insurance group |
| BMW 1 Series (SE) | 12-24 |
| BMW 3 Series (Touring) | 21-42 |
| BMW 5 Series (Saloon) | 30-46 |
| BMW 6 Series (Coupé) | 49-50 |
| BMW 7 Series (Standard trim) | 44-50 |
| BMW i3 (Standard trim) | 21 |
| BMW i8 (Standard trim) | 50 |
| BMW X1 (SE) | 24-34 |
| BMW X3 (SE) | 23-40 |
| BMW X5 (SE) | 37-46 |
| BMW X6 (M Sport) | 42-46 |
| BMW Z4 (Standard trim) | 34-43 |
Data collected by Confused.com, sourced from Parkers.co.uk.
The more expensive and luxurious BMW models will typically be more expensive to insure, because they would cost more to repair or replace if ever you are involved in an accident and make a claim.
Specialist BMW policies
There are also specialist car insurance policies that you may want to consider, if regular cover does not suit your personal situation, or you want to explore your options in terms of cost.
There are even some BMW car insurance specialists in the UK, who are experts in providing cover exclusively for owners of BMWs. While they may not always be the cheapest option, it's worth getting a quote before committing to another policy, as the cover will be tailored to your personal vehicle.
Depending on your vehicle and your personal situation, you may want to consider other specialist polices, such as:
Temporary cover
If you only need insurance for a short amount of time, it can make financial sense to take out short-term or temporary cover.
Temporary BMW car insurance can last anything from one day, seven days, one month, or even longer, depending on your needs.
These policies can be particularly useful if you are, for example, a student only using the vehicle while home from university, sharing driving duties with a partner during a long journey, or if you plan on selling the vehicle soon.
Read more about this type of insurance in our full guide to temporary cover.
Classic BMW car insurance
If you own a classic BMW – such as a 328 Roadster, Isetta, 507 Roadster, 2002 Turbo, or Z3 M Coupé – then you might need to take out a specialist classic car insurance policy.
Chances are that your classic car is one of your most prized possessions, so it's important that you protect it against the risk of damage or theft.
Generally speaking, in order to be considered a classic car, the vehicle should be over 15 years old and have a value of over £15,000, but this isn't set in stone and each provider will have different requirements.
Check out our guide for more information on classic cover: Choosing Classic Car Insurance.
How to get cheap BMW car insurance
As a luxury brand, your BMW may not be the most affordable car to purchase, maintain or insure, but there are ways to reduce the amount you pay in premiums.
Some of the best methods of getting cheaper car insurance include:
Car insurance is an expense that all motorists simply have to accept, but you should never simply accept the first price that you're offered. Instead, shop around and compare quotes on comparison sites to find the best BMW car insurance deal for you.
Remember, the cheapest car insurance policy isn't always the best one – your cover should be affordable, but it must always cover you against all relevant eventualities.
For more information on car insurance, be sure to check out our related guides:
---