Audi Car Insurance
Compare the cheapest cover in the UK.
---
---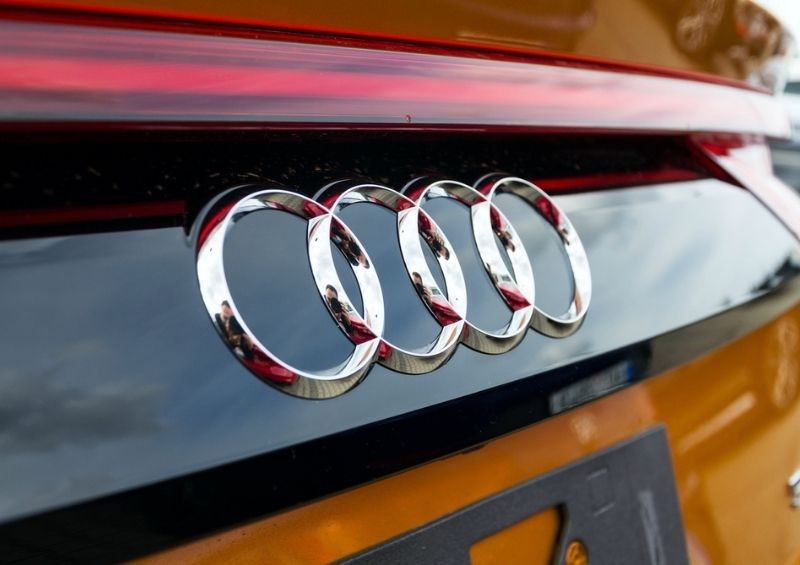 Audi has established itself as one of the world's best-selling car brands, offering over 14 different models including luxury SUVs, hatchbacks, sports cars and executive saloons.
But whether you have an Audi A1, a flashy TT or a sporty R8, you will need motor insurance to be able to drive legally on UK roads.
Compare Audi car insurance right here:
The German-based manufacturer is one of the most high-end car brands on the market, which unfortunately also means that it can be expensive to insure an Audi without the right help.
Here, we explain the type of cover you will need as an Audi owner, how much it might cost you to insure each model, and where to find the cheapest deals.
What is Audi car insurance?
Car insurance is legally required to drive on UK roads, so it's unavoidable if you plan on driving your vehicle at all, regardless of how frequently you do so.
Generally speaking, there are three main types of car insurance policies to choose from in the UK, including:
Third-party only insurance is the lowest level of cover that you must legally have in place to drive in the UK, while fully comp is the most extensive. In most cases, fully comprehensive policies tend to work out much cheaper than the basic level of cover, despite it offering more cover.
When you take out cover, you must also choose a car insurance class – usually either social, domestic and pleasure (SDP), social, domestic, pleasure and commuting (SDP + C), or personal business use (SDPC + business). Which one you choose depends on your personal situation and needs, but you may find that your premiums increase if you need cover for business or commuting.
Which type of insurance is best for you and your Audi depends on your circumstances and personal needs, but it's important to explore your options.
How much does it cost to insure an Audi in the UK?
The cost of your car insurance is calculated using a variety of different factors, including your age and driving experience, any previous claims, where you live, your annual mileage, and of course, the make and model of your vehicle.
More valuable, premium cars are likely to cost more to insure than more affordable vehicles, because the insurer would need to pay-out more to cover the cost of repairing or replacing them if ever you are involved in an accident or make any sort of claim on your policy.
Because of this, your Audi TT insurance is likely to cost more than cover for an A1, for example.
Audi has a reputation for its vehicles having impressive security and anti-theft features, so you may be pleasantly surprised when getting quotes. As a result of the new security features that have been developed recently, you may even find that some newer Audis are cheaper to cover than older models due to them being more difficult to steal.
How much you will be required to pay for your Audi car insurance depends on your personal situation, of course, so the best way to find out what your premiums will be is to compare quotes:
For example, the average Audi A3 car insurance cost is £993.61 per year, according to Compare the Market, but you could be quoted cheaper or more expensive premiums, depending on your circumstances.
Another way to get a general gauge of how much a vehicle might cost to insure is to check which insurance group it's in.
Audi insurance groups
Your Audi's insurance group should help give you an idea of how expensive (or cheap) it might be to insure. As a rule of thumb, the higher the insurance group is (1-50), the higher premiums will be.
Here are some examples of the insurance groups of popular Audi models:
| | |
| --- | --- |
| Model | Insurance group |
| Audi A1 Hatchback SE | 9-19 |
| Audi A1 Sportback Sport | 9-21 |
| Audi A1 Hatchback S Line | 9-28 |
| Audi A3 Hatchback | 14-39 |
| Audi A3 Saloon | 15-46 |
| Audi A3 RS3 Sportback | 40 |
| Audi TT Coupé Sport | 32-37 |
| Audi TT Roadster Standard Trim | 46 |
Data collected by Confused.com from Parkers.co.uk.
The more expensive, premium models (such as the TT or R8) will inevitably be more expensive to cover, but there are some relatively cheap Audis to insure in the UK.
Cheapest Audi to insure
One of, if not the cheapest Audi to insure is the Audi A1, which is the smallest model in the manufacturer's range.
The average cost of insuring an Audi A1 is around £708 for 26 to 40-year-olds, according to Confused.com, but you could pay more (or less) depending on your personal situation.
If you purchase an Audi A1 as your first car, insurance may be higher than £708, as you will be considered a high-risk driver due to your lack of experience and because, statistically, young drivers are more likely to make a claim.
For more information, see our full guide to first car insurance, or take a look at our list of the best, cheapest cars to insure in the UK.
Cheap Audi car insurance
There are many ways to get cheaper car insurance, including:
Audi car insurance quotes
As mentioned, one of the best methods of getting cheap car insurance is to compare quotes from as many providers as possible before committing to a policy.
Whether you're looking for your first car insurance or your renewal date is approaching, you should always compare car insurance quotes before agreeing to one or paying any premiums.
Compare Audi car insurance right here and see how much you could save on cover today:
For more information on car insurance, be sure to check out our related guides:
---