Toyota Car Insurance
Compare quotes and get cheaper cover.
---
---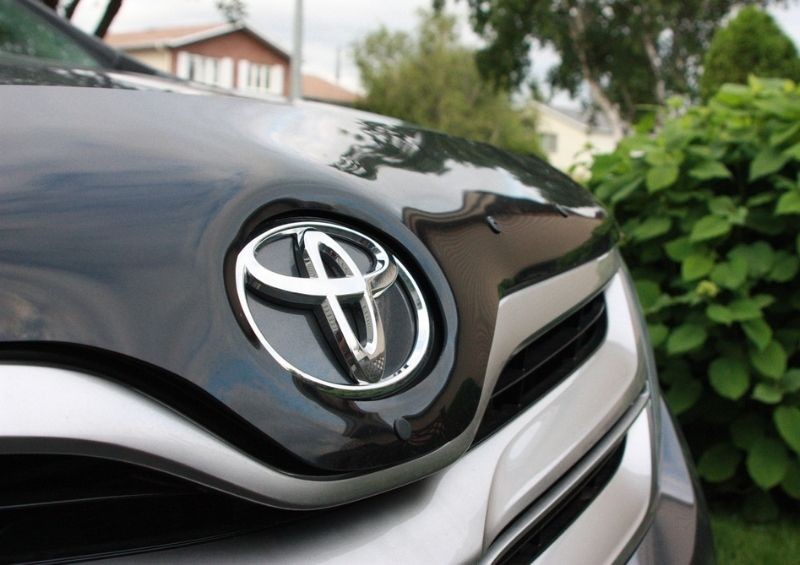 Toyota is the largest automobile manufacturer in the world and offers a range of models to suit all types of motorists, from the Toyota Prius hybrid and the dainty Toyota AYGO, to the larger Land Cruiser and RAV4 SUVs.
The fact that there are so many different types of vehicles available inevitably means that the cost of Toyota car insurance – and the type of cover you need – varies considerably from person to person.
Here, we explain what type of insurance you might need as a Toyota owner, how much your premiums might cost, and how you can get cheaper cover.
What Toyota insurance do you need?
Motor insurance is a legal requirement to drive in the UK, so you will need to have some level of cover in place before taking to the road in your new Toyota.
There are a few different types of policies to choose from, including:
Fully comprehensive insurance is the most extensive level of cover, while third-party only insurance is at the other end of the spectrum, being the minimum legal cover required to drive on UK roads.
Which policy is best for you depends on a variety of factors, so it's up to you personally to shop around, compare quotes and weigh-up your options. Generally, we recommend fully comprehensive cover, as it covers all relevant eventualities, and it's also usually the cheaper option of the three.
There are also some specialist car insurance policies that might be better suited to your situation, including the likes of:
How much does Toyota insurance cost?
The cost of your car insurance is calculated using a variety of factors – including your age, driving experience, annual mileage, and the make and model of your vehicle, to name but a few – so premiums will vary between policyholders.
Read more in our guide to how car insurance is calculated in the UK.
Here are a few examples of the average costs of insuring some of the most popular Toyota models in the UK, according to Confused.com:
Toyota Auris: Average insurance cost of £854 for those aged between 26 and 45-years-old.
Toyota Avensis: Drivers aged between 31 and 45-years-old pay £797, on average, in annual premiums.
Toyota AYGO: Annual premiums for younger drivers (21 to 35-year-olds) costs, on average, £799, while more experienced motorists (56 to 75-year-olds) pay just £312 on average.
Toyota Camry: Experienced motorists aged between 46 and 60-years-old pay £490 on average for cover.
As you can see, premiums vary significantly depending on the vehicle you drive, but also your driving experience, among other factors.
The best way to find out exactly how much you will be paying for cover is to compare Toyota car insurance quotes:
Additionally, another way of working out how cheap or expensive a vehicle might be to cover is to look at its insurance group.
Car insurance groups
As mentioned, car insurance groups are useful indicators of how much a vehicle might be to insure.
The groups range from 1 to 50, with the more expensive vehicles being placed in the higher groups. As a rule of thumb, the lower your vehicle's insurance group is, the cheaper premiums should be.
Here are some examples of the most popular Toyota vehicles' insurance groups:
| | |
| --- | --- |
| Toyota model | Insurance group |
| Toyota Auris LE | 9 |
| Toyota Avensis Edition | 16-22 |
| Toyota AYGO X | 6 |
| Toyota Camry GLS | 25 |
| Toyota Celica Standard Trim | 27-31 |
| Toyota Corolla T2 | 8-13 |
| Toyota iQ Standard Trim | 3 |
| Toyota Land Cruiser LC3 | 31 |
| Toyota MR2 Standard Trim | 27 |
| Toyota Prius Active | 14 |
| Toyota RAV4 Active | 26-28 |
| Toyota Urban Cruiser | 8-10 |
| Toyota Verso T2 | 12-15 |
| Toyota Yaris Edition | 3 |
Data collected by Confused.com via Parkers.co.uk.
Some of the cheapest Toyota vehicles to insure include the AYGO (insurance group 6), iQ (insurance group 3) and Yaris (insurance group 3), so these may be models worth keeping in mind if you're in the market for a new vehicle.
Read more: The Best, Cheapest Cars to Insure in the UK
Specialist Toyota car insurance
Toyota itself offers insurance to motorists up to the age of 99, with policies being underwritten by Aioi Nissan Dowa Insurance Company of Europe Limited.
Its main features include offering a courtesy car as standard during a repair, no limit on windscreen cover, and £1,500 cover for theft of keys.
However, you might find cheaper cover elsewhere, so it's important that you shop around and compare quotes using comparison sites.
Toyota car insurance renewals
If you already have a car insurance policy covering your Toyota and your renewal date is approaching, you should do some research and compare quotes from a range of insurers; never simply accept the auto-renewal quote you're offered by your provider.
If you accept the auto-renewal price without shopping around beforehand, you risk falling victim to 'loyalty tax', where insurers increase the premiums of their loyal customers for no reason other than the fact that they have not switched providers.
Read more: How to Switch Car Insurance Providers
New customers are traditionally offered the best car insurance deals, so be sure to compare prices before agreeing to an auto-renewal.
Find out more: Car Insurance Renewals: A Guide
Temporary insurance for Toyota vehicles
Temporary car insurance can be ideal under certain circumstances, so you may want to consider this type of policy over an annual one if you only plan on using your vehicle over a short-term period.
For example, if you plan on selling your vehicle soon, if you're a student using a vehicle over summer months while home from university, or if you're going to use your partner's vehicle to share driving duties during a staycation in the UK.
Compare temporary Toyota insurance quotes right here:
How to get cheaper car insurance
There are many ways to get cheap Toyota car insurance in the UK, including the following:
Choose a cheap car to insure

Consider black box car insurance

Park your car in a garage or on a private drive overnight

Shop around, compare quotes and switch providers
Compare cheap Toyota car insurance right here:
Or, for more information on related topics, be sure to check out our useful articles:
---