Winter Driving Advice | Get A Free Winter Car Check
Stay safe while driving this winter.
---
---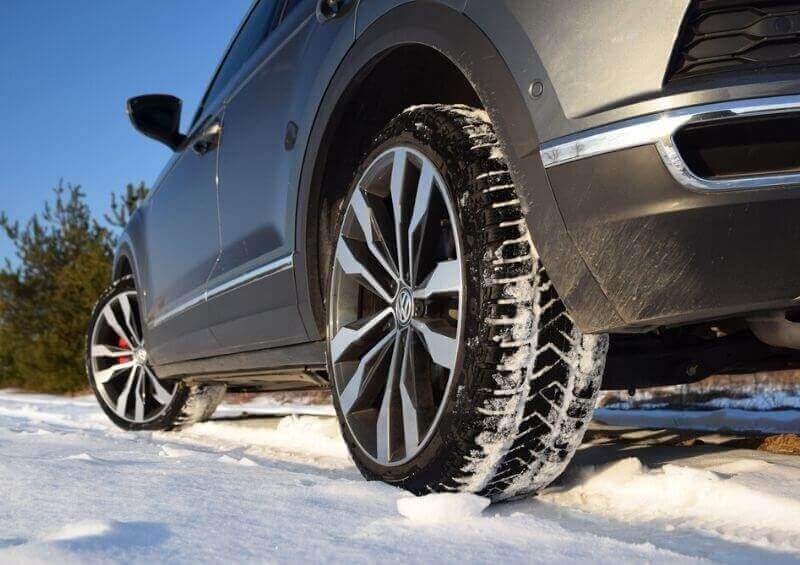 Winter is coming, and as joyful a season as it is, it also brings some serious hazards with it in the shape of ice, snow, and blustery winds.
Vehicle breakdowns are undoubtedly more common in winter and extreme weather conditions can mean that roads are dangerously unsafe at times, which is why drivers are reportedly 20% more likely to be involved in a car accident during winter months.
There are a few things you can do to minimise the risk of crashing your car in winter or being the subject of an unfortunate breakdown:
Firstly, find out how to drive on ice and snow

Secondly, get a free winter car check or give your car the once-over yourself
Both of which are explained right here in this guide!
Winter car safety tips
There's no doubt that knowing how to drive in snow and on ice is hugely important, but your preparation for driving in winter begins well before you step foot in your car.
Before setting off on your journey or commute, remember to:
Leave the house at least 10 minutes early, giving you time to de-ice the car and drive at a safe speed

Take a de-icer and scraper on all journeys

Check that your fuel is at least a quarter full in case of a delay

Clear your whole windscreen before driving

Plan your route and stay on major roads as much as possible to avoid areas that are not gritted
How to drive on ice and snow - winter driving tips
The best way to drive in snow and ice is, quite simply, slowly and carefully.
That's not all there is to it, of course, as there are many other ways that you can reduce your likelihood of being involved in a car accident in winter, but we can't stress enough how important it is to take it slow.
Here are some of our top tips for driving in snow and ice this winter:
Drive slowly

Maintain a safe distance between the vehicle in front as stopping distances are multiplied by 10 in icy conditions

Make gentle manoeuvres

Pull away slowly in second gear to avoid wheel spin

Leave enough room when going uphill so you can keep a constant speed and don't need to stop

Slow down before going downhill, use a low gear and avoid braking (brake gently when you need to)

Drive in 'winter mode' or any other recommended setting if your automatic car has one
What to do if your car is stuck in snow
If your car does happen to get stuck in snow, you should straighten the steering and clear the snow from underneath the wheels. Once you've cleared as much snow as possible, put an old rug in front of the driving wheels to give the car some extra grip and traction. If you can, get a few friends, family members, or neighbours to help you.
Despite the natural temptation, you should not floor the acceleration pedal; this often causes further harm than good.
Driving on ice and snow is never easy, but if you follow our tips, remain aware of all the risks, and stay sensible, you can decrease your chances of being involved in an accident or getting stuck.
It's important that you only drive when it is safe to do so as well, keep an eye out for any Met Office warnings and if it's recommended that you do not drive, try to refrain from doing so for everyone's safety. Your car insurance could even become void if you ignore official weather warnings.
Get a free winter car check
Did you know that you could get a free winter car check from Halfords, Kwik Fit, and many other companies in the UK?
It's quick and easy to book a free winter car check online using their websites, all you usually have to do is enter you registration number and post code, and choose a garage near you.
The Halfords free winter check includes:
Headlight and break light checks

Wiper blade condition check

Battery health check

Windscreen chip check

MOT due date reminder
If you upgrade to their full vehicle check for £15, you also get:
Tyre depth check

Tyre inflation check and top up

Oil level check

Screen wash refill

Coolant level check
Do your own winter car check
Alternatively, or additionally, you can also do your own DIY check using our winter car checklist as guidance.
Of course, it's safer and more thorough if it's done by a professional from the likes of Halfords and Kwik Fit, but there are some checks that you can do at home yourself.
Start the engine and ask a friend or relative to check that all the light bulbs are working on the outside of the car

Check that the battery terminals under the bonnet are clean and secure

Check that you have enough fuel for the full journey (and more, to be safe)

Ensure that your oil level is between the minimum and maximum marks on the dipstick

Examine your tyre for any punctures or bulges and check the tread depth (3mm is advised during winter)

Replace your wiper blades if they are split or cracked

Check your car's engine coolant level – we doubt a frozen engine or an overheated car is on anyone's Christmas list this year

Top up your windscreen wash with a screen wash additive that works down to at least -10°C or -15°C.
Complete winter car safety checklist
To keep you safe before you take to the road during harsh weather conditions, the RAC recommends that you use the acronym FORCES as a winter car safety checklist:
Fuel

Oil

Rubber

Coolant

Electrics

Screen wash
Regularly checking your car, especially during winter, not only increases your safety on the road, but it can also help you reduce the cost of running your car as you are less likely to breakdown due to the weather.
It's important to remain sensible when driving in adverse weather conditions, but remember that a red weather warning does not mean that your car insurance will become void.
Feel free to browse our extensive library of articles for more motor-related advice, including what you should do after a car accident and what your car warranty covers and excludes.
---