Funeral plans explained
---
---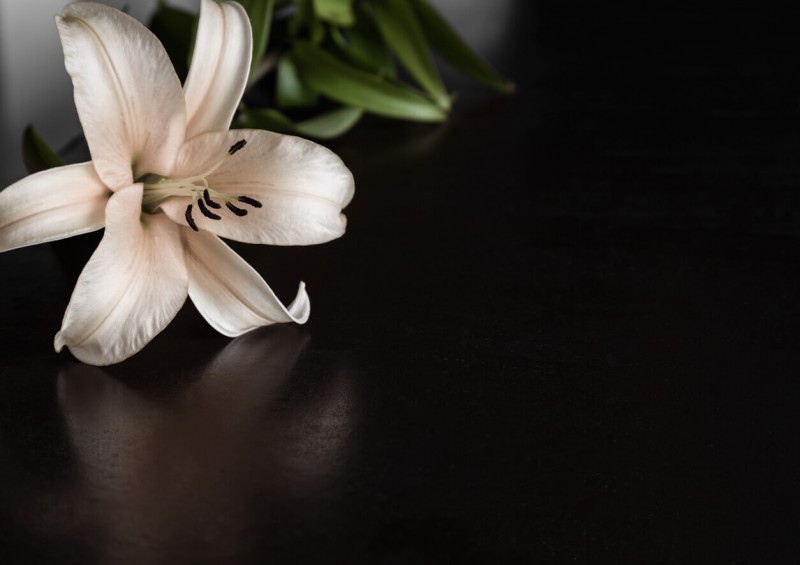 As dreary and uncomfortable as it may be, planning your funeral now can help ease the burden on your loved ones later on in life; your family not only have the burden of planning your funeral, but they can also face the added worry of paying for it.
So are funeral plans a good idea? Here's what you should know including what's covered and what's not, how much you can expect to pay for one and what the alternatives are.
What is a funeral plan?
A funeral plan is where you arrange and pay for your own funeral before the event so that when the time comes a plan can:
Help pay towards the cost of your funeral
Avoid burdening your loved ones with the entire funeral arrangements and costs
Protect any inheritance you want to leave for your loved ones
Give you and your family peace of mind
How does a funeral plan work?
First, you need to decide on a budget for your funeral, what you'd like included (i.e. coffin choice, transport, burial or cremation*) and choose the most appropriate plan for you.
Choose a Funeral Director you'd like to appoint to oversee your funeral and who is acceptable to your plan provider.
You can either pay a lump sum or by monthly instalments.
Once your plan is finalised, you will be provided with all relevant paperwork in relation to your plan including contact details for the plan's activation when the time comes.
Make sure you tell your closest relatives and/or executors about your funeral plan and where the paperwork can be found for it.
* Note: prepaid funeral cremation plans and associated costs are usually completely covered whereas burial plans will very often not include cover for the cost of a plot or a headstone.
What is covered in a funeral plan?
What's covered varies between plans and can include:
Funeral Directors' costs (transporting and preparing body, chapel of rest, viewings)
Transport (a hearse and optionally, one limousine or more)
A coffin
Doctor's fees
Cremation service costs (but not usually the Order of Service)
Note: Joint funeral plans for couples who want to protect a surviving partner from arranging or paying for their funeral will only cover the cost of one partner's funeral, not both.
The following typically isn't covered by a prepaid plan:
Newspaper funeral notices
Order of Service booklets or sheets
Embalming
The wake (venue, catering, etc)
Wreaths/flowers
Burial plots and headstones
Intricate details of your final wishes*
*You can leave what is called a 'letter of wishes' with your Will although this is not legally binding. To save costs and time (and being exposed to Covid-19!), you can now easily write a Will online.
How do you pay for a funeral plan?
You pay for one in advance (while you're still alive) rather than from your estate after your death.
Similar to most insurance policies, you can pay for your plan all at once with a lump sum payment or by instalments over a short or longer period of time.
If you pay by instalments and die before your plan is completely paid for, then your family will usually need to make up the shortfall. However, they should be able to reclaim the costs from your estate (if any) at a later date when Letters of Administration or a Grant of Probate have been issued.
The funeral plan market is not yet regulated and this will be the case until 29 July 2022. However, there is an organisation called the Funeral Planning Authority (FPA) which has certain rules that providers must abide by which involves your money being 'ring-fenced'. For this reason, we advise taking out a plan with an FPA-registered provider.
How much does a funeral plan cost?
How much a funeral plan costs will depend on what you want to include in your plan, the plan provider's fees and your geographical location.
To get an idea of costs, you should shop around and compare quotes for funeral plans.
To give you some idea of costs, take a look at prepaidfuneralplans.co.uk's website to see what they consider to be the:
Top 10 funeral plans (with a price range of: £2,895 to £4,295)
Top 10 cheapest funeral plans (with a price range of: £2,859 to £3,495)
Best direct cremation funeral plans (with a price range of: £1,495 to £1,950) Average cost of a funeral in the UK
The average funeral in the UK costs around £4,417 and is expected to increase to around £5,285 within the next few years.
According to ukcareguide.co.uk, back in the year 2000, the cost of a funeral was a lot less than it is today, averaging at around £1,500 to £2,000.
The great thing about a funeral plan is that the fee that you agree to and pay for when you take a plan out is fixed meaning you (or your loved ones) won't have to pay more at whatever age you pass away.
The average cost of a funeral plan
The average cost of a prepaid funeral plan in the UK can cost anything from approximately £3,000 up to £5,000 or, for a cheaper [basic] plan that includes a simple cremation and no ceremony, from £1,300 to £1,800.
Do I need funeral insurance?
Whether or not you need funeral insurance is a personal choice so to help you decide, we've rounded up the pros and cons of getting a funeral plan:
| | |
| --- | --- |
| Benefits | Risks |
| Funeral insurance payments are inflation-protected, meaning that even if the cost of funerals continue to rise (which they have done, historically, year on year), your plan won't be affected and you should still receive the same service, coffin, etc, for the money you paid. | On the flip side, if the cost of a funeral decreases (the Competitions and Markets Authority "continue to actively monitor price trends in the funerals sector" and could decide to cut funeral costs), then you could end up paying too much by paying in advance. |
| You make most of the funeral arrangements yourself (like whether you want to be cremated, what coffin you'd like, etc) meaning there's less for your family to worry about, arrange, decide on and pay for. | A plan will only cover certain funeral costs so if you don't have any cash in the bank or valuable assets, meaning your family can't claim back any additional costs from your estate, then they will be left to foot the bill. |
The best funeral plan providers in the uk
There's no 'one size fits all' when it comes to a plan provider so you should shop around, compare quotes and read the small print of a plan before deciding.
To get you started, Which? provides a comprehensive list of funeral plan providers in the UK on their website who are all registered members of the Funeral Planning Authority and whose plans all cover the costs of:
A funeral director
Care of the body
A hearse
Other ways to pay for a funeral
Alternative options to a funeral plan can include:
Funeral plans for over 50s (AKA Over 50s life insurance)
A popular way for over 50s to pay towards their funeral costs is by taking out an over 50s life insurance policy. However, these insurance policies, just like plans, rarely fully cover the cost of a funeral.
Read more: Over 50s life insurance explained
Whole of life insurance
Many people take out whole of life insurance to cover the cost of their funerals as this type of life insurance pays out at whatever age you die, unlike a term life insurance policy which can expire before you pass away.
Read more: Why do people buy life insurance?
Savings
Perhaps the least desirable option because the cost of funerals can continue to rise every year and the amount of interest earned on savings (especially in the current climate!) may not cover those increased costs.
For more advice on funeral plans and insurance, including the pros and cons of a funeral plan vs whole of life insurance, check out our related articles below.
Related guides
---