Funeral insurance explained
---
---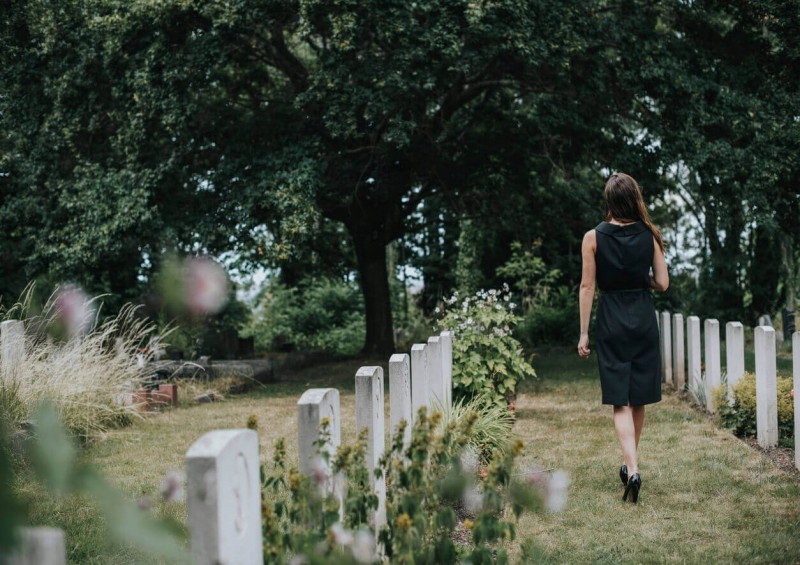 Arranging life insurance to cover the cost of your funeral can mean one less headache for your bereaved loved ones when the time comes.
SunLife's Cost of Dying Report reveals that the average cost of a funeral (including the wake and associated professional costs) totals a colossal £9,263 in 2021, and even a basic funeral costs an average of £4,184.
So not making provision for your funeral costs means either a chunk of your family's inheritance will be used to settle your funeral bills or, if you die without any funds to cover the cost of your funeral, your distraught relatives will be left to foot the bill.
To avoid these unsavoury scenarios, you can plan ahead and arrange funeral cover now to protect your family and loved ones from unnecessary stress and financial loss.
Below, we answer the most frequently asked questions about funeral insurance to help you make an informed choice when planning for the future.
Can you get insurance for your funeral?
Yes, there are several types of funeral plan insurance policies or prepaid plans you can take out to pay for your funeral expenses including:
Whole of life insurance
Whole of life insurance (also known as life assurance) is one of the best ways to cover your funeral costs. This is because unlike term life insurance that could easily expire before you die (hopefully!), a whole life policy is guaranteed to pay out at whatever age you die.
This type of insurance will not only provide funeral cover, but depending on the policy size, it will very often include a named beneficiary (chosen by you) who will receive a cash lump sum in the event of your death to spend on whatever they need. If you want to clarify what the life insurance payout should cover, you can clearly state your wishes in a Last Will and Testament.
Whole of life cover is generally more expensive than other life insurance policies due to it lasting your whole life, but if you are over 50 years of age, you may benefit more from an over 50s policy (see below). Read our guide on Whole of Life Insurance to learn more about this type of protection.
You may also be interested to read: Why do people buy life insurance? or Why don't people want to buy life insurance?
Over 50s life insurance
Over 50s life insurance is a type of whole of life insurance that is specifically designed for people aged 50 or more who may have ailments, medical conditions or lifestyle choices that means they cannot afford or get accepted for standard life insurance.
To get this type of insurance you do not need to have any medical examinations or disclose anything personal about you and you are guaranteed acceptance if you are between the ages of 50 and 85. The only question you will be asked is whether or not you smoke, which will nearly double your monthly premiums (as with any other type of life insurance policy).
The payout on an over 50s insurance policy is usually a lot lower and is very often purposely taken out to simply cover the costs associated with dying.
Note: Beware as many over 50 policies will not cover all funeral-related expenses and can work out quite expensive in the long run.
Pre-paid funeral plan
Chosen by 30% of people and perhaps considered one of the best ways to pay for a funeral is having a pre-paid funeral plan.
A pre-paid funeral plan generally covers the funeral director's fees, the funeral service and a coffin. Some types of funeral plans can additionally cover extras like wreaths.
The advantage with this type of funeral cover is that you get to actually 'plan' your own funeral and choose your own coffin etc, meaning you're taking away the stressful decision-making process from your grieving family.
Life insurance policy in trust
If you take out life insurance and want to ensure the payout isn't heavily taxed, you can put your life insurance policy in trust.
Inheritance tax is payable on any estate worth more than £325,000 and is charged at an eye-watering 40%.
So if you think your estate could be worth this amount or more, you should seek professional advice from a probate solicitor or specialist about how to avoid hefty Inheritance Tax liabilities, arrange to write a Will and put your insurance policy in trust.
Note: Including information about your funeral in your Will is completely possible, but your funeral wishes are not legally-binding and it may be the case your family starts to make funeral preparations before your Will has been read. If you feel strongly about how your funeral is conducted, you should make sure your closest relatives are aware of your wishes, include your wishes in a Will and provide your family with a copy of the Will (or your Executors) so they are aware.
You might also want to read: 6 ways to protect your family and loved ones.
Are funeral plans worth buying?
Yes, they can be, especially if you can't afford a full whole of life insurance policy but simply want to make sure your funeral costs are completely covered and your funeral is arranged in accordance with your wishes.
However, as noted above, funeral wishes stated in a Will are not legally binding; likewise, funeral plan wishes are not legally-binding either - you, unfortunately, have very little control over your funeral arrangements at all once you're dead.
That said, when you make a funeral plan with a local Funeral Director, you will typically consult with the Funeral Director, in person, and make your specific wishes known to them. And, any Funeral Director worth their salt will then guide your family in accordance with your wishes when the time comes.
The difference between a funeral plan and life insurance
The main difference between a prepaid funeral plan and life insurance is that a funeral plan will only cover the cost of your funeral whereas life insurance can not only cover your funeral costs, but other expenses that need to be paid for, too.
Note: the above applies to whole of life insurance only and NOT to term insurance which will come to an end at a certain date and will not, therefore, guarantee a payout for your funeral costs.
In the table below, we summarise the advantages and disadvantages of both a funeral plan and life insurance.
The pros and cons of a prepaid funeral plan vs whole of life insurance
Prepaid Funeral Plan

Whole of Life Insurance

Pros

Cons

Pros

Cons

Typically cheaper to pay for now rather than later (inflation)

Money can only be used for a funeral

Can cover the cost of everything including all third party costs

You have to keep up repayments (sometimes for life) and can be costly

Can plan your own funeral and make your wishes known to the Funeral Director

Doesn't always cover all third party costs

A cash lump sum will be paid to your loved ones (beneficiaries)

Age and health issues can make policy eligibility difficult

Lessens the burden on your loved ones

Doesn't usually include a burial plot

Can withdraw cash from policy or use cash value as collateral (depending on your provider and policy terms)

Can end up paying more in than is paid out (with an over 50s policy in particular)

Flexible payment options

The funeral home could go bankrupt and you won't receive a refund

Can be used to pay off mortgage and debts

Less payment flexibility

Protects inheritance for loved ones

Not cost-effective if you already have whole of life insurance cover

Can cover loved ones' living costs who depend on you financially

Takes a long while to build up a cash value

Protected by the Funeral Planning Authority

Not regulated by the FCA

Can be put in trust to avoid an expensive Inheritance Tax bill

Not always the most lucrative investment (interest wise)
Funeral Expenses Payment: how to cover funeral costs if you can't afford a funeral
In the worst-case scenario where a loved one dies penniless and has no prepaid funeral plan or life insurance cover, if you're on certain benefits and a low income, you may be entitled to a Funeral Expenses Payment.
If someone dies intestate (i.e. they did not write a Will), then funeral arrangements and related costs will typically become the responsibility and burden of the next of kin.
If this happens and you cannot afford to pay for a funeral, you can apply for a Funeral Expenses Payment from the government (or a Funeral Support Payment in Scotland).
A Funeral Expenses Payment will cover most of the key funeral expenses like:
Cremation or burial fees
Funeral travel
Relocation of the body (if greater than 50 miles)
Death Certificate and other necessary documents
To find out more about what financial help you can get from the government including other benefits like a Bereavement Support Payment or the Children's Funeral Fund, take a look at our guide: What to do if you can't afford a funeral. Please see our other related articles below.
Related guides
---